Understanding and mitigating the impacts of drought under climate change
Published on:
Jul 25, 2023
Jul
25
2023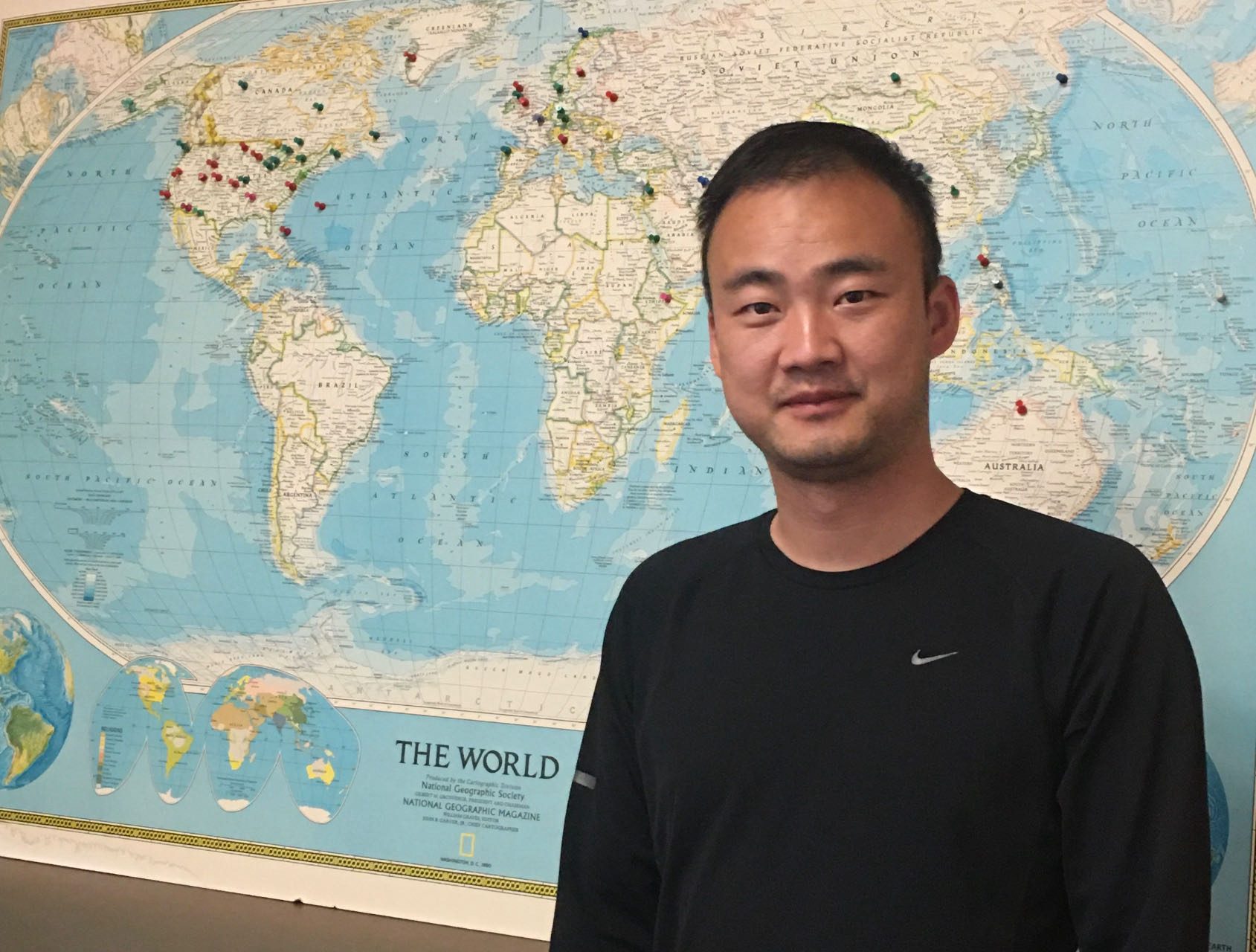 Postdoc Wenzhe Jiao receives highest honor for his PhD dissertation
Growing up in a small village in Hubei Province, China, Wenzhe Jiao's curiosity and desire to continue his education led him to becoming the first person in his village to attend high school.
Now, a postdoctoral fellow in the Terrer Lab, Jiao's research focuses on drought monitoring, drought impacts, and dryland ecohydrology. His interest in this research topic was influenced by growing up in rural China, and observing how the crops and farmlands in his village were affected by droughts each year. "Droughts in my hometown are very frequent. All the crops my family produces rely on rivers, irrigation, and rainfall, so those topics are very interesting to me," he says.
Jiao recalls how many of his friends growing up were unable to continue their education past high school. The village he grew up in was isolated, and most families, including Jiao's, come from a long ancestry of farmers. "They were eager for their children to work and make money, but my parents didn't do that. I think it was very important to me that they didn't block my interests," he says. Jiao credits his parents for allowing him to pursue his interest in education and research, as it helped him learn independence at a young age.
After receiving his bachelor's degree in Surveying and Mapping from North China Institute of Science and Technology, Jiao obtained a PhD from the University of Chinese Academy of Sciences. He traveled to the United States in 2017 and began pursuing a PhD in Applied Earth Sciences at Indiana University. "It was very hard because I didn't have references," he recalls. "Nobody told me what to do. I applied because I was very curious about what school was like." Despite these challenges, Jiao's dissertation "Examining Ecosystem Drought Response Using Remote Sensing and Flux Tower Observations" was the recipient of the University Distinguished PhD Dissertation Award for 2023 in the Biological Science/Life Sciences Category. The Distinguished PhD Dissertation Award is the highest honor for research that Indiana University grants to graduate students.
Part of the success Jiao has achieved during his academic career can be traced back to the mentors who helped guide him along the way. While at Indiana University, he worked with Professor Lixin Wang, who supported him throughout his entire dissertation. Jiao recalls how in 2020, as concern and restrictions regarding the Covid-19 pandemic grew, he and Wang spoke on the phone for over 100 hours, discussing various topics not only related to the research they were working on, but other aspects of life as well.
"Because of climate change, the severity, intensity, and frequency of droughts is becoming more of a problem for humans," Jiao states. "My research focuses on how to better understand the impacts of droughts on our ecosystem, and how to better prepare for and monitor drought impacts." Under his postdoctoral advisor, Professor Cesar Terrer, Jiao's research uses a combination of remote sensing observations and flux tower nets to assist with monitoring and predicting droughts.
While working in the Terrer Lab, Jiao assisted on a project funded by The Abdul Latif Jameel Water and Food Systems Lab (J-WAFS), a grant which supports innovative MIT research with significant impact on food and water related challenges. The J-WAFS project focused on finding a new way to monitor droughts to assist farmers in drought preparation and mitigation.
As his postdoctoral appointment at MIT comes to an end in August, Jiao is preparing to join the faculty in the Department of Ecology and Conservation Biology at Texas A&M University. In the future, he even has hopes to continue his family's farming tradition by owning his own farm.
---