Colette Heald receives 2022 Capers and Marion McDonald Award for Excellence in Mentoring and Advising
Published on:
Jul 21, 2022
Jul
21
2022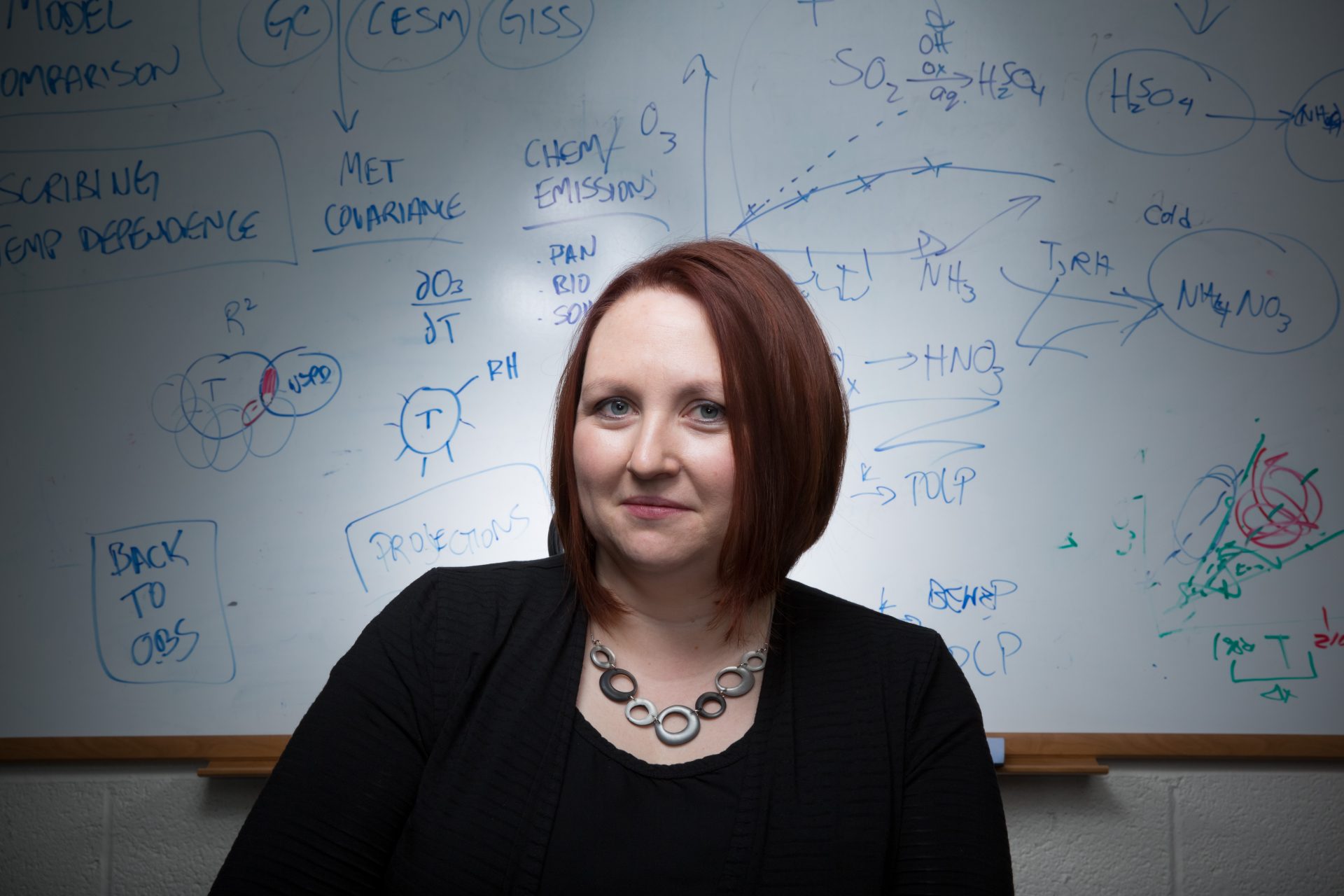 MIT's School of Engineering has named Colette Heald, the Germeshausen Professor in the Departments of Civil and Environmental Engineering (CEE) and Earth, Atmospheric and Planetary Sciences (EAPS), the 2022 recipient of the Capers and Marion McDonald Award for Excellence in Mentoring and Advising. The award honors faculty members who have demonstrated a lasting commitment to the personal and professional development of others.
Heald has been a faculty member since 2012 and served as Associate Department Head in CEE from 2016-18. She currently serves as the CEE Graduate Education Officer and Chair of CEE's Rising Stars program for early career women in academia. She received the CEE Department's Distinguished Service and Leadership Award in 2022, MIT Office of Graduate Education Commitment to Caring Award in 2020-21, and the 2015 American Geophysics Union (AGU) James B. Macelwane Medal in recognition of "significant contributions to the geophysical sciences by an outstanding young scientist."
Heald received her B.Sc. in Engineering Physics from Queen's University in Canada in 2000 and her Ph.D. in Earth and Planetary Sciences from Harvard University in 2005. Her research interests and publications are in the areas of global atmospheric composition and chemistry, and interactions of these with the biosphere and climate system. This includes the study of both particles and gases in the troposphere, their sources, sinks, transformations, long range transport and environmental impacts.
She leads the Atmospheric Chemistry and Composition Modeling Group that investigates the atmospheric composition and chemistry of the global atmosphere and how this impacts air quality, climate and environmental health. Her group uses observations of the atmosphere from all scales with global models to understand the composition and chemistry of the troposphere.
Heald is a member of the Advisory Committee for Geosciences at the National Science Foundation (NSF), an elected representative of the Atmospheric & Hydropheric Sciences Section of the American Association for the Advancement of Science (AAAS), and a member of the Department of Energy Aerosol Measurement and Science Group.
---