MIT CEE grads receive NSF Graduate Research Fellowships
Published on:
Apr 20, 2022
Apr
20
2022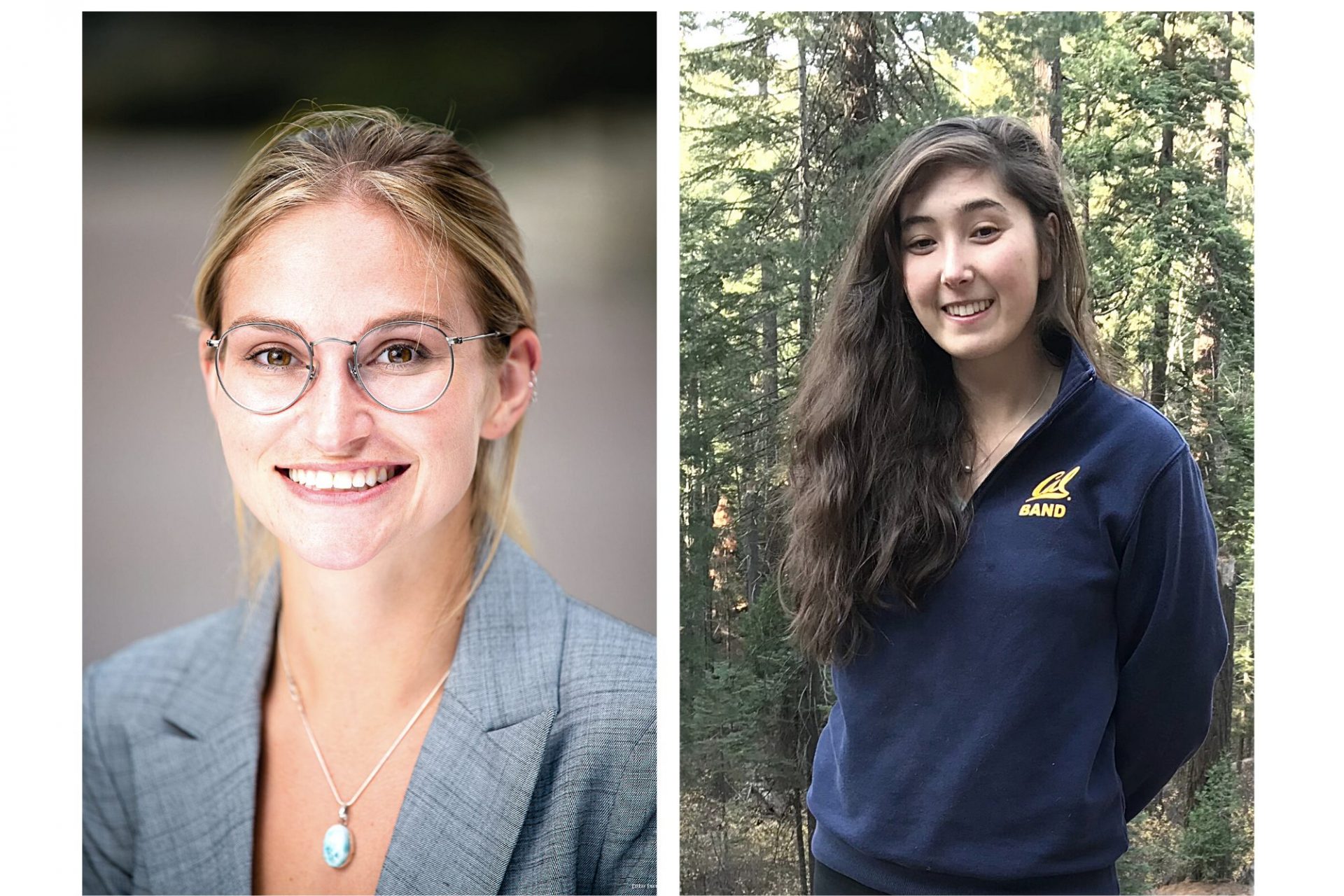 Two graduate students in the MIT Department of Civil and Environmental Engineering were named fellows of the prestigious 2022 National Science Graduate Research Fellowship Program.
Nicolette Bugher PhD '25 and Isabel Honda PhD '25 were among the students selected from more than 13,000 applicants nationwide.
"We are proud of the accomplishments of these young researchers, says Ali Jadbabaie, JR East Professor and Department Head, Civil and Environmental Engineering. The recognition and investment from NSF are a testament to the exceptional work of these next generation scientists as they pursue fundamental research to help solve the environmental grand challenges facing our planet today. These fellowships provide the resources for them to carry out their important research work in helping to advance and contribute to the well-being of society."
Nicolette Bugher is pursuing her doctorate degree in Civil and Environmental Engineering with faculty advisor Desiree Plata. The Newark, Delaware native completed her undergraduate degree in Environmental Engineering at the University of Delaware. As an undergraduate student, she participated in the MIT Summer Research Program (MSRP) studying potential chemical contamination in drinking water caused by hydraulic fracturing activities in Ohio and Pennsylvania. She continued her involvement with MSRP after starting her graduate program as a pod leader for the 2021 cohort. Currently, Nicolette is developing methods for improved trace-level organic compound analysis for health-relevant compounds with the goal of protecting public health. Her passion for improving environmental and public health transfers over to her extracurricular activities. She has helped organize the MIT Water Summit in 2020 and 2021 and run a policy workshop connecting MIT students to non-profit, environmental law, and regulatory leaders, as well as improving accessibility to higher education for underrepresented groups in academia.
Isabel Honda is pursuing her doctorate degree in Computational Oceanography with faculty advisor Dr. Rubao Ji in the MIT-WHOI Joint Program in the Departments of Civil and Environmental Engineering and Biological Oceanography at Woods Hole Oceanographic Institution (WHOI). The northern California native, who completed a bachelor's degree with honors in applied mathematics and environmental engineering at the University of California, Berkeley, is currently modeling the impacts of climate change on coupled biological-physical interactions and zooplankton population dynamics on the Northeast US Shelf. As an undergraduate, Honda worked as a Research Associate at the Lawrence Berkeley Lab researching tools to enhance biofuel efficiency. She hopes to incorporate all her past and current research interests to explore ocean-based solutions to mitigate climate change.
The NSF Graduate Research Fellowship Program (GRFP) provides up to three years of support for each awardee's graduate education, including a $34,000 annual stipend, along with a yearly $12,000 cost-of-education allowance for tuition and fees, as well as opportunities for professional development.
According to the NSF website, the NSF Graduate Research Fellowship program recognizes and supports outstanding graduate students in NSF-supported science, technology, engineering and mathematics disciplines, who are pursuing research-based master's and doctoral degrees at accredited United States institutions. As the oldest graduate fellowship of its kind, the GRFP has a long history of selecting recipients who achieve high levels of success in their future academic and professional careers. The reputation of the GRFP follows recipients and often helps them become life-long leaders that contribute significantly to both scientific innovation and teaching. Past fellows include numerous Nobel Prize winners, former U.S. Secretary of Energy, Steven Chu, Google founder, Sergey Brin and Freakonomics co-author, Steven Levitt.
---