MIT Civil and Environmental Engineering students awarded NSF Graduate Research Fellowships
Published on:
May 03, 2023
May
03
2023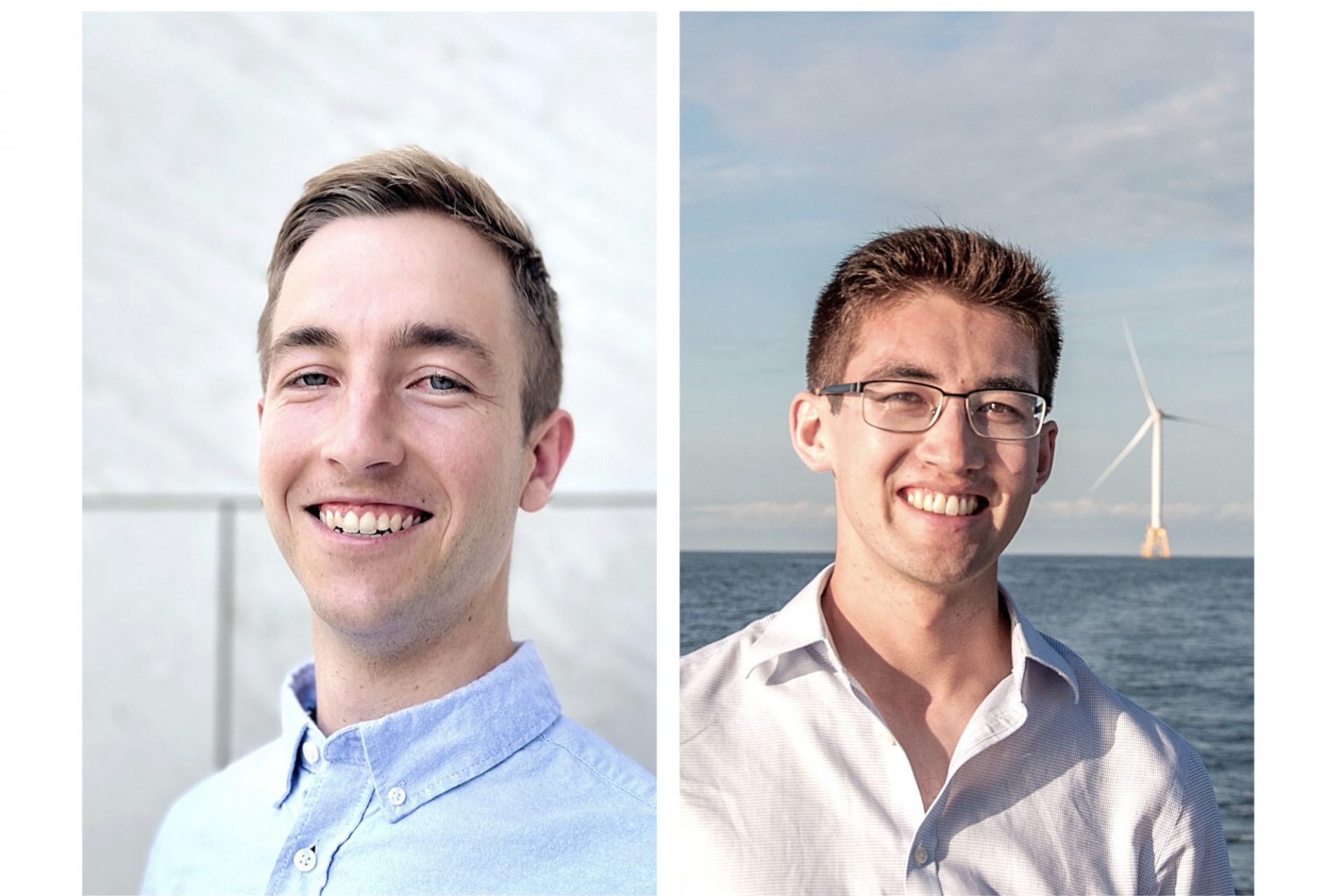 Two graduate students in the MIT Department of Civil and Environmental Engineering were named fellows of the prestigious 2023 National Science Graduate Research Fellowship Program.
Kirby Heck PhD '26 and Elijah Martin PhD '26 were among the students selected from more than 12,000 applicants nationwide.
Ali Jadbabaie, the JR East Professor and Department Head of Civil and Environmental Engineering expressed his pride in the young researchers' accomplishments. "The recognition and funding provided by the NSF are evidence of the outstanding work of these next-generation scientists as they tackle the environmental challenges our planet is facing. The fellowships offer the necessary resources for them to conduct valuable research to help contribute to the advancement and well-being of society."
Kirby Heck is pursuing his doctorate degree in Civil and Environmental Engineering with faculty advisor Michael Howland. Originally from Wisconsin, Kirby received his undergraduate degree in engineering mechanics from the University of Wisconsin–Madison. He is now researching wind turbine wake dynamics and atmospheric interactions to enhance wind farm efficiency. The goal of his research is to develop a collection of physics-informed tools to improve wind farm design for energy developers. In addition to his research, Kirby founded the MIT Wind Club in 2022 to create new opportunities for undergraduate students to get involved with renewable energy through hands-on engineering projects.
Elijah Martin is pursuing his doctorate degree in Civil and Environmental Engineering with faculty advisor Desiree Plata. Martin, originally from Connecticut, completed his undergraduate degree in chemical engineering at Tufts University. He is now working on developing environmental degradation models for plastics to optimize the design of new polymers for functional and environmental performance. Prior to coming to MIT, Elijah designed new plant-based materials and sustainable processes to create low-carbon meat alternatives at Beyond Meat. His passion for tackling the problem of plastic pollution was galvanized when he saw how insurmountable the challenge of non-recyclable food packaging was, even at an eco-conscious company. Martin's also a 2023 Design Fellow at the MIT Morningside Academy for Design where he's designing new functional plastics that degrade with no harm to the planet.
The NSF Graduate Research Fellowship Program (GRFP) provides up to three years of support for each awardee's graduate education, including a $37,000 annual stipend, along with a yearly $12,000 cost-of-education allowance for tuition and fees, as well as opportunities for professional development.
According to the NSF website, the NSF Graduate Research Fellowship program recognizes and supports outstanding graduate students in NSF-supported science, technology, engineering and mathematics disciplines, who are pursuing research-based master's and doctoral degrees at accredited United States institutions. As the oldest graduate fellowship of its kind, the GRFP has a long history of selecting recipients who achieve high levels of success in their future academic and professional careers. The reputation of the GRFP follows recipients and often helps them become life-long leaders that contribute significantly to both scientific innovation and teaching.
---