MIT Professor David Des Marais receives NSF CAREER Award
Published on:
May 11, 2023
May
11
2023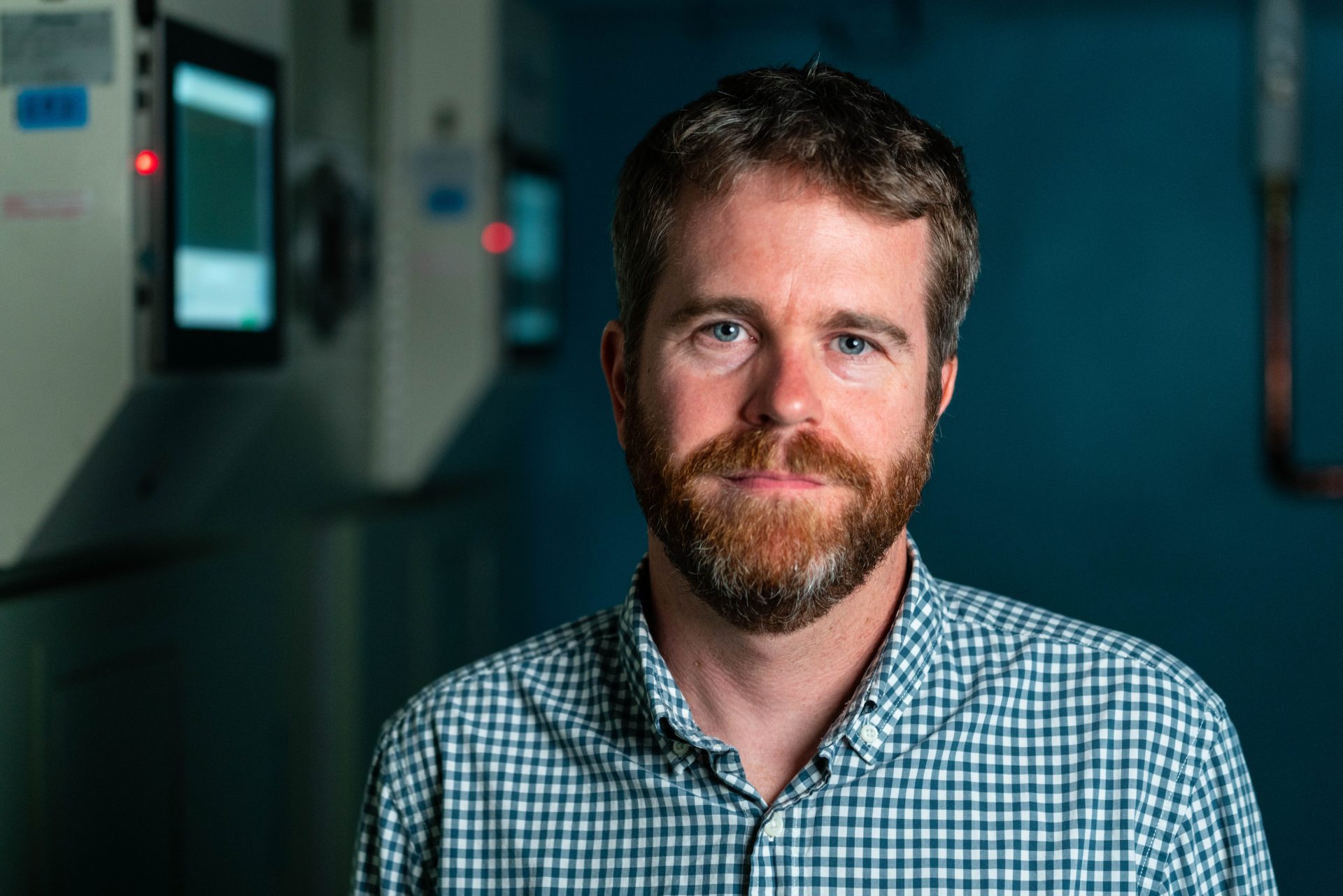 The award will support fundamental environmental research into ecological and agricultural resilience
David Des Marais, the Cecil & Ida Green Career Development Professor and Assistant Professor of Civil and Environmental Engineering at MIT, has been selected to receive a Faculty Early Career Development (CAREER) Award from the National Science Foundation (NSF), its most prestigious honor for junior faculty members.
This award, which supports promising early career faculty members who exemplify and serve as academic role models in research and education, will allow him to continue his work researching the complex interactions between plant genetics and the environment.
The five-year, $1,490,000 grant will support his project "Mechanisms and consequences of Genotype by environment interaction in a model grass." The project seeks to understand how fundamental processes of plant growth and physiology interact and are controlled by genes and the environment. Using a model grass species known as Brachypodium distachyon, Des Marais' research addresses a central challenge facing scientists as they work to ensure the resilience of ecological and agricultural systems during climate change.
"I am thrilled that the NSF has chosen Des Marais to receive the CAREER Award," says Ali Jadbabaie, head of the MIT Department of Civil and Environmental Engineering. "This honor indicates the value of his research exploring plant growth and reproduction and reflects our department's commitment to tackling the growing environmental challenges facing the planet today."
This project will also include the development of two educational opportunities. A new undergraduate laboratory class, representing the first dedicated plant biology class at MIT, will provide students the opportunity to design and perform experiments exploring plant biochemistry, development, and responses to climate change. The second educational opportunity is a field-based learning experience in Boston's Arnold Arboretum for students to study trait diversity in plants.
"I am honored to receive the NSF CAREER award," says Des Marais. "I look forward to further studying the interaction between plant genetics and the environment as well as educating a new generation of scientists through MIT's first dedicated plant biology class."
The primary focus of the Des Marais Lab is to understand the mechanisms of plant-environment interaction. Using tools from molecular, quantitative, and population genetics they work to identify the physiological basis of plant response to environmental cues, and how these mechanisms constrain or facilitate plant breeding and evolutionary change.
---