MIT Department of CEE announces faculty promotions
Published on:
Feb 09, 2023
Feb
09
2023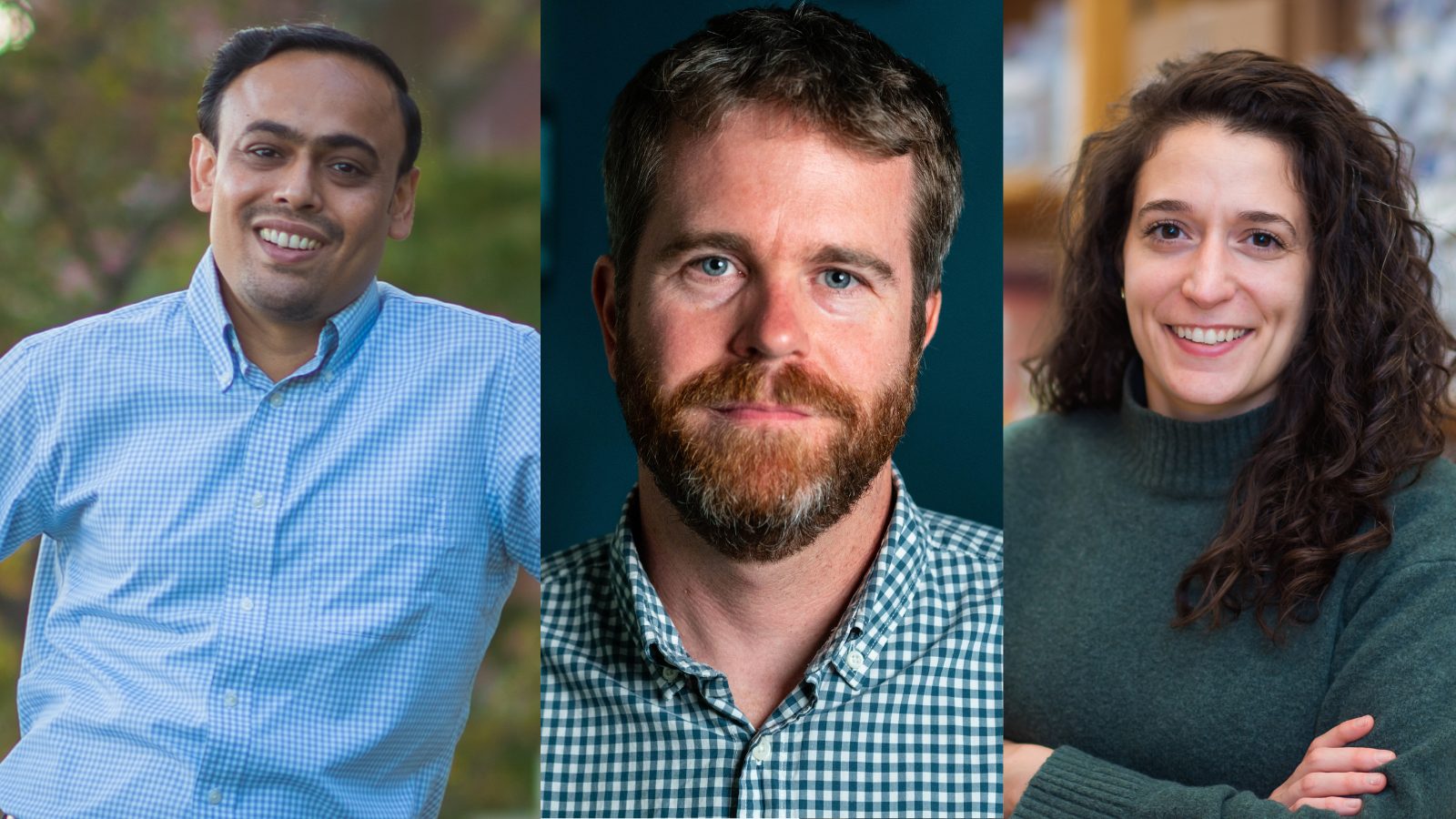 The Department of Civil and Environmental Engineering is pleased to announce the following faculty promotions:
Saurabh Amin is being promoted to the rank of full Professor, effective July 1, 2023. Amin received his B.Tech degree in Civil Engineering from Indian Institute of Technology Roorkee in 2002, his M.S. in Transportation Engineering from University of Texas Austin in 2004, and his PhD in Systems Engineering from University of California Berkeley in 2011. His research focuses on the design of control of infrastructure systems using game theory and optimization in networks. His group focuses on resilient network control, information systems and incentive design, and optimal resource allocation in large-scale infrastructure systems.
Dave Des Marais is being promoted to the rank of Associate Professor without Tenure, effective July 1, 2023. Des Marais received his BA in Integrative Biology from UC Berkeley in 2000 and his PhD in Biology from Duke University in 2008. Des Marais was appointed the Cecil & Ida Green Career Development Professor in 2022. His research focuses on understanding the mechanisms of plant-environment interaction. His lab uses tools from molecular, quantitative, and population genetics to identify the physiological basis of plant response to environmental cues and ask how these mechanisms constrain or facilitate plant breeding and evolutionary change.
Tami Lieberman is being promoted to the rank of Associate Professor without Tenure, effective July 1, 2023. Lieberman received her BA in Biological Sciences from Northwestern University in 2009, and PhD in Systems Biology from Harvard University in 2014. Her lab studies the bacteria that colonize humans during health, and the mutations they acquire during residence in an individual person. The long-term goal of this work is to enable precise manipulations of microbiomes in the clinic and the environment.
---