MIT Professors Alm, Buehler and Zhao among world's most highly cited researchers for 2021
Published on:
Nov 19, 2021
Nov
19
2021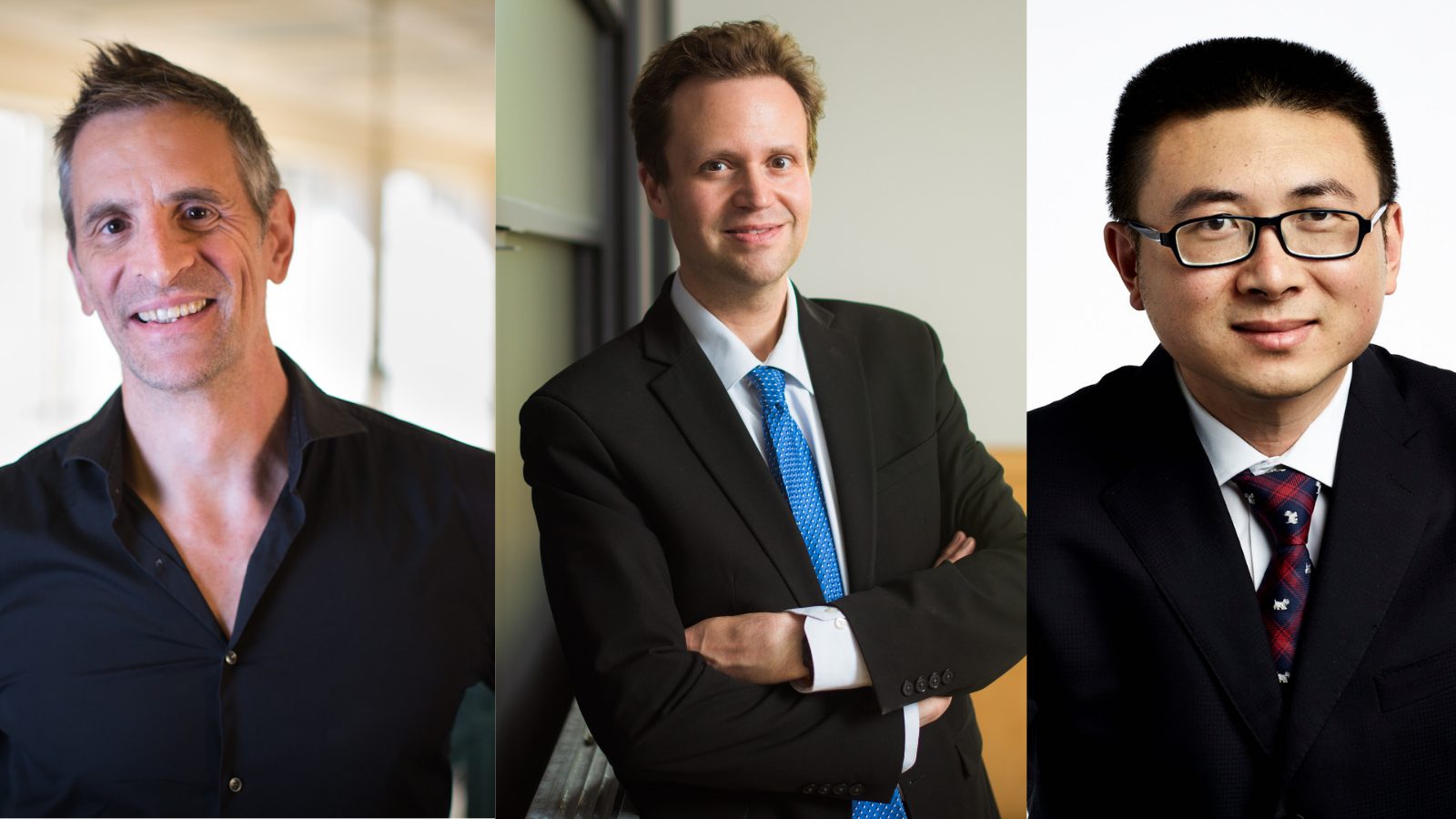 Three researchers affiliated with the MIT Department of Civil and Environmental Engineering have been recognized in the 2021 Highly Cited Researchers List compiled by Clarivate Analytics. The annual list identifies the world's most influential researchers who have been cited the most in their field through the publication of multiple cited papers during the last decade.
According to the report, "the researchers recognized are true pioneers in their fields, demonstrated by papers that rank in the top 1% by citations for field and year in the Web of Science. Of the world's scientists and social scientists, Highly Cited Researchers truly are one in 1,000."
The MIT researchers affiliated with the Department of Civil and Environmental Engineering are:
Eric Alm is a professor of civil and environmental engineering and biological engineering at MIT and director of the Center for Microbiome Informatics and Therapeutics. His research uses computational and experimental methods to engineer the human microbiome, including data science, quantitative analysis, and novel molecular techniques. His research interest is using technology to personalize medicine and improve public health.
Markus Buehler is the Jerry McAfee Professor of Engineering, and professor of civil and environmental engineering at MIT. His research focuses on the atomic-level properties and structures of biomaterials such as silk, elastin or collagen to characterize, model and create new sustainable materials with architectural features from the nano to the macro-scale. His distinct work also intersects science and art with the development of protein-based musical compositions, supported by AI and used as a tool to educate, understand, and design.
Xuanhe Zhao is a professor of civil and environmental engineering and mechanical engineering at MIT. His research advances science and technology on the interfaces between humans and machines for addressing grand societal challenges in health, sustainability and security. His research aims to understand and design soft materials with unprecedented properties and explore the extraordinary functions of new soft materials
The 2021 list includes 6,602 researchers from more than 70 countries and a total of 64 researchers across MIT. Other U.S. research institutions making the list include Harvard University, Stanford University, National Institutes of Health, University of California, Berkeley and University of California, San Diego.
To view the full list of the 2021 recipients and learn more about the methodology, visit
https://recognition.webofscience.com/awards/highly-cited/2021/
---