Summer research program inspires PhD trajectory
Published on:
Jun 29, 2021
Jun
29
2021
Plata Lab sparks MSRP alumna, Nathalie Thelmaque to pursue her passion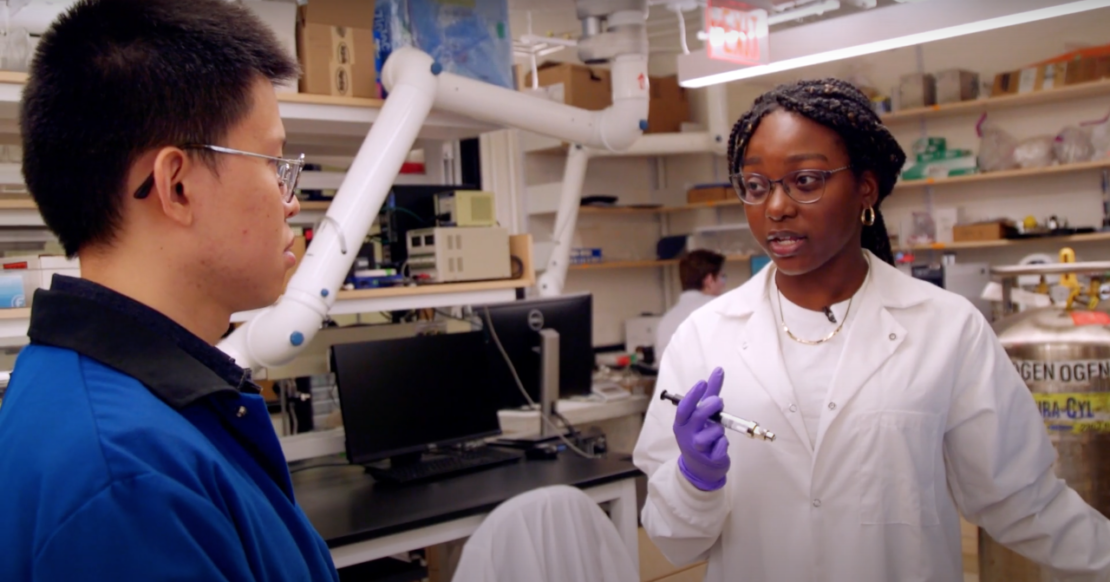 For Nathalie Thelemaque, pursuing a doctoral degree wasn't in her future plans until she was an undergraduate participant in the MIT Summer Research Program (MSRP); working in the Plata lab that inspired her academic trajectory today.
In 2019, Thelemaque (then a civil engineering student at the University of Florida) worked with MIT Civil and Environmental Engineering Associate Professor Desiree Plata to understand the public health implications of hydraulic fracturing in the United States. Her research involved examining the origin of methane contamination in the drinking water/groundwater for a population. She recalls, "my role was to help process the data from all of the water samples coming in throughout the summer from Pennsylvania and Ohio."
Thelemaque's quick analysis of the data allowed for her mentor to get through the calculations a lot faster, expediting their process.
"At the time, I wasn't necessarily looking into doing water research. I'm very structures-based so at first I was a little wary about going into the lab because I wasn't really sure if that's what I wanted to do."
But because she really enjoyed the process of analyzing data and the whole research process of discovery, Thelemaque began to realize through conversations with Prof. Plata and others in the lab, that a PhD program is the path she wanted to take.
"I want to emphasize how incredibly instrumental Desiree was with my work. She was completely understanding about the work I didn't want to do so with her help, I was able to map out other institutions and schools and professors, I might be interested in working with."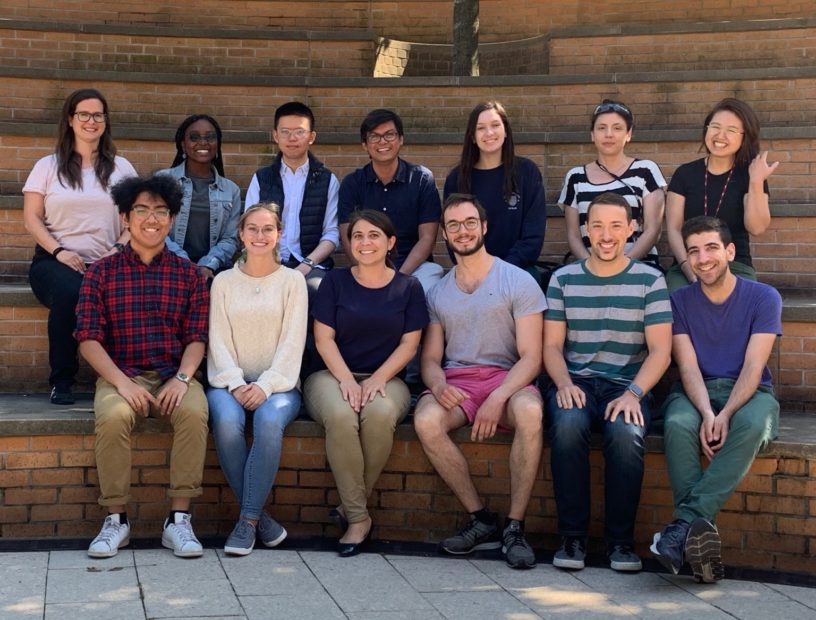 Thelemaque's academic interest was at the intersection of civil engineering and sustainability, climate resiliency and social justice. However, this pathway wasn't an apparent field of study, she recalls, "I was able to forge my own path so I started applying to different PhD programs."
After finishing her undergraduate degree at the University of Florida, Thelemaque found her doctoral program. In large part because of her experience in the Plata lab and the MSRP program which seeks to motivate members of under-represented groups to pursue graduate education, Thelemaque applied to the University of Washington (UW) School of Civil and Environmental Engineering for her PhD studies. She is also a GO-MAP fellow, a program at UW that promotes and supports the success of graduate students of color.
And she also found herself continuing a familiar path of water research at UW. "Coincidentally at the University of Washington with my advisor, Dr. Kaminsky, I'm still working with water but from a more civil engineering and infrastructure perspective, rather than environment," she says.
Today, Thelemaque's work focuses on researching the impact of infrastructure systems on climate and marginalized communities to help create more sustainable ones. Currently, she is studying small and medium water systems to best understand how they were impacted by the COVID-19 pandemic.
Looking ahead, Thelemaque says she is still in the process of figuring out her career path but really likes the idea of becoming a professor. "I've noticed that I enjoy teaching and helping others, not only to learn more about a certain subject, but just learn more about different industry paths and things they could do."
As an alumna of the MSRP and the MIT Office of Engineering Outreach Program, MITES (Minority Introduction to Engineering and Science), which she attended as a rising high school senior, she's a fan of Institute efforts to make the science and engineering communities more inclusive and still continues to participate in these programs as a mentor today.
You can read more about Thelemaque and her work on the University of Washington Graduate School website.
---