Alejandra Ortiz '15 PhD: Alumni Spotlight
Published on:
Oct 12, 2021
Oct
12
2021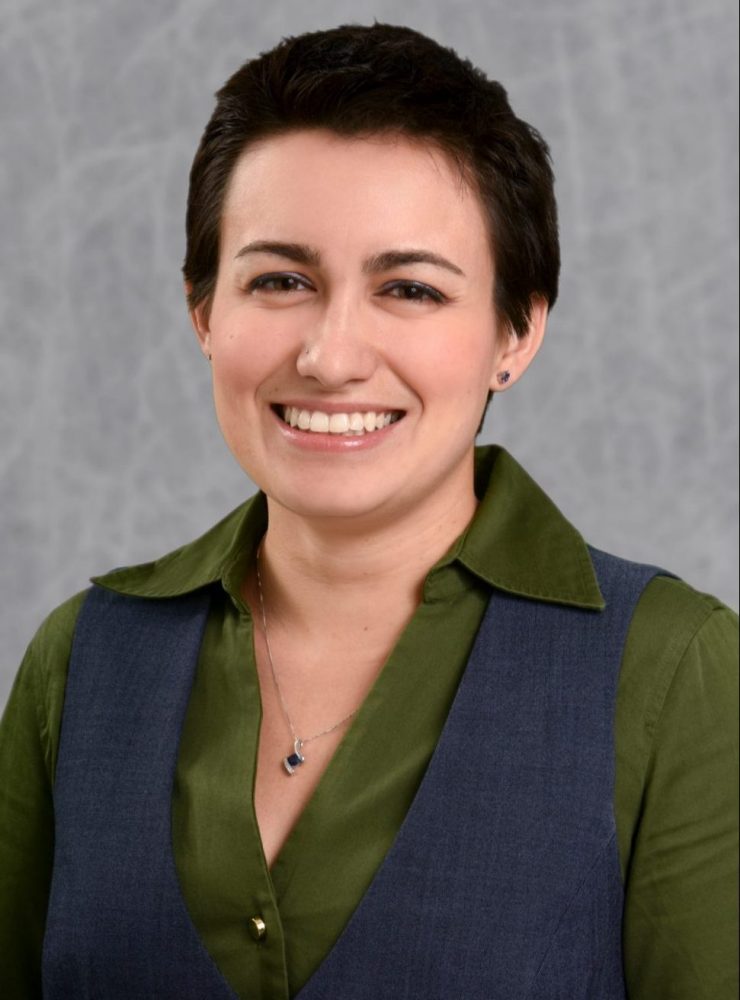 As an enterprising high school student, Alejandra Ortiz cleaned the marine biology research lab at the University of Miami in Florida and was rewarded with opportunities to help with research experiments. It was the springboard that eventually landed her farther north near the Maine coast where she is an assistant professor of geology at Colby College.
Along the way, Ortiz studied wetlands and marshes at Wellesley College, where she majored in Geosciences and Classical Civilizations, and earned her Masters in Civil Engineering and doctorate in Marine Geology from MIT's joint program with Woods Hole Oceanographic Institute (WHOI). At MIT, she quickly found her focus in Course One.
"Parsons Laboratory was such a home for me," she says. "They were all so welcoming even to someone who hadn't taken physics since high school and hadn't an engineering background."
Ortiz says she found the faculty and students supportive of her interests and marvels at the opportunities available to her as a student, which included field trips and laboratory research. The work fueled her desire to conduct her own research.
"One of my favorite parts of the WHOI program was the interactions with top scientists who visited and lectured about their research," she says. "We would have informal lunches and dinners and discuss their work on a more intimate scale. It was pretty unusual [to have that opportunity.]"
Ortiz also found Graduate Women at MIT, a student-led organization, to offer a rich networking outlet with numerous workshops, clubs and mentoring opportunities.
After stops at the University of Indiana for postdoctoral research, and North Carolina State University as an assistant professor of engineering, Ortiz is excited about her new role at Colby and overseeing research in its Coastal Geomorphology Lab which she began in August 2019.
"My research focuses on the ecogeomorphic evolution of coastal landscapes," says Ortiz. "Geologists tend to work within greater time scales – think centuries – and their questions tend to be less about application and more about understanding the underlying process at work. Engineers tend to look at much shorter time frames and try to understand the problem so they can fix it. I'm very much a bridge between coastal engineering and coastal geologists. I can talk to both"
The work has allowed her to travel the world studying one of the globe's biggest environmental concerns: rising sea levels. The average global sea level has been rising over the past century, with increasingly accelerated rates of sea level rise occurring.
"We can't protect the coastlines until we understand the processes that are driving the change," says Ortiz. "My work is trying to understand where these changes will happen, over what timeframes and how quickly they'll take place."
Now, Ortiz has the platform to engage the next generation of citizens, if not future civil and environmental engineers, to support efforts that protect our coastlines.
"I love teaching at Colby. Our classes are small; I have 11 students this semester. In addition, Colby has distribution requirements, so even if you're majoring in art, you need to take two laboratory science classes. I have a chance to expose young minds to looking at the world a little differently. It's important to me that my students are knowledgeable about the basics of science and if they don't know the answers, they know where to look for the answers. My students are so engaged – it's fantastic!"
---