MIT community members elected to the National Academy of Engineering for 2022
Published on:
Feb 19, 2022
Feb
19
2022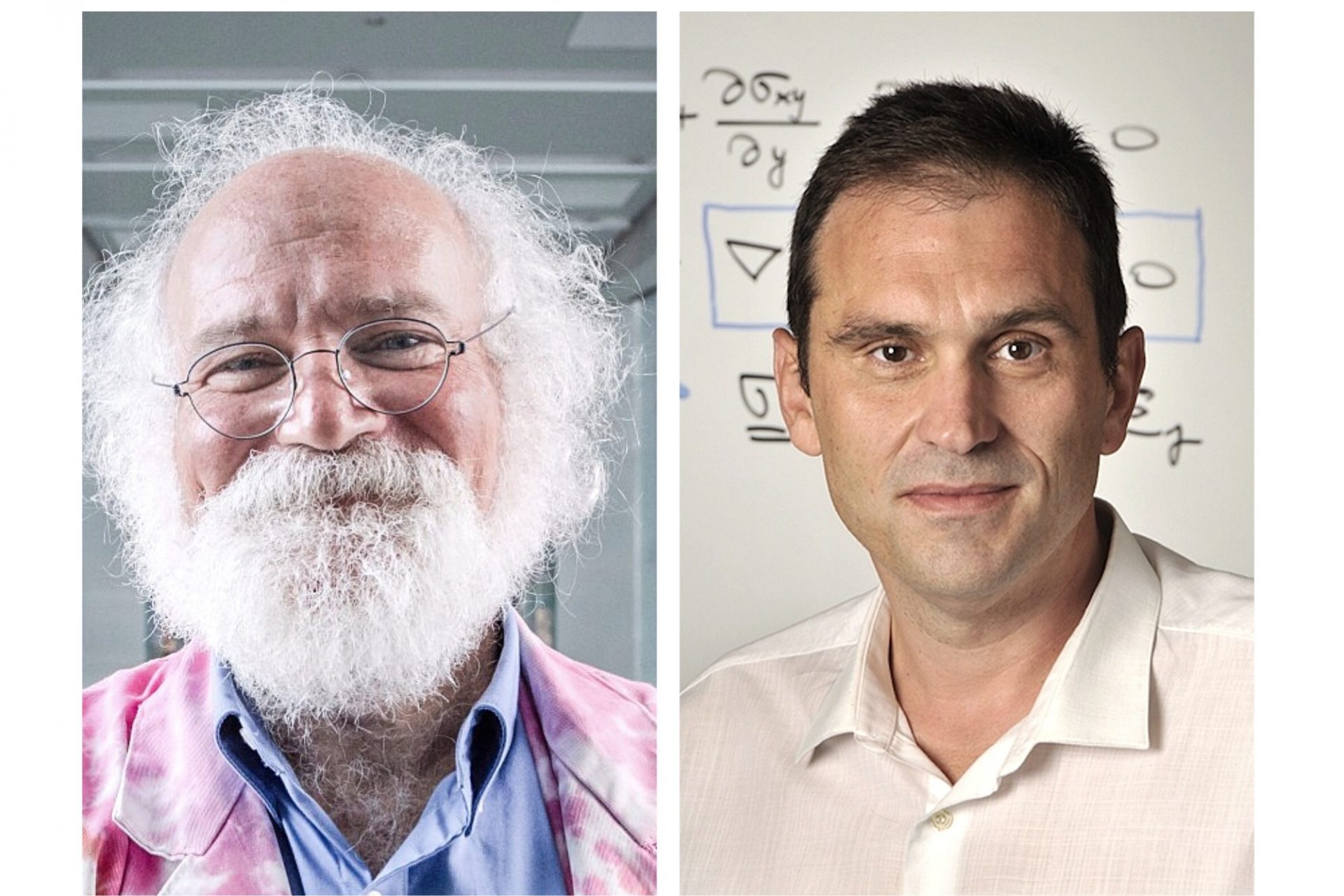 John Cohn and Franz-Josef Ulm, along with 19 additional MIT alumni, are honored for significant contributions to engineering research, practice, and education.
MIT engineers John Cohn and Franz-Josef Ulm and are among 111 new members and 22 international members elected to the National Academy of Engineering for 2022. Nineteen MIT alumni were also elected as new members.
John Cohn '81, an IBM Fellow in the MIT-IBM Watson AI Lab, was honored for improving design productivity of high-performance analog and mixed-signal circuits and for evangelizing STEM education. Cohn, a computer scientist with more than 100 worldwide patents, uses his playful love for science and technology to promote STEM careers. He's active in education issues at the local, state, and national levels, and his passion for STEM education led him to spend 59 days living and inventing in an abandoned steel mill as part of the Discovery Channel's technical survival show "The Colony."
Franz-Josef Ulm, professor in the Department of Civil and Environmental Engineering, was honored for his contributions to nanoscale improvement of concrete and other materials and structures important for sustainable development of infrastructure and energy resources. Ulm, a structural engineer and engineering scientist, is also faculty director of the MIT Concrete Sustainability Hub, which brings together an interdisciplinary team of researchers across MIT working on concrete and infrastructure science to develop breakthrough approaches for sustainable homes, buildings, and green infrastructure.
Nineteen alumni were also named to the NAE this year, including Anna Christina Balazs SM '77, PhD '81; Kathleen Bergeron '93, PhD '81; Rena Bizios PhD '79; Jian Cao SM '92, PhD '95; Michael Dettinger SM '79; Nancy Dudney PhD '79; Louis Durlofsky SM '82, PhD '86; Stephen D. Fantone '74; Craig Fields '66; Youssef Hashash '87, SM '88, PhD '92; Nola Hylton-Watson '79; George Karniadakis '84, PhD '87; Guy Nordenson '77; David A Petti '82, MS '83, ScD '86; David K. Robinson PhD '87; Julie M. Schoenung MS '85, PhD '87; Masayoshi Tomizuka PhD '74; Karen Willcox MS '96, PhD '00; and James A. Yurko PhD '01.
Election to the National Academy of Engineering (NAE) is among the highest professional distinctions accorded to an engineer. Academy membership honors those who have made outstanding contributions to "engineering research, practice, or education, including, where appropriate, significant contributions to the engineering literature" and to "the pioneering of new and developing fields of technology, making major advancements in traditional fields of engineering, or developing/implementing innovative approaches to engineering education," according to NAE.
Including this year's inductees, 148 members of the NAE are current or retired members of the MIT faculty and staff, or members of the MIT Corporation.
This story was originally published on MIT News on February 17, 2022.
---