Bourouiba named AIMBE Fellow
Published on:
Feb 18, 2022
Feb
18
2022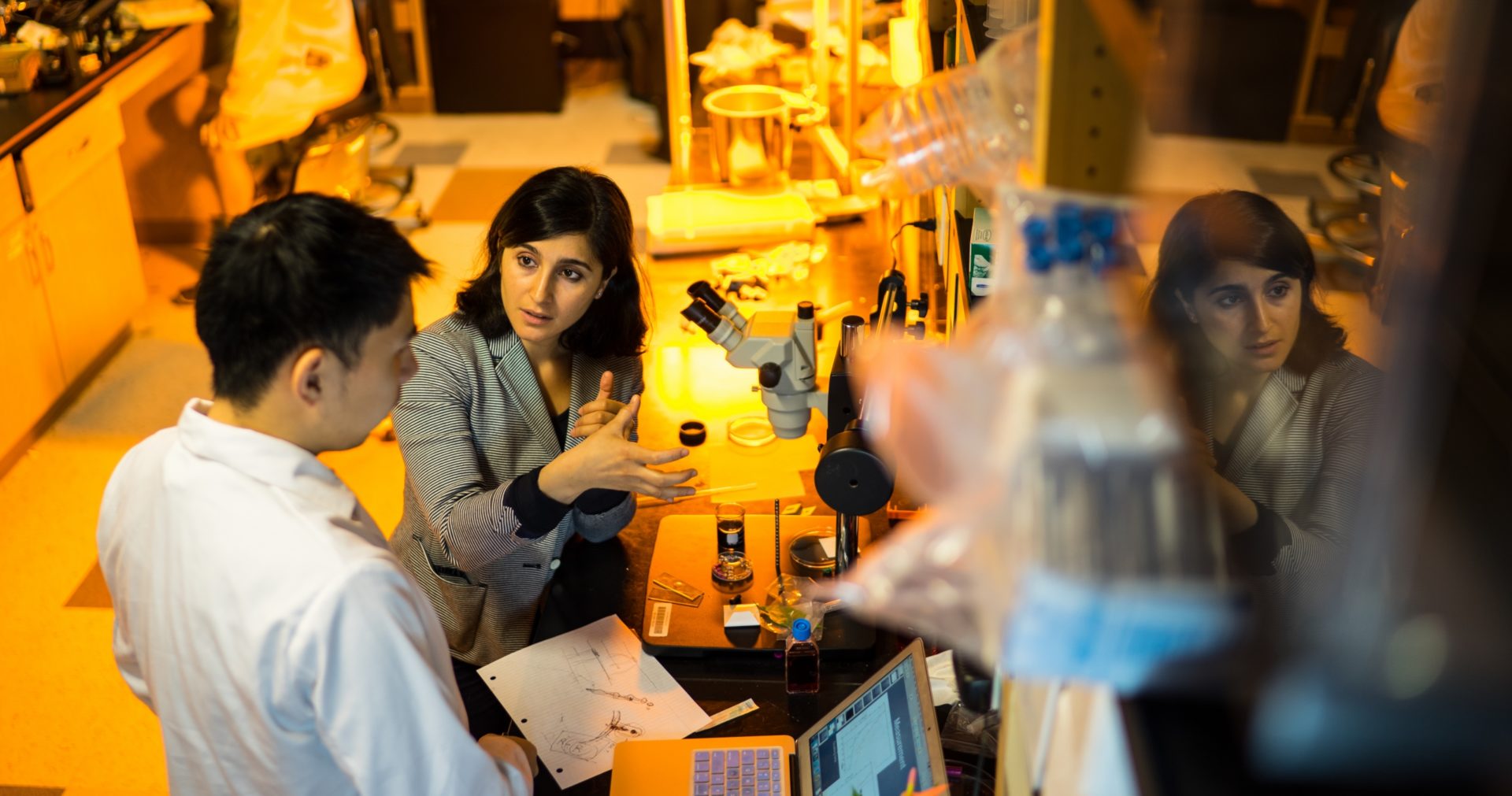 Professor Bourouiba elected to the American Institute for Medical and Biological Engineering (AIMBE) College of Fellows
MIT Associate Professor LydiaBourouiba has been elected to the 2022 Class of the American Institute for Medical and Biological Engineering (AIMBE) College of Fellows. The AIMBE recognizes Fellows for their contributions in teaching, research, and innovation.
Bourouiba was selected for her groundbreaking contributions to the fundamental understanding of unsteady fluid fragmentation and its application to the spread of contagious diseases. Bourouiba's Fluid Dynamics of Disease Transmission Laboratory in the Department of Civil and Environmental Engineering conducts curiosity-driven fluid dynamic experiments at various scales to understand the fundamental physical mechanisms shaping epidemiology and disease transmission dynamics in human, animal and plant populations.
Bourouiba's research and contributions throughout her career led to paradigm shifts, from understanding the fundamental role of unsteadiness in fragmentation upon impact, and how it governs in unexpected ways the selection of the resulting spray drops, important in a range of natural and industrial applications; to discovering new modes of transmission of waterborne or foliar pathogens, to a new understanding of respiratory emission that had implications for mask design, social distancing recommendations, and other public health interventions during and after the COVID-19 pandemic.
She's received numerous awards and honors for her work, including the Tse Cheuk Ng Tai's Prize for Innovative Research in Health Sciences, the Ole Madsen Mentoring Award, the Smith Family Foundation Odyssey Award for high-risk/high-reward basic science research and was recently named a 2021 American Physical Society Fellow.
Election to the AIMBE College of Fellows is a select honor – membership is comprised of the top two percent of medical and biological engineers in the country. Fellows of the AIMBE are the most accomplished and distinguished peers in their field. AIMBE Fellows have been awarded the Nobel Prize, the Presidential Medal of Science and the Presidential Medal of Technology and Innovation, and many also are members of the National Academy of Engineering, National Academy of Medicine, and the National Academy of Sciences.
A formal induction ceremony will be held during AIMBE's 2022 Annual Event on March 25. Bourouiba will be inducted along with 152 colleagues who make up the AIMBE Fellow Class of 2022.
For more information, visit https://aimbe.org
---