ONE-MA3 – Day IX: A Day of Augmented Reality…and then Karaoke!
Published on:
Jun 24, 2019
Jun
24
2019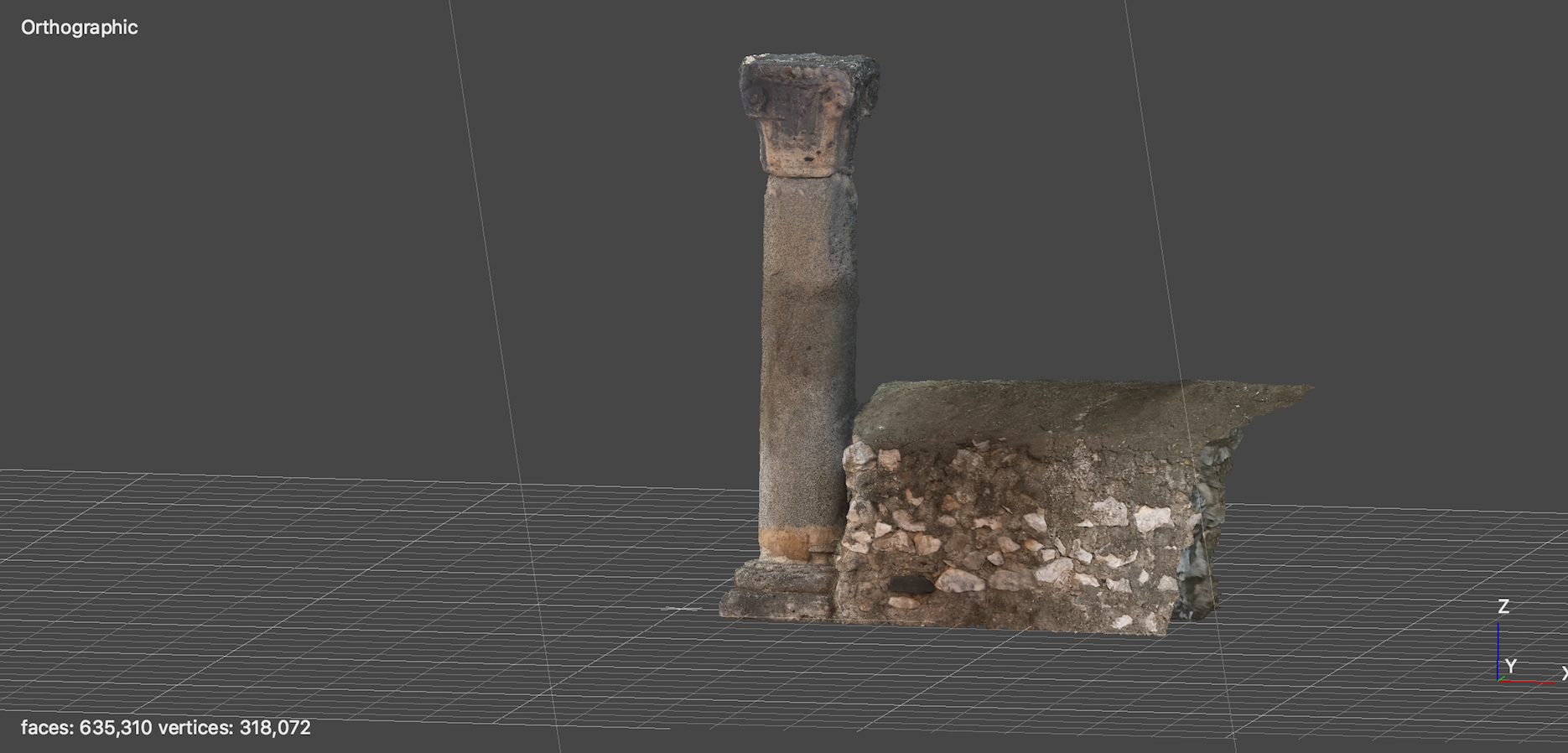 By Sophia Mittman '22
In the past week we have learned about the processes involved in creating 3D models of objects using photogrammetry and practiced it in the field (the castle grounds, to be exact). Today, we put those skills to the true test by using some of our 3D models in augmented reality. Before that though, we gained some additional augmented reality wisdom from Ricardo Antonino, a cinema and media engineer involved in creating an interactive and visual archeological exhibition in the Museo Egizio (Egypt Museum) in Turin, Italy. He fully explained his project of incorporating ideas and details based on video game designs to captivate the attention and interest of audiences when it comes to exhibitions of cultural heritage. Before this trip, I had always wondered what would happen once archeologists had dug up and discovered all of the artifacts and cultural heritage on this planet until none was left to find. But based on the lecture from today, there is an entire new world to discover when it comes to displaying that cultural heritage digitally and sharing it with the world using constantly-advancing technology that becomes more powerful every day.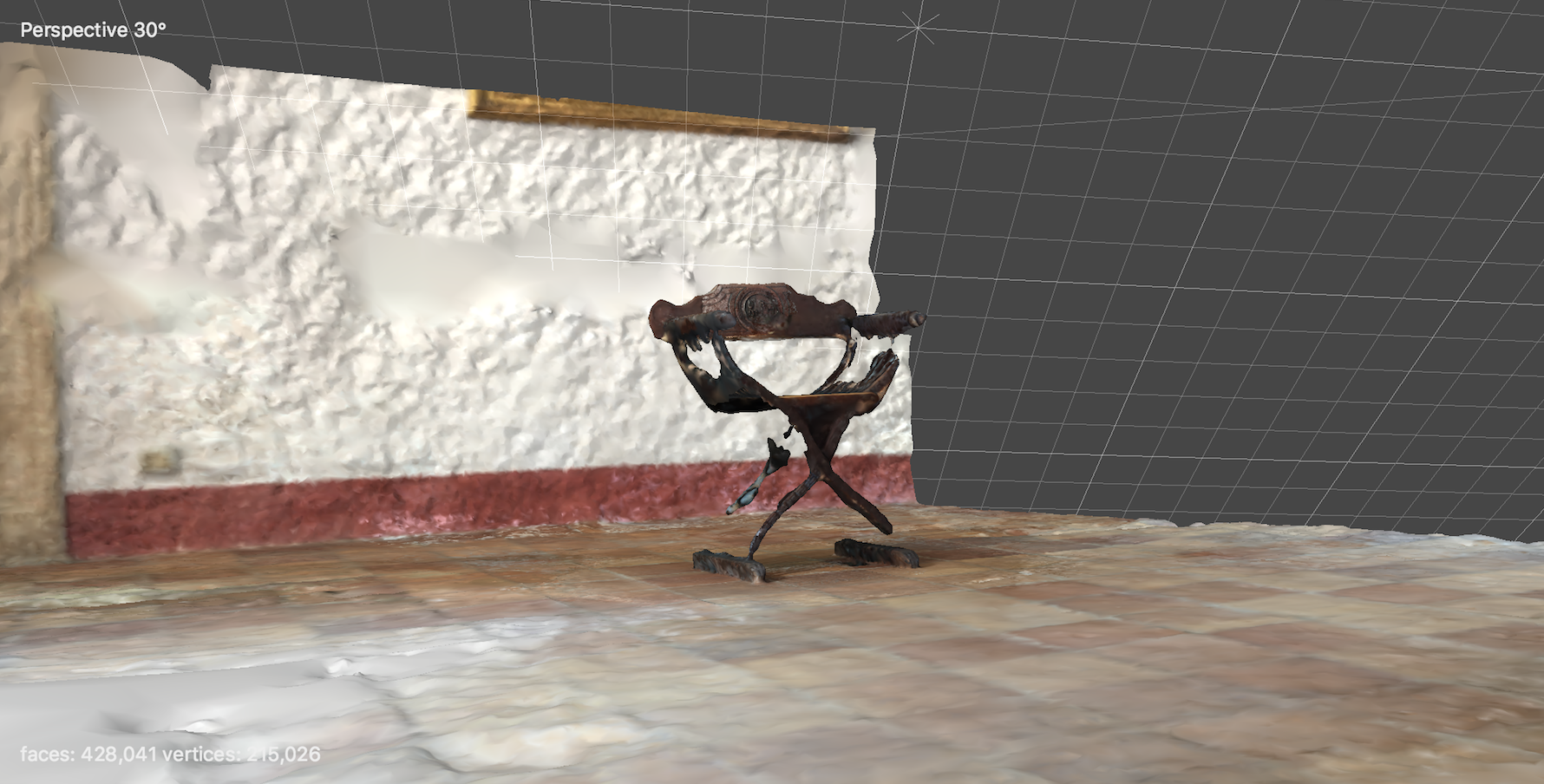 Attempt at 3D model of medieval chair
            With a new mindset regarding the exciting possibilities of the intersection between technology and displaying cultural heritage, it was our turn to create our own augmented reality using various applications of software. In my own group, the first step was to decide which 3D model of ours we would use. Originally, I had tried to do photogrammetry on an intricate chair, which was not successful (the intersecting wooden bars in the chair were not distinguishable by the camera and therefore came out mottled in the final 3D reproduction). Some of my other group mates had modeled a tree stump, a fire extinguisher, a stone pedestal, and a stone column next to a wall. In the end, we chose the column with the wall to use for our augmented reality.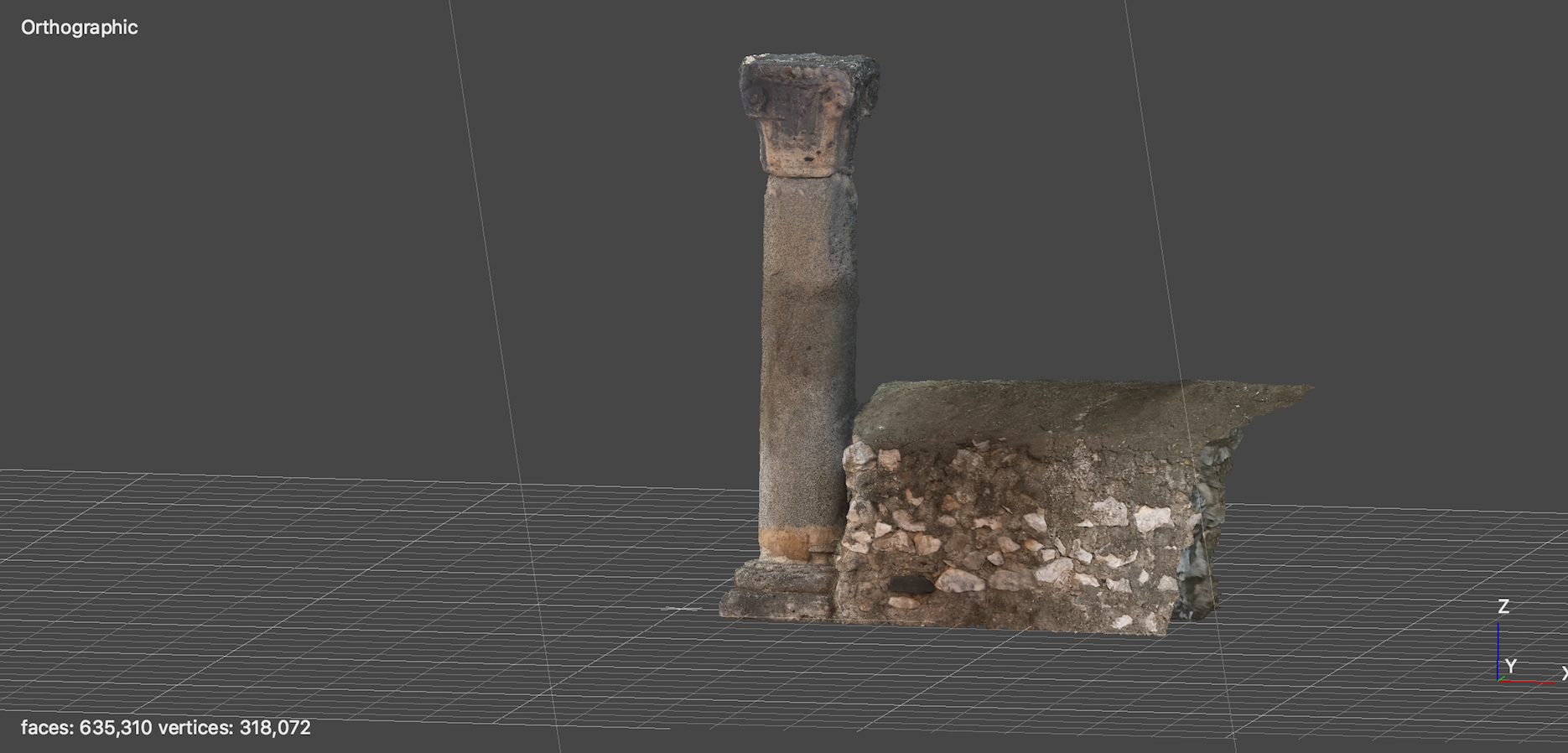 Final 3D model of column with wall
Then, after much trial and error, we successfully chose the cover of the ONE-MA3 field guide for our image target (the image that our 3D model projects above). Eventually, after lots of navigating through the Unity software and downloading files wherever we needed them, we were able to put the field guide cover into the view of a camera and our 3D column model would pop up above it! That's what I love about this program, we are all here not only learning about cultural heritage, but also supporting the objects' biographical longevity within history by integrating it into technology that most of us have never had the opportunity to use before. In ONE-MA3, we're also given the chance to experiment, ask questions, make mistakes, and try new things in these new applications of software on our own. After our session of learning by doing, we finished the evening with a walk through Sermoneta, some karaoke, and a fantastic dinner featuring our first taste of fresh pesto in Italy!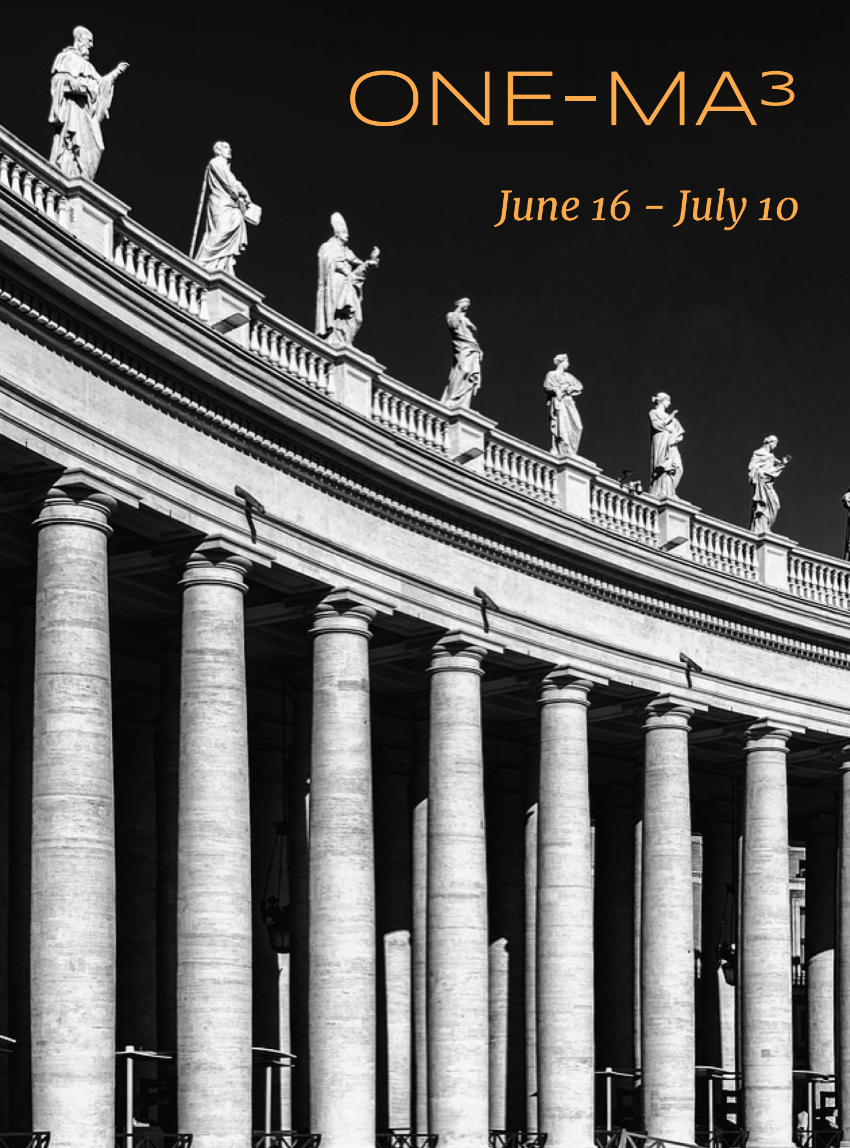 ONE-MA3 field guide cover as our target image
---