ONE-MA3 – Day XI: "Ciao" to Aqueducts! …But "Arrivederci" to Sermoneta
Published on:
Jun 28, 2019
Jun
28
2019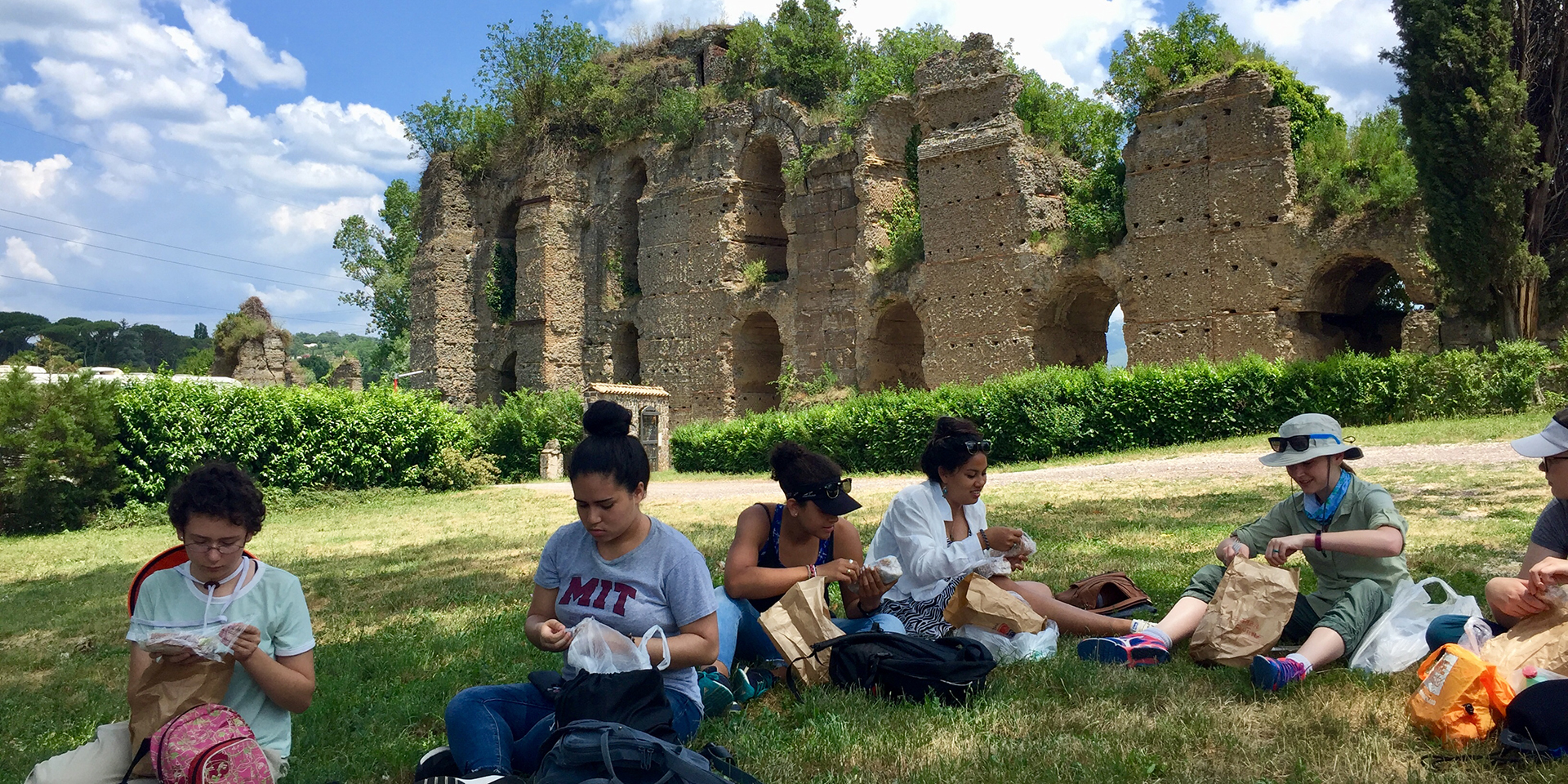 By Sophia Mittman '22
Today's activities were enlightening, yet bittersweet at the same time because tonight is our last night staying at the Castello Caetani in the charming city of Sermoneta. On the brighter side, we were able to spend the afternoon completing field work at the Anio Novus aqueduct near Rome. Expert on aqueducts, Duncan Keenan-Jones, explained to us all of the basics that one needs to know when analyzing and working with ancient and thousand-year-old aqueducts. Then we used that information to analyze sections of this aqueduct ourselves. In the end, we discovered and identified various layers of aqueduct construction and restoration. Once our field work was complete, Admir and Duncan showed us a discovery that they had made of lime deposits that had formed on the floor and walls of the channel of the aqueduct where the water flowed through. As we stood there, the bottom of the aqueduct's channel looked as if it could have been a part of a concrete trough on a random farm in some countryside. But, when we remembered that this channel had been made over two thousand years ago, our perspectives completely shifted and our appreciation for this simple-looking yet ingenious concrete mortar skyrocketed.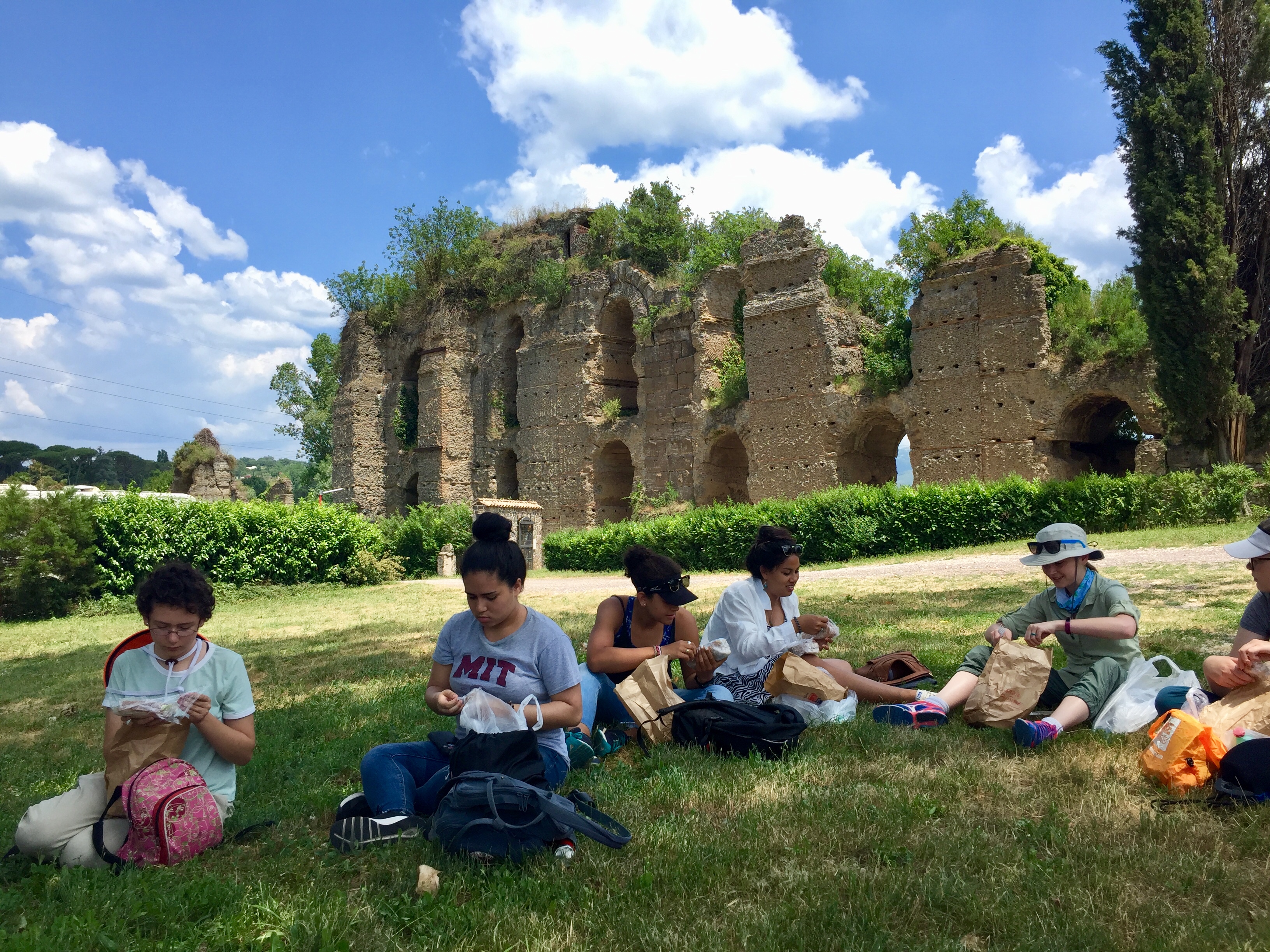 Eating lunch next to the aqueduct, Anio Novus
Regarding our temporary stay at Sermoneta, for over a week we have enjoyed waking up to gorgeous views of southern Italian farmlands that stretch all the way to the coast in a 180 degree panorama around the castle. We all have appreciated the enormous and cylindrical bales of hay that sit in those fields, along with a lone tower that sits atop a tall pillar of stone near the base of the mountain (the tower used to be on ground level, but after all of the limestone quarries were excavated all around it centuries ago, only the tower remains on its own pedestal). What we will miss most, perhaps, is driving down the side of the mountain from Sermoneta to sea level on one of the narrowest and windiest roads I have ever been on, gazing at that glorious view the entire way down.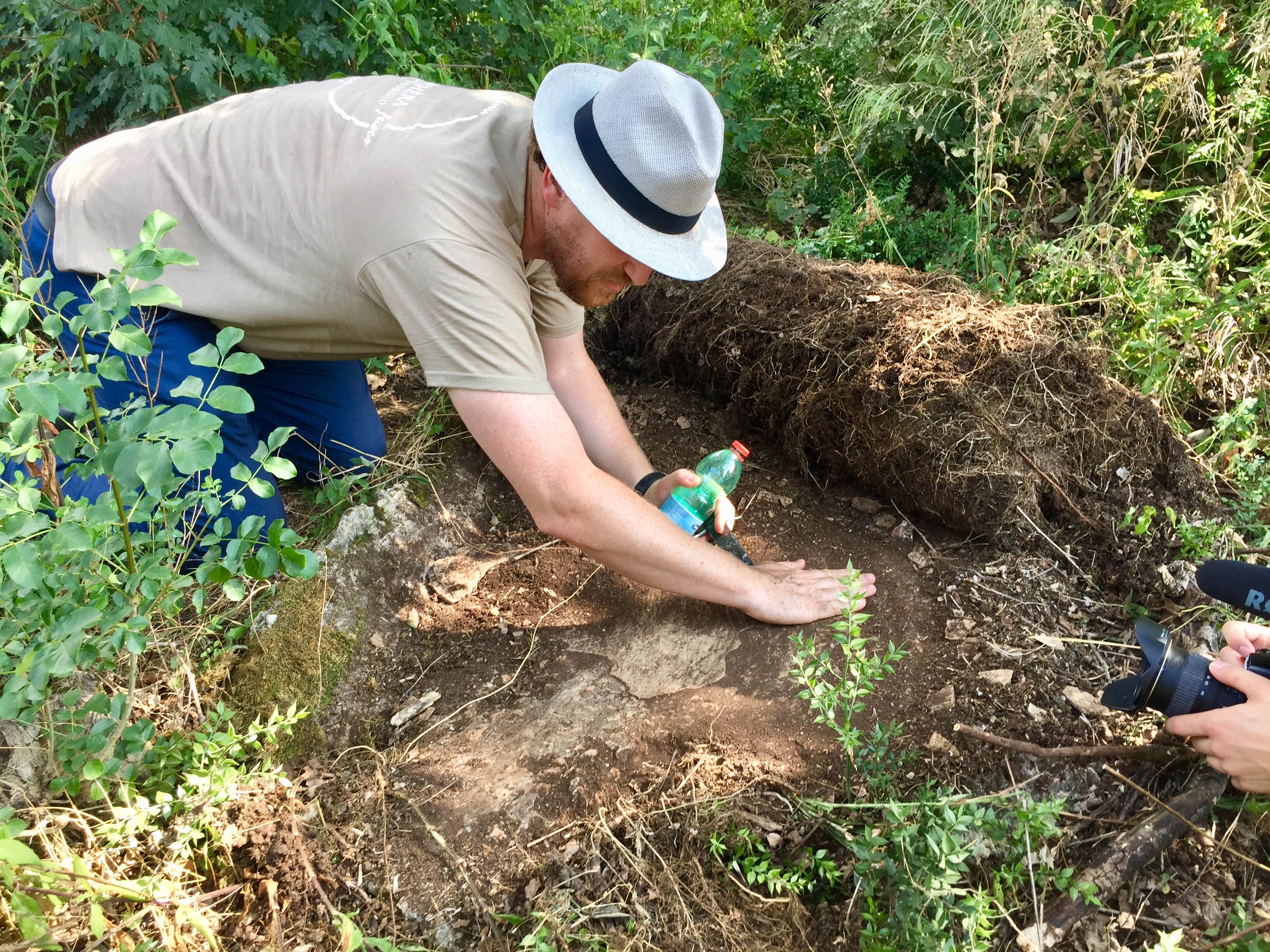 Professor Masic shows us the bottom of the smooth aqueduct channel with deposits on its surface
            Having the opportunity to stay at Castello Caetani has allowed us to step back into history, appreciate humanity who have lived centuries ago, and walk in their same footsteps. For example, we all had the experience of doing laundry on the rooftop of the castle. We had to do it ye-old-fashioned way: with one sink, a metal washboard, and clotheslines—on the roof of the castle! I found the experience exciting, and through it, I began to appreciate humans who lived in medieval times so much more. We've been learning all about their incredible engineering feats, their needs to defend against enemies, and their ability to conquer empires. Yet, it is also the simple things in daily life that I have taken for granted, such as the process of doing laundry, a task that, today, is an easy and quick accomplishment but even back then was a long and tiresome process that had to be taken care of.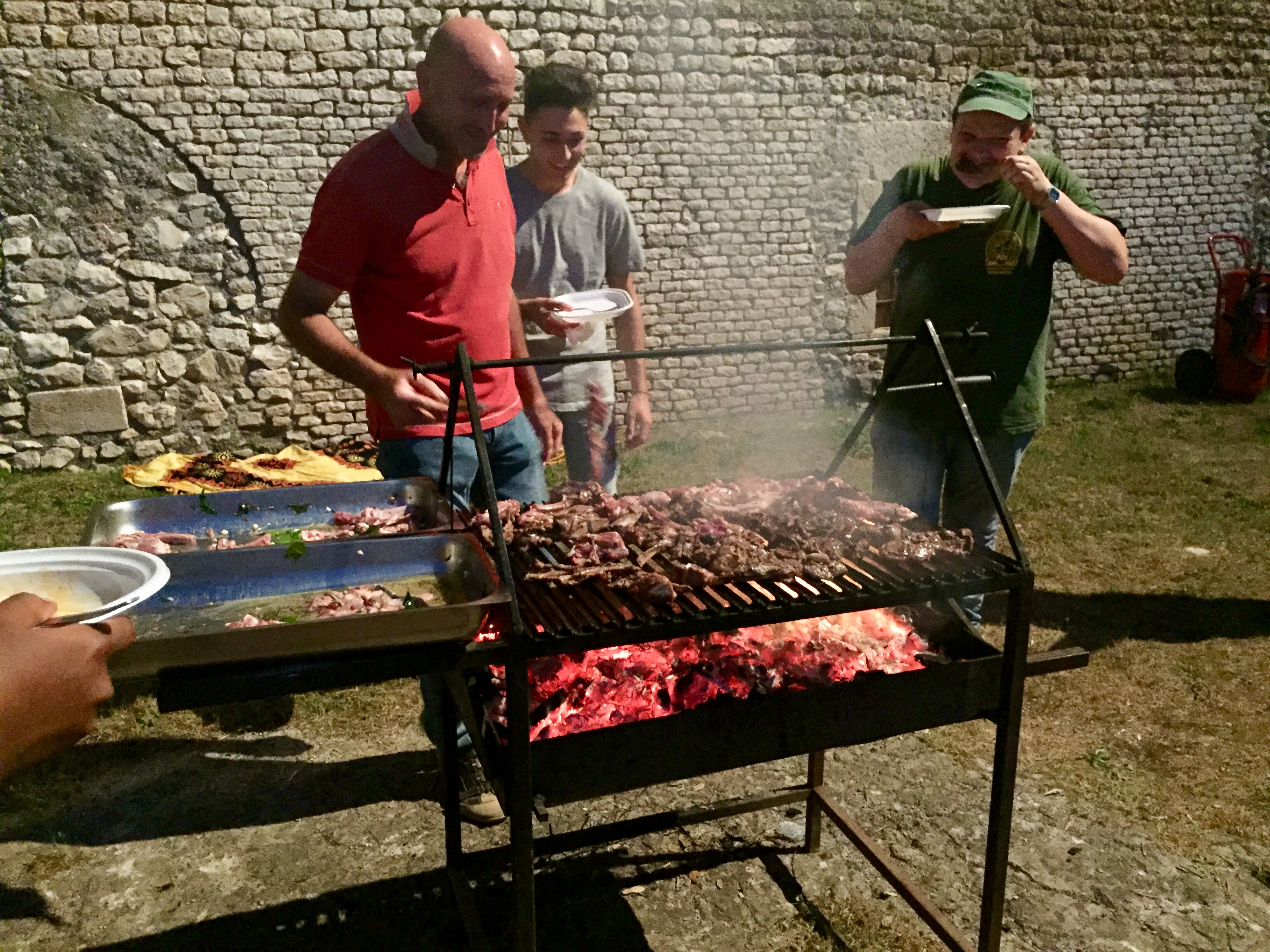 Italian barbeque feast at the castle!
            In the evening before we left, in lieu of the two-course meal that we would usually have for dinner in the large dining room, we all gathered outside for an Italian barbeque feast of fettuccini pasta, salad, grilled goat (or sheep…that was another thing that we never really found out for sure, but either way it was delicious!), liver, red wine, and a grand finale of homemade tiramisu for dessert, which was the best tiramisu that many of us had had in our entire nineteen years of living. After mingling with each other and enjoying everyone's company and laughter, we set up a projector out on one of the castle's inner walls and spent a night (until 2 am) full of karaoke (in both English and Italian) and playing games such as "Heads Up" and volleyball. The bittersweet feeling set in as we left the castle, remembering the fun times we spent there, yet simultaneously being sad to leave. Next, we head to Terracina!
---