TREX 2019 Day 2: Solar Panels and Sensors
Published on:
Jan 15, 2019
Jan
15
2019

By Rayna Higuchi '20
The morning dawned bright and not so early, beginning at ten with us splitting into two groups. Half went to our first outing at a small climate and air quality research station, while the other half studied local plants and captured aerial photos with the drone.
In the first week of the class, the TREX group put together twenty sensors to install throughout the island. Today at the station, we temporarily implemented six of them. These sensors will sit atop the building's roof and take measurements over the next few days, to be compared against the more accurate readings of the station. This will allow us to calibrate the sensors, thereby giving us more accurate data as we deploy them throughout the island. The sensors are attached to solar panels for completely sustainable power and will continue running long after we have left.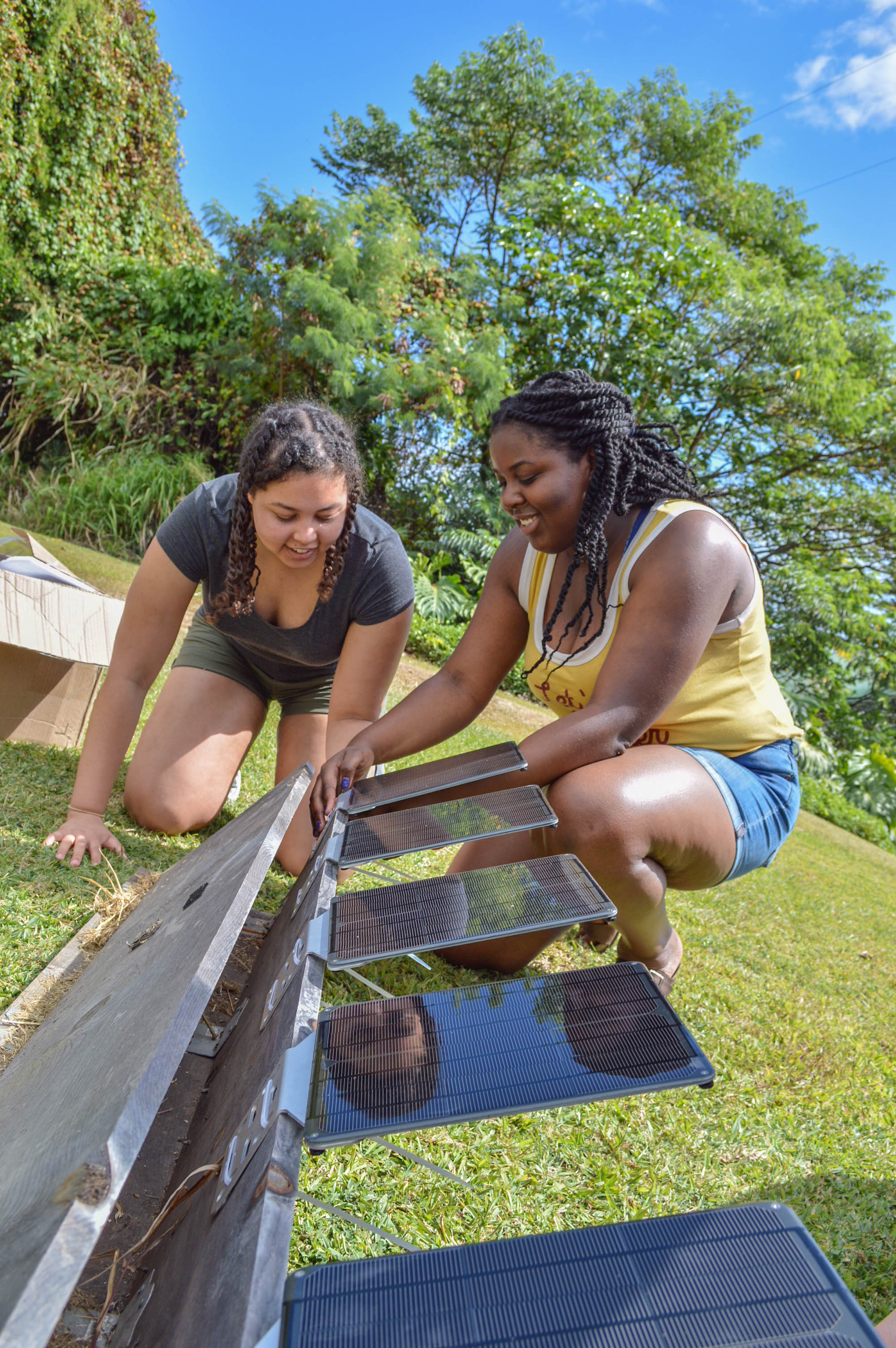 Natalie Woods ('20, Environmental) and Sammie Burnell ('20, Environmental) mount solar panels to be installed on the roof of the research station.
The sensors take a combination of measurements, including temperature, pressure, light intensity, wind speed, wind direction, and rainfall. They will help us paint an accurate picture of the climate in Hawaii, as part of an ongoing study by successive TREX classes.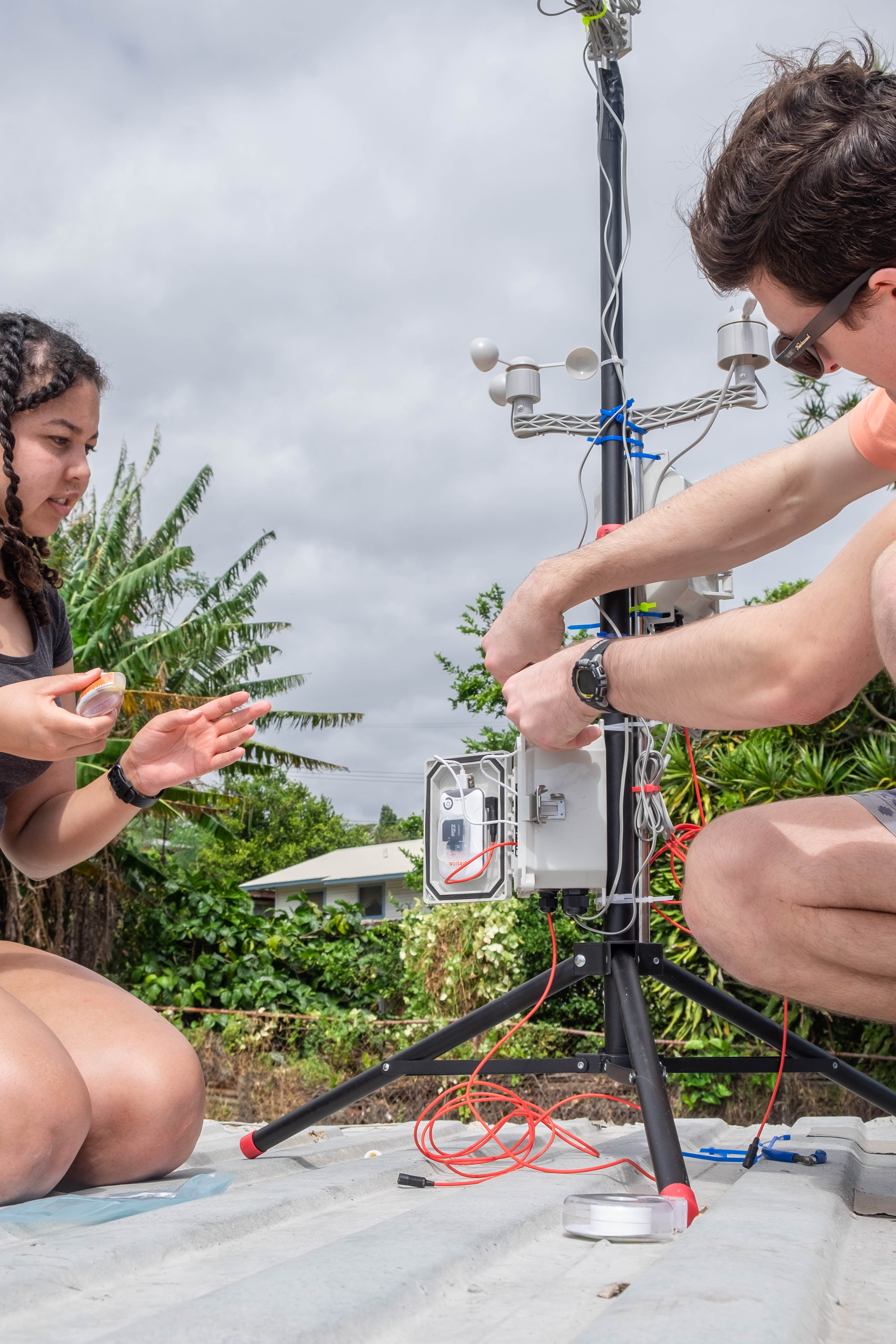 Sammie Burnell and Stephen Duncan ('20, 10-Eng Environmental) attach a sensor measurement box to a tripod mount on the roof of the research station. [Photo by Sierra Rosenzweig]
---