Published on:
Jan 25, 2019
Jan
25
2019

By Viban Gonzales '20
Today was another day of work in the morning and play in the afternoon. We will be presenting our research to some high school students on Friday, and we spent this morning preparing for it.
Then in the afternoon, we went to Keauhou to experience outrigger canoeing. We put on our life jackets, got fitted for our paddles, and worked together to move the large canoe down into the water. Keauhou Canoe Club members guided us along the way. They taught us paddling technique and the connections to Hawaiian culture and history.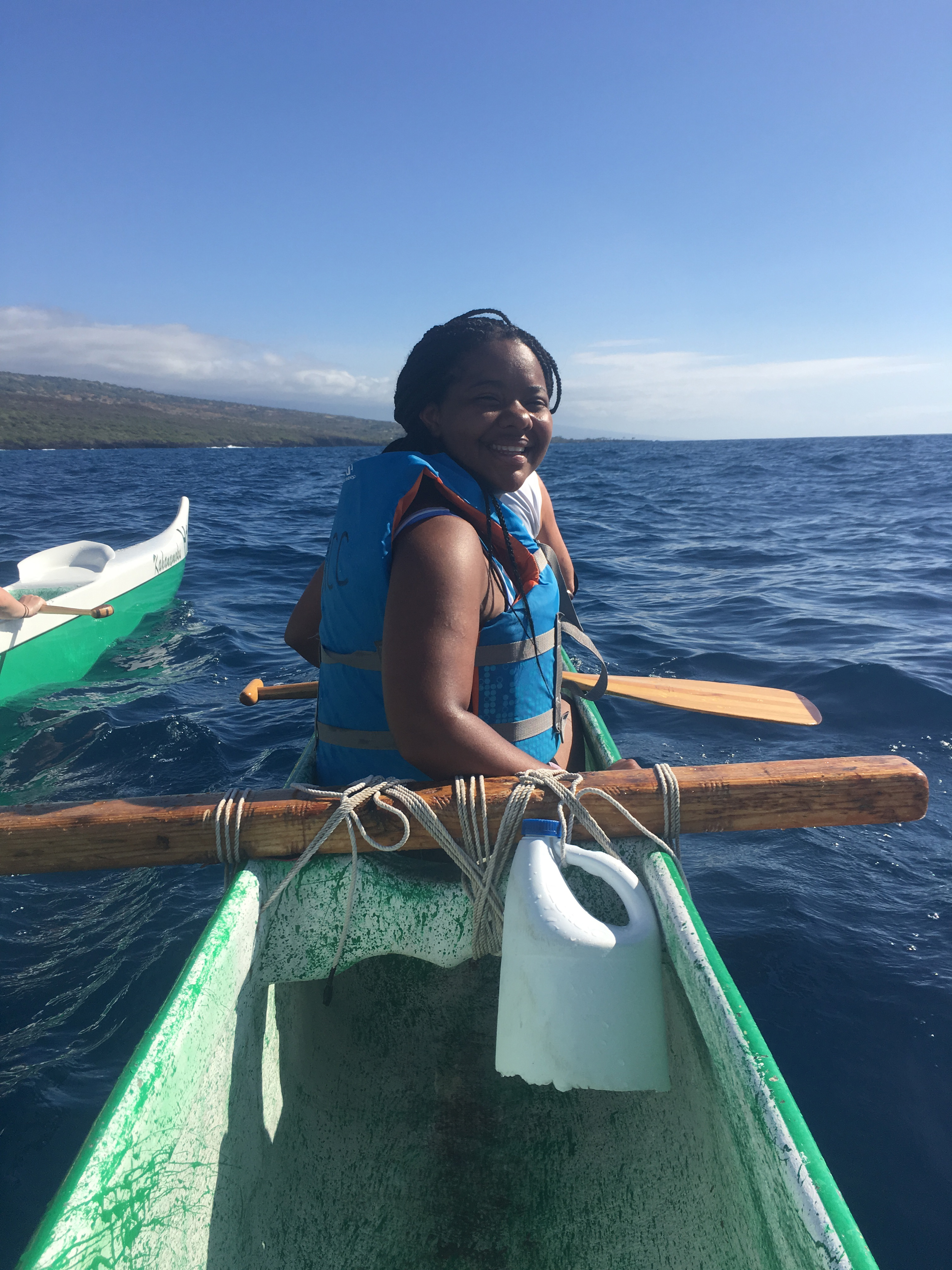 We did a small lap inside the bay and then went out into choppier waters along the coast. We took a couple breaks from paddling, and some of us exited the canoe. Floating in the water gave me relief from the seasickness I felt just floating aboard.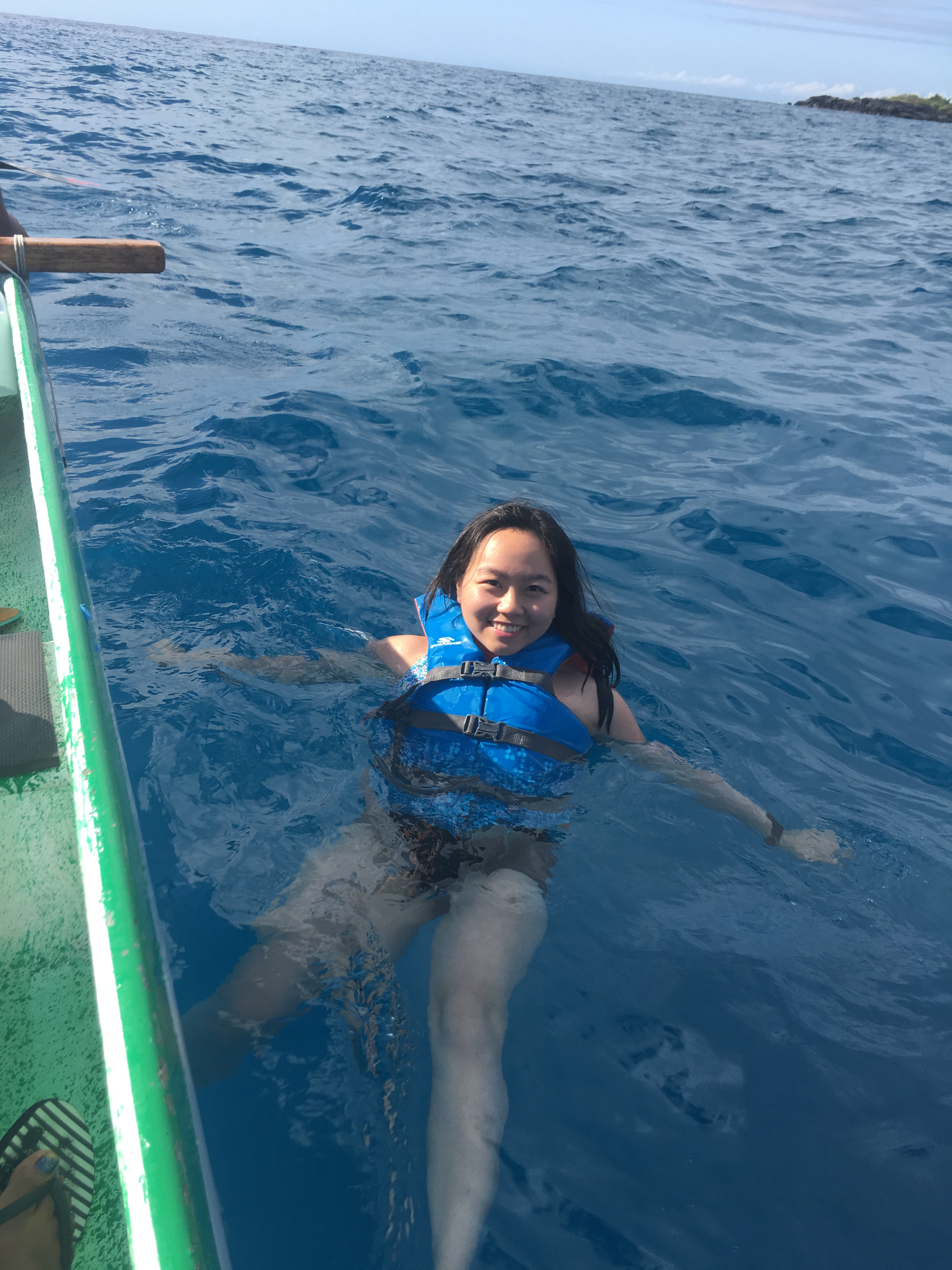 This seasickness disappeared once we started paddling again. We were becoming fatigued, but the club members encouraged us to continue and even increase the power we used paddling. I didn't think that we could make it back since we seemed so far down the coast, but we did!
---