Christine Langston '19: Alumni Spotlight
Published on:
Sep 02, 2022
Sep
02
2022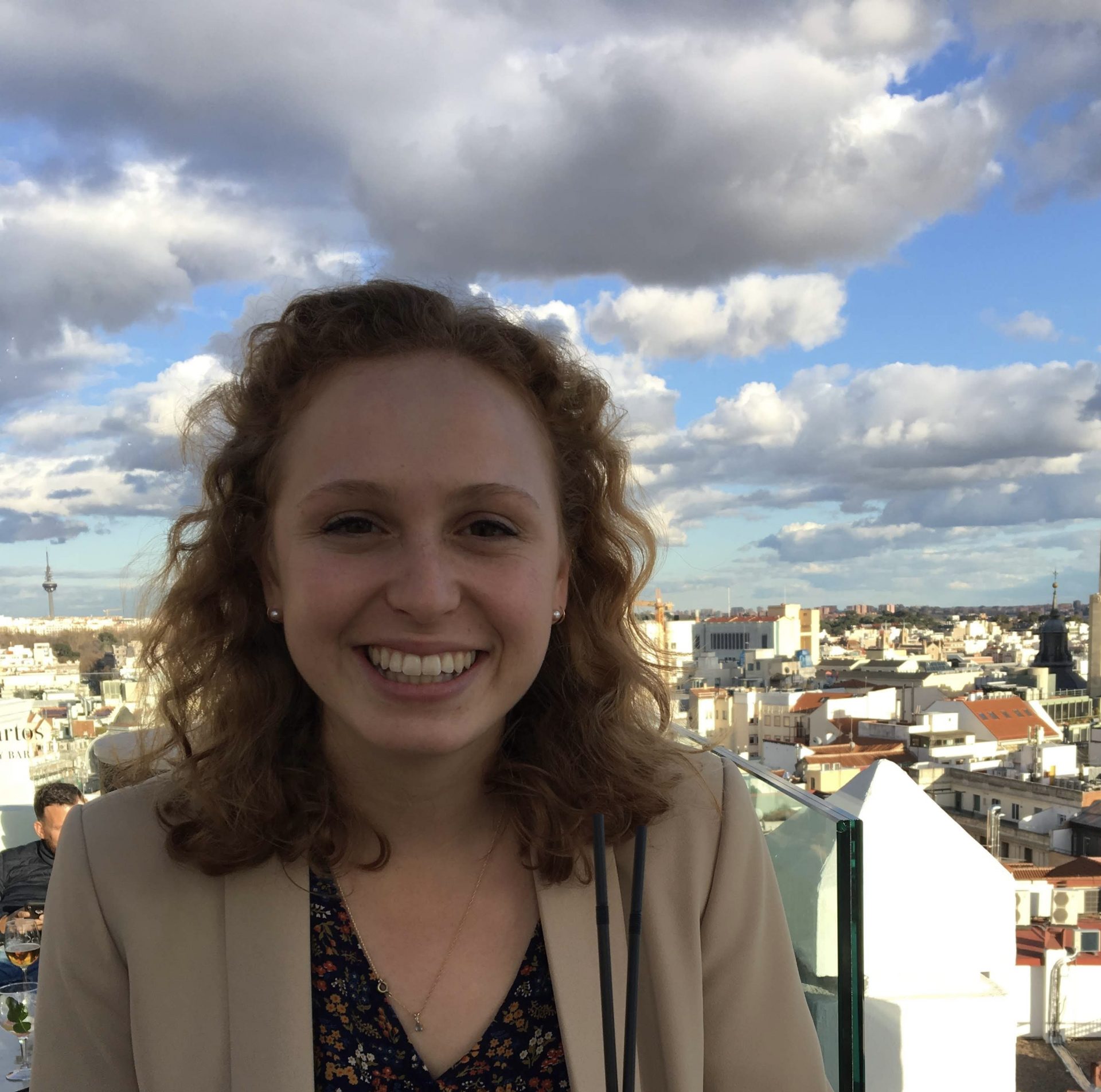 Christine Langston from Palo Alto, CA graduated with her bachelor's degree in Civil and Environmental Engineering from MIT in 2019. She followed the systems core track of the degree which explores how to improve our transportation and infrastructure systems through analysis of big data and system modeling.
What is your current job?
I'm a Data Implementation Engineer at Tolemi, a government technology company in Boston. I work with people in city governments, generally program directors in Housing and Community development or Department of Neighborhood development etc. to help them answer housing related questions. Usually city employees are looking at their community and asking questions about rental oversight, neighborhood demographics, vacant housing, foreclosures, or affordable housing, which help them shape policies or initiatives. I work with these employees to figure out their goals and objectives and then meet with IT or GIS experts to get the data they need by integrating and automating data transfers from city databases or other third party data systems.
How did you become interested in this field?
I've always been interested in how cities are changing and how cities are planned and built. This started by observing my community while growing up in the San Francisco Bay Area. Growing population and uneven economic prosperity created hugely different experiences and quality of life depending on where you lived. Water scarcity from the droughts, long commutes from traffic, unaffordable housing, and lack of urban open space were all problems I was introduced to and came into MIT thinking about.
At MIT, I chose the systems track in CEE because I saw this department as sustainability focused and the professors were thinking about these large themes.
I studied a combination of computer science and data science outside of Course 1 so that I had the skills to analyze the situations and answer questions quantitatively. In my career, I want to use the data driven approach to find solutions to these larger built environment questions (currently housing at my job).
Looking back, how did MIT or CEE prepare you for your career?
MIT and CEE prepared me in many ways! I look back at my senior capstone and we tried to answer questions about transportation with limited data availability. I do that all the time – I try to figure out what data we need to answer questions for our customers. That research also introduced me to Open Data Portals, which many cities have (where people can go and access and download data about the city for free) and I work with those on a day to day basis. In general, the engineering degree from CEE taught me how to take real world problems, and apply mathematical models to them. I've learned to translate technical solutions and problem solve. I can think of projects from two classes I took sophomore year: 1.041 and 1.020 transportation and water ecosystem management introduced the idea that you have a lot of different information sources and complex systems. I do that in my job today.
What motivates you every day in your work?
I work with communities across the U.S. and I love learning about what is going on in each of them and the impact our product and work has. Because we work with so many cities, I like to learn what is working in one and not the other. I know every city has a different history and context so there is not a one solution fits all. I find the complexity fascinating.
I'm excited to make other people's lives easier and get people the information they need to make policy decisions.
What was your fondest memory from your time in CEE?
When I was a part of CEESA, we threw frozen yogurt study breaks during finals and also sponsored lunches with faculty. I remember both fondly because I really enjoyed the people in my major and found them supportive. I also enjoyed hearing from different professors in CEE because they are working on such a breadth of research topics from algae to historic building materials.
Did any professor or activity (course, fieldwork, internship, etc.) inspire you during your time at MIT CEE? What was the impact?
Yes so many! My UROP adviser guided me to follow the opportunity and topics I'm most excited about, which has led me to try out transportation, energy, and now housing. She also inspired me that there's a creative way to model anything with data, which I learned while working on transportation research with her.
I also worked in Chile one summer and worked for the city of Santiago's economic development office. There, I learned firsthand what stakeholder engagement looks like and I worked for a very savvy government employee. I think of that summer when I work with city governments in my job today.
What advice would you give younger alumni or current students who aspire to follow the same career path?
Several things:
Interdisciplinary aspirations: mixing interests is possible! Not many companies mix data science and software with city systems. I've found multiple and including my current company which I feel so lucky to have been able to mix my passions.


Ask around: Ask people in your dream position or alumni who are more advanced in their career. I've done a lot of informational chats just asking people about their jobs which helped me figure out what sounded interesting. I've talked to people who started their own company, work for advocacy groups, data managers in the public sector and that helped me understand all the options out there. I continue to do this now.


Explore and take risks to try something new!
---