ONE-MA3 – Day I: Benevenuti in Italia!
Published on:
Jun 19, 2019
Jun
19
2019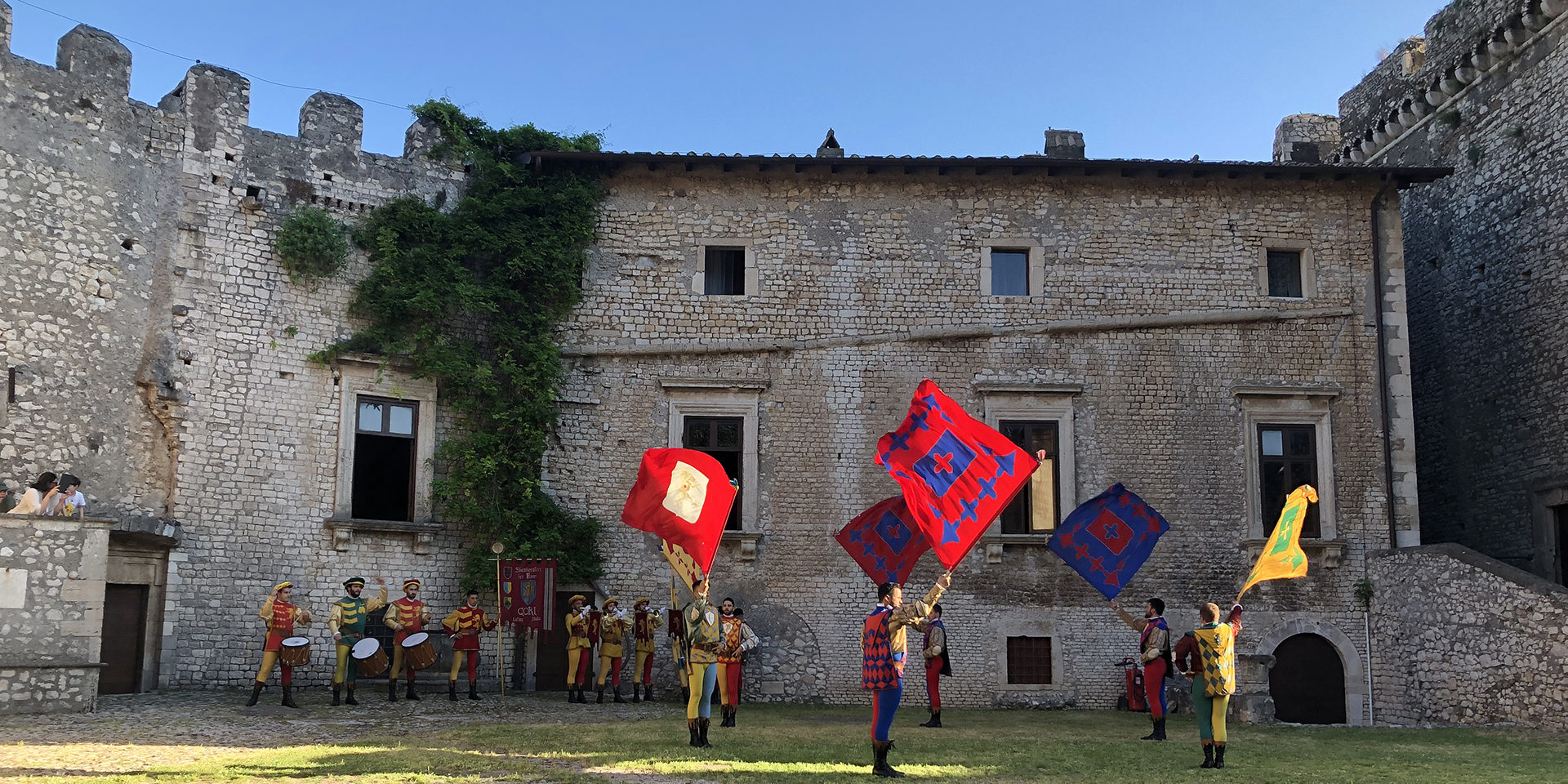 By Sophia Mittman '22
We made it! Today was the first day of our ONE-MA3 adventure in Italy where about fifteen of us budding MIT engineers will learn from the masterful and ancient techniques of Roman engineering. After meeting at the Termini station in Rome, we hopped on a train to Latina (south from Rome) and immediately started to see examples of this Roman engineering in the timeless aqueducts that we passed by on our drive. After making the trek to the quaint village of Sermoneta, we began to witness even more Roman engineering in the medieval Castello Caetani, which will be our incredible home for the next twelve days—we're actually living in "a castle on a hill," like the Ed Sheeran song.
Walking to Castello Caetani in Sermoneta, Italy
This castle legitimately has two functioning drawbridges and tunnels within its thick walls. I was running through the tunnels and up stone staircases and the only thing that would have made it better was if I was wearing a fancy medieval dress. Speaking of which, after the ONE-MA3 opening ceremony, we were immersed in the medieval atmosphere and were pleasantly surprised by a performance of horns, drums, and spinning flags (it looked like color guard) by a group of men wearing medieval costumes. At first, we thought they were doing a small skit, but then it turned into an entire show!
Opening Ceremony with Medieval Flag Show
The flag show was followed by our first home-cooked Italian meal from a table that was covered with dishes of foods that most of us had never seen or eaten before, such as baked onions, chicken and potato salad, squash blossoms, frittata, grilled zucchini and eggplant, and most importantly, mozzarella cheese from Lazio, the best place in the world to find it. After the feast, some of us stayed and sat in front of one of the giant medieval windows in the dining room, where we enjoyed the summer sunset casting a golden shadow from the castle onto the mountains in the background, with a full moon coming up over the ridge, an island in view along the coast of Italy, and hundreds of swallows constantly zipping two feet in front of the window. It seemed like a classic scene you would see in a movie.
To conclude the day, some of us went out into Sermoneta to find gelato (which was a quick, delicious and cheap success!) and returned to a celebration of Professor Admir's birthday with a toast of champagne and a giant Italian fruit cake. Delicious food, friendly faces, exciting places…a perfect way to start off ONE-MA3!
---