IAP 2018: Cronuts, cappuccinos, and carbon emissions
Published on:
Jan 29, 2018
Jan
29
2018

By Amy Vogel '20
New York City has a bunch of so-called "peakers," power plants that are designed for use only in dire circumstances. Typically, peakers are only powered on during the hottest days of the year, or if some other plant were to break down. Because they are not used very often, peakers are built pretty cheaply, the trade-off being that they are relatively expensive to operate, and emit more carbon than a "base-load" power plant.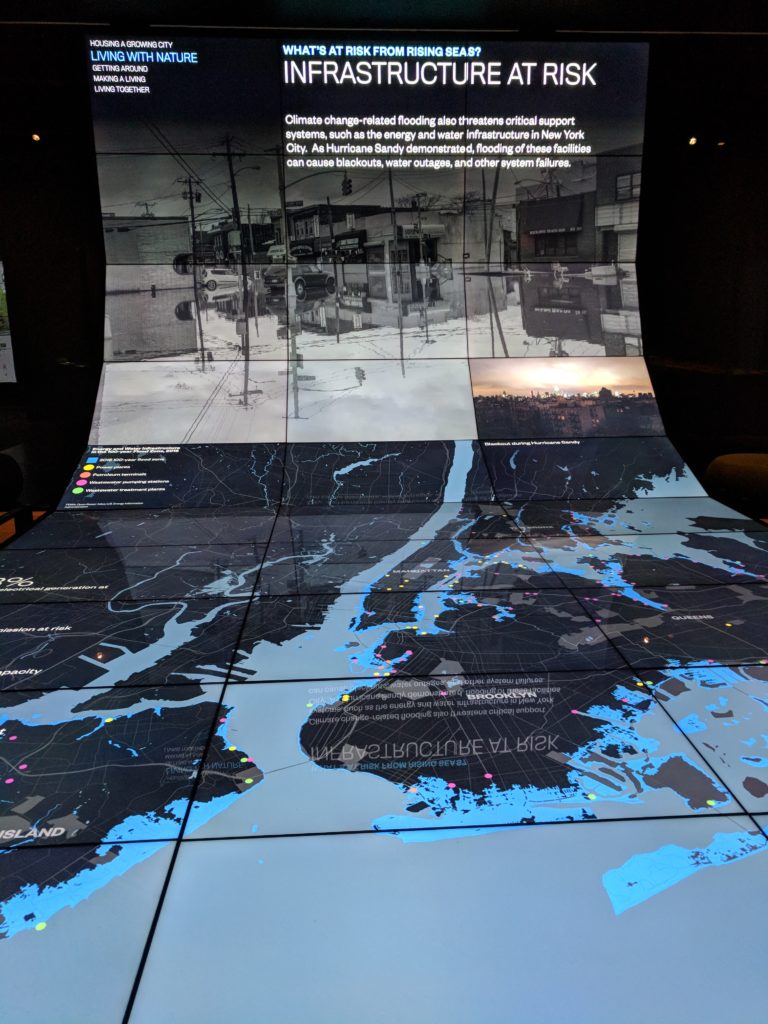 A map of NYC's energy infrastructure in the Future City Lab at the Museum of the City of New York
Peakers are the grid's equivalent of a 5-hour Energy or espresso shot; nobody likes how it tastes, nobody wants to pay for it, but sometimes during finals week you just need that energy boost. Of course the alternative to the caffeine shot would just be getting the proper amount of sleep (i.e. conserving your energy), but MIT students, much like the City that Never Sleeps, are always on-the-go, either working hard or having fun (and possibly both).
So far I've been here for three weeks, and I've had the coffee to prove it! (I've been trying out all the local places; ask me if you want a recommendation!) But I need the energy to get through the busy days, because each day has brought its own adventure.
On a typical weekday, I get to work at Terreform at 10am, and I'm there until 6:30pm. I might go the New York Sports Club down the street before work, and for lunch I'll either explore the neighborhood or bring my own. After work, my roommate, Haley Abramson (Course 6-7, 2019) and I always have something planned.
NYC skyline from Central Park
On our first day of work, we went to a comedy show at the Upright Citizens Brigade, which was awesome. The next day, we went to the Meatpacking District to Samsung 837, essentially a shrine to Samsung's VR (and other) innovations, where they let you try everything for yourself.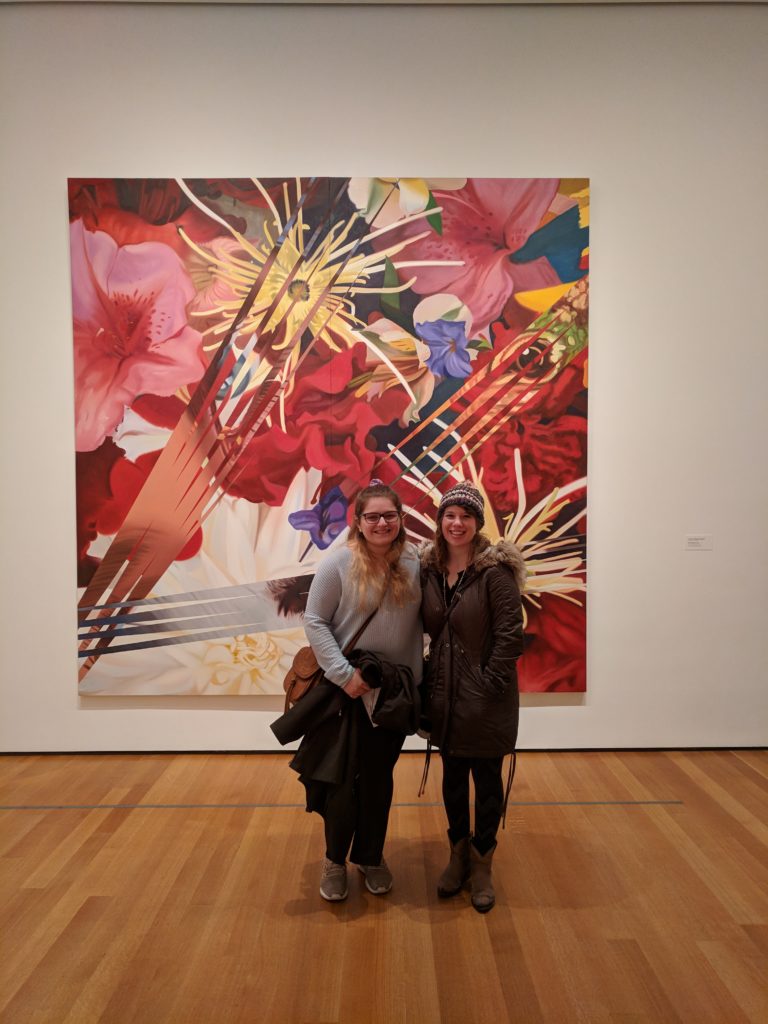 Haley and I at MoMA
Some other highlights have been the Whitney and MoMA museums, eating a cronut at Dominique Ansel Bakery, enjoying a classy dinner at the Boucherie during NYC Restaurant Week, visiting the Transit Museum in Brooklyn, and getting free hot chocolates from Breads because we were there while they were closing. This last week, we have even more planned to celebrate the end of our trip – I'll keep you updated!
Pear chamomile cronuts from Dominique Ansel Bakery
To return to this idea of "peakers" though, I think it poses an interesting conundrum. The power plants are cheap to build but inefficient and polluting to operate. But if they were not operating on the hottest days of the year, New Yorkers would be at a loss for power. So do we continue as we are, do we somehow improve the power plants (which might have a cost of its own), or do we adjust our habits to avoid needing the peakers at all? If you're a coffee drinker like I am, I think you'll understand this dilemma on a personal level as well.
---