IAP 2018: Highlights of my Externship
Published on:
Feb 08, 2018
Feb
08
2018

By Amy Vogel '20
This past month has been absolutely amazing. Last Friday was the last day of my externship at Terreform, so I thought I would highlight my top five experiences at the externship.
5) Finishing my contribution
There is almost no better feeling than completing a long-term project. After four weeks of research, overlapping with two weeks of writing, finishing that last sentence felt amazing. I ended up writing fifteen pages on the history of energy in New York City; this will be used as the introduction to the history chapter in the book that TerreformUR (Urban Research) will eventually publish on the project.

4) Book launch party
Urban Research, the publishing arm of Terreform, publishes urban design-related books from outside of Terreform as well. On my second week, the office threw a book launch party for their latest publication, Downward Spiral: El Helicoide's Descent from Mall to Prison. It was really cool to learn about what goes into publishing a book, and to meet other people at the party who are also affiliated with Terreform, and/or interested in urban design. The food was delicious, too!
3) Meeting Joe Cunningham
One book that was particularly helpful for my research was New York Power. After I discovered this book, I had reached out to the author, Joe Cunningham, to see if he was around to meet with me. Luckily, it worked out in our schedules for him to come to the office on my second-to-last day! His book goes into great detail about the development of New York's electrical grid. In person, Mr. Cunningham is equally knowledgeable and enthusiastic about the topic, so it was great to meet him and talk to him about my research.
2) Exploring the Transit Museum archives
First of all, the Transit Museum in and of itself is amazingly cool. I went to Brooklyn to visit it during my third weekend, and it was well worth my time. The museum goes through the entire history of New York's subway system (and some bus history as well). It's located inside an old subway station, so the tracks are packed with old subway cars which you can even go in and explore for yourself.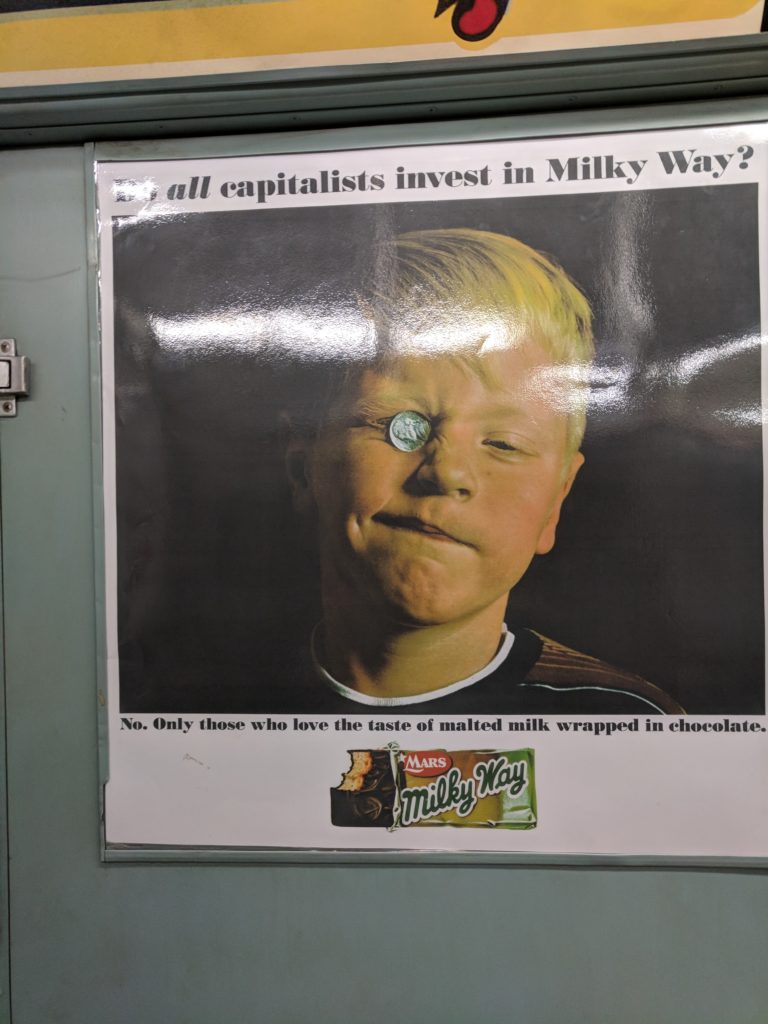 Old subway advertisement (as seen in an old subway car at the Transit Museum)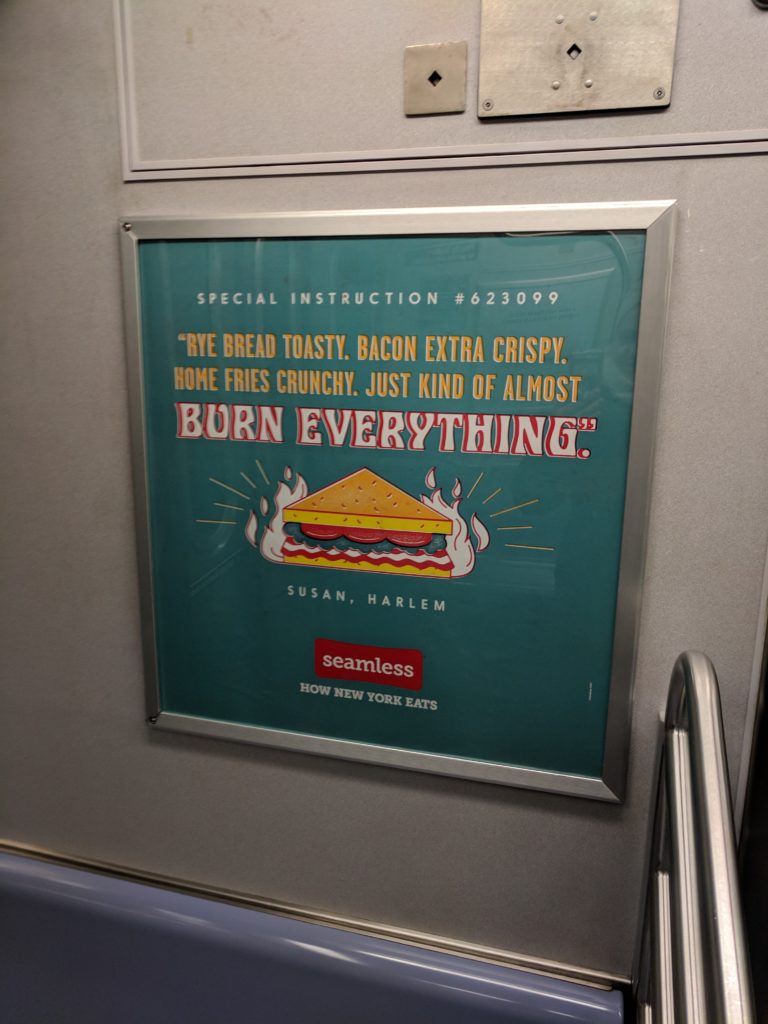 Current subway advertisement
So on the Monday of my last week, I got to go "behind-the-scenes" at the Transit Museum. I visited the Museum archives, and got to look through old books, journals, documents, and photos all related to how the subways were powered. After learning about things such as power plant purchases and company consolidations, it was awesome to see the primary sources that documented these events, as well as some papers written by the engineers I had read so much about.
Transit Museum archives
1) Going away party
On my last day of work, the office put together a going away party for me. It was a lot of fun to celebrate finishing my project, and of course the fact that it was Friday! Everybody signed a copy of Downward Spiral for me, and I am excited to read it, and to have a "souvenir" from Terreform!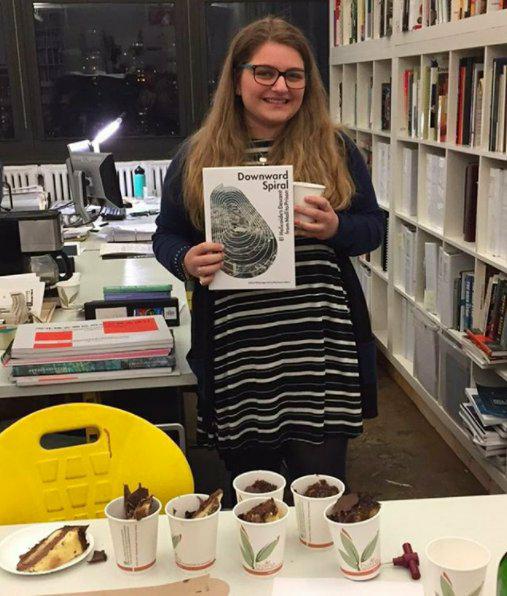 I am grateful to Michael Sorkin, an MIT alum, for hosting me at his company, Andrea Johnson for supporting me with my project, and everybody else at Terreform for welcoming me this past month.
I am leaving for Israel at the end of the month. I'll be working at a transportation lab at the Technion, and I am so excited to meet new people and learn new skills at another internship. Here's to the next adventure!
Amy Vogel spent IAP 2018 doing an externship with Terreform, a small urban design/research firm in the West Village. Terreform is currently working on a project called "New York City (Steady) State," a multi-volume thought experiment on what would it take for NYC to be completely self-sufficient. Amy worked on the energy volume.
---