ONE-MA3 – Day VII: Creating our own frescoes!
Published on:
Jun 23, 2019
Jun
23
2019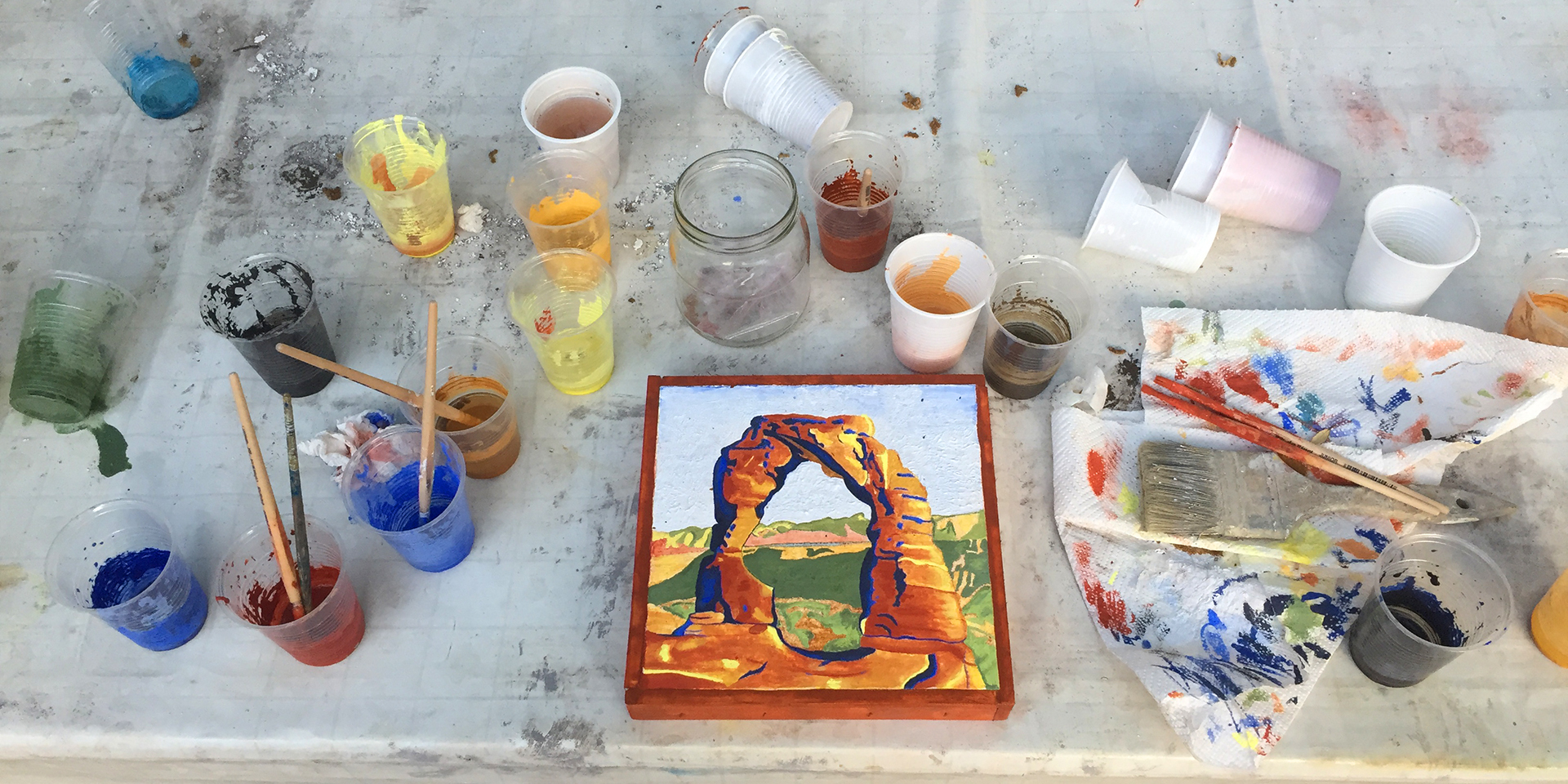 By Sophia Mittman '22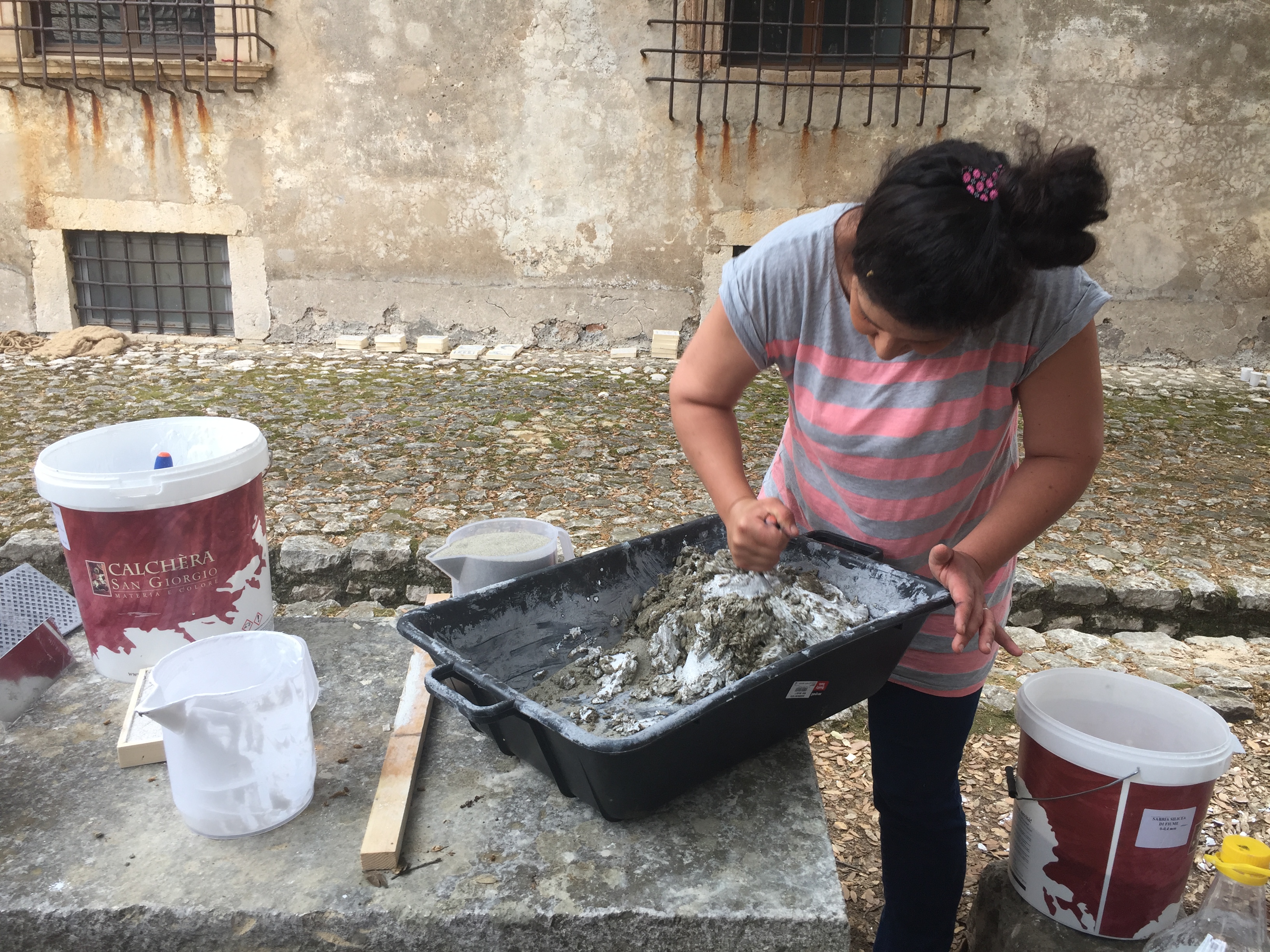 Mixing the mortar for our frescoes
Today we woke up to our first rainy day in Italy, although the clouds cleared up by the time we set up tables outside to try our hands at making frescoes! Beforehand, we learned all about the production and use of various types of ancient pigments in a lecture that reminded me of my high school art history class with the addition of science. We learned about pigments, binders, diluents, the history of paintings, layers of a fresco, and even got to handle both natural and artificial pigments ourselves. I was amazed at the wide range of colors that the natural pigments are able to provide and how vibrant all of the colors are!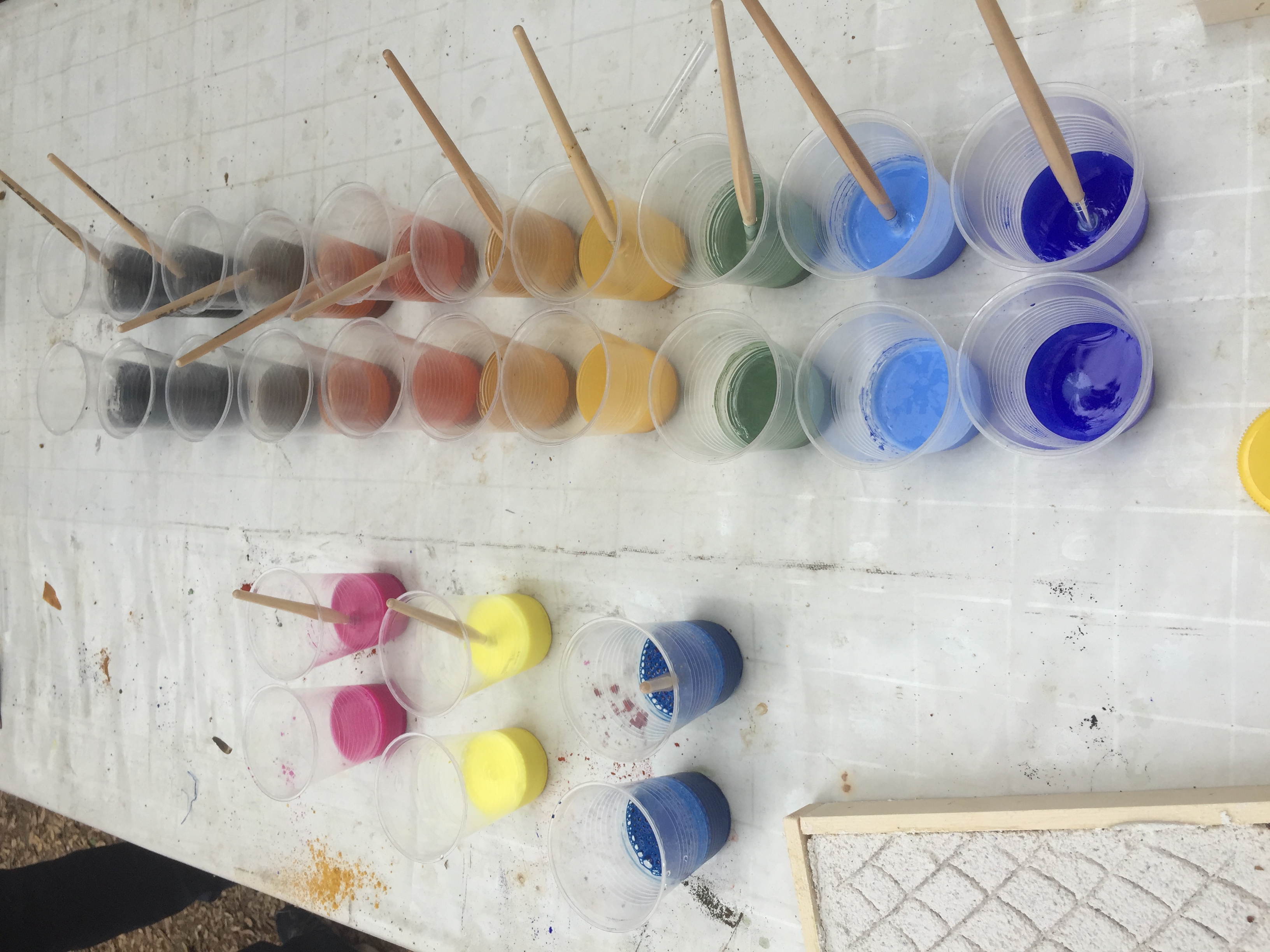 Fresco Pigments turned into paints!
After the lecture, we were practically masters of fresco-making (haha not really, but still it was fun to pretend to be Michaelangelo). Each of us painted our own fresco using the ground-up pigments and a small wooden frame filled and smoothed perfectly to the brim with mortar. As for me, I lost track of time from 10 am until 8:15 pm (with one water break and lunch break in between) working on mine, a fresco of Delicate Arch from Arches National Park in Utah. It was a gorgeous day to be painting a fresco in Italy, and the longer I sat working on it, the more and more I became amazed at the talent and patience that artists must have had back in the Renaissance. Soon we'll be visiting the Vatican and the Sistine Chapel to see some of those frescoes for ourselves!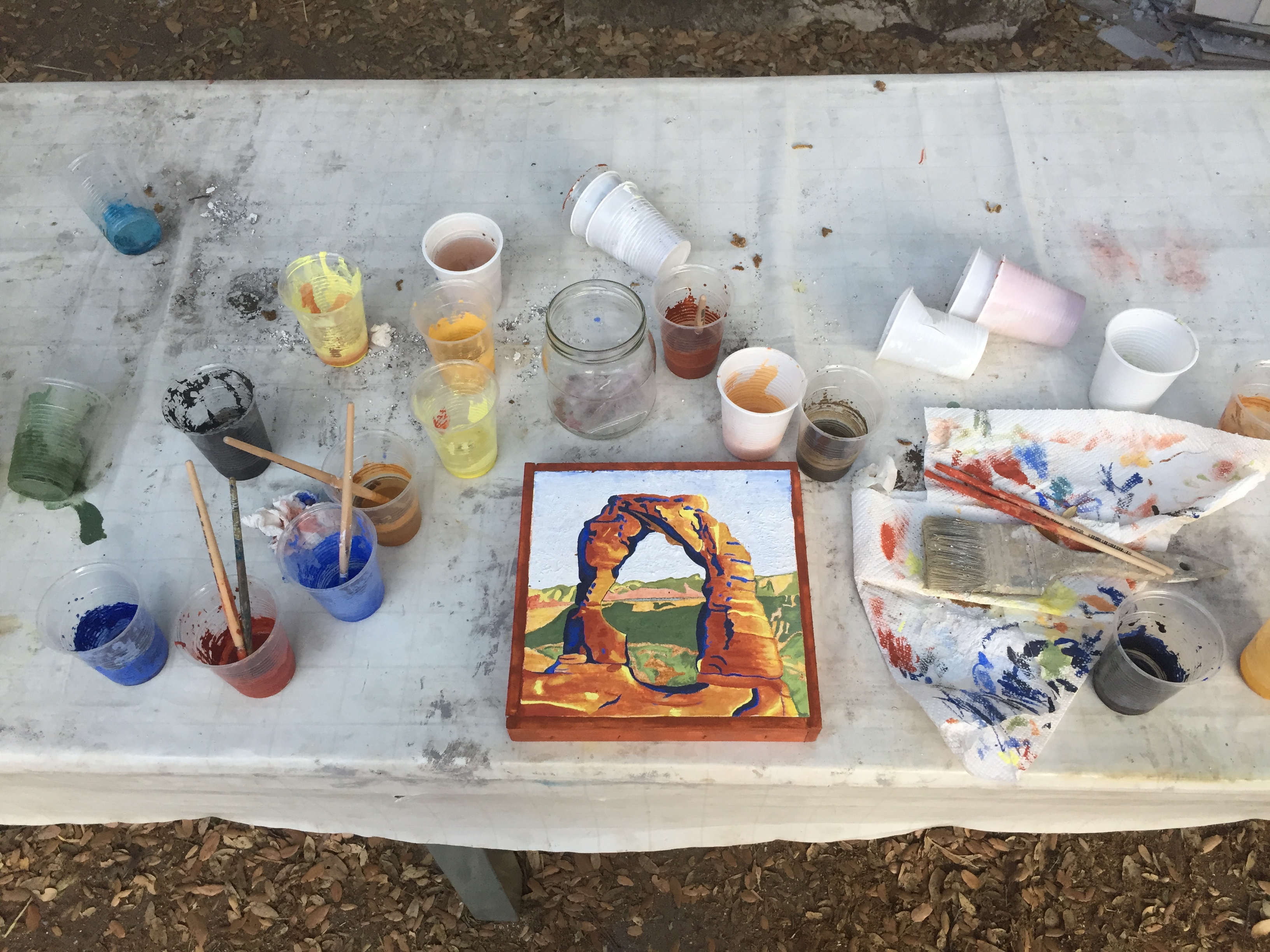 Fresco of Delicate Arch
To end the day, we made one huge gelato outing with over twenty people and practiced some basic Italian vocabulary and phrases. Last night, we learned our basic numbers in Italian while playing a volleyball game, but tonight, we had an official lesson by one of our TAs, Janille Maragh, in the treasured WiFi room (one of the only spots in the castle with WiFi). Now, all we need is more practice and we'll be fluent in Italian in no time! …okay, maybe not in the two weeks we have left, but at least we'll know enough to most importantly, be able to order gelato!
---