TREX 2019 – Preparing for Hawaii
Published on:
Jan 11, 2019
Jan
11
2019

By Viban Gonzales '20
I'm Viban Gonzales, a junior in course 1 taking 1.091: Traveling Research Environmental Experience, or TREX. Next week, we are going to the big island of Hawaii to do fieldwork and research on meteorology, atmospheric composition, and the effect of the 2018 eruption on plant life.
The first week of IAP, we prepared for the trip in a classroom on campus. On Monday, Professor Jesse Kroll started class with an introduction to the course: the background, purpose, assignments, itinerary, responsibilities, and research topics. Then, Professor Dave Des Marais gave us an introduction to how plants work and how volcanic smog (aka "vog") affects plant physiology. After, we had a break to eat lunch from Bertucci's. The students took this time as an opportunity to chat and get to know each other. In the afternoon, Ben Crawford, one of our TAs, Skyped in from Hawaii to give us a lecture on vog. Kevin Nihill, another TA, gave us an introduction to aerosols.
Tuesday was a shorter day. Allison and Taylor from the CEE Communications team presented to us about opportunities to share our experiences online and on social media. TA Abigail Koss gave us a lecture over Skype from New Mexico on atmospheric sampling methods and the boundary layer. Then the class discussed two research papers: Mechanisms Linking Drought, Hydraulics, Carbon Metabolism, and Vegetation Mortality by Nathan G. McDowell, and Characterization of a Quadrotor Unmanned Aircraft System for Aerosol-Particle-Concentration Measurements by James M. Brady et. al.
On Wednesday, we presented our research on Hawaii to the class. In teams of two, we talked about the geography, volcanoes, climate and meteorology of Hawaii, as well as its wildlife, human history, demographics, culture, economy, the rapid Ohia death, and the lower Puna Eruption of 2018.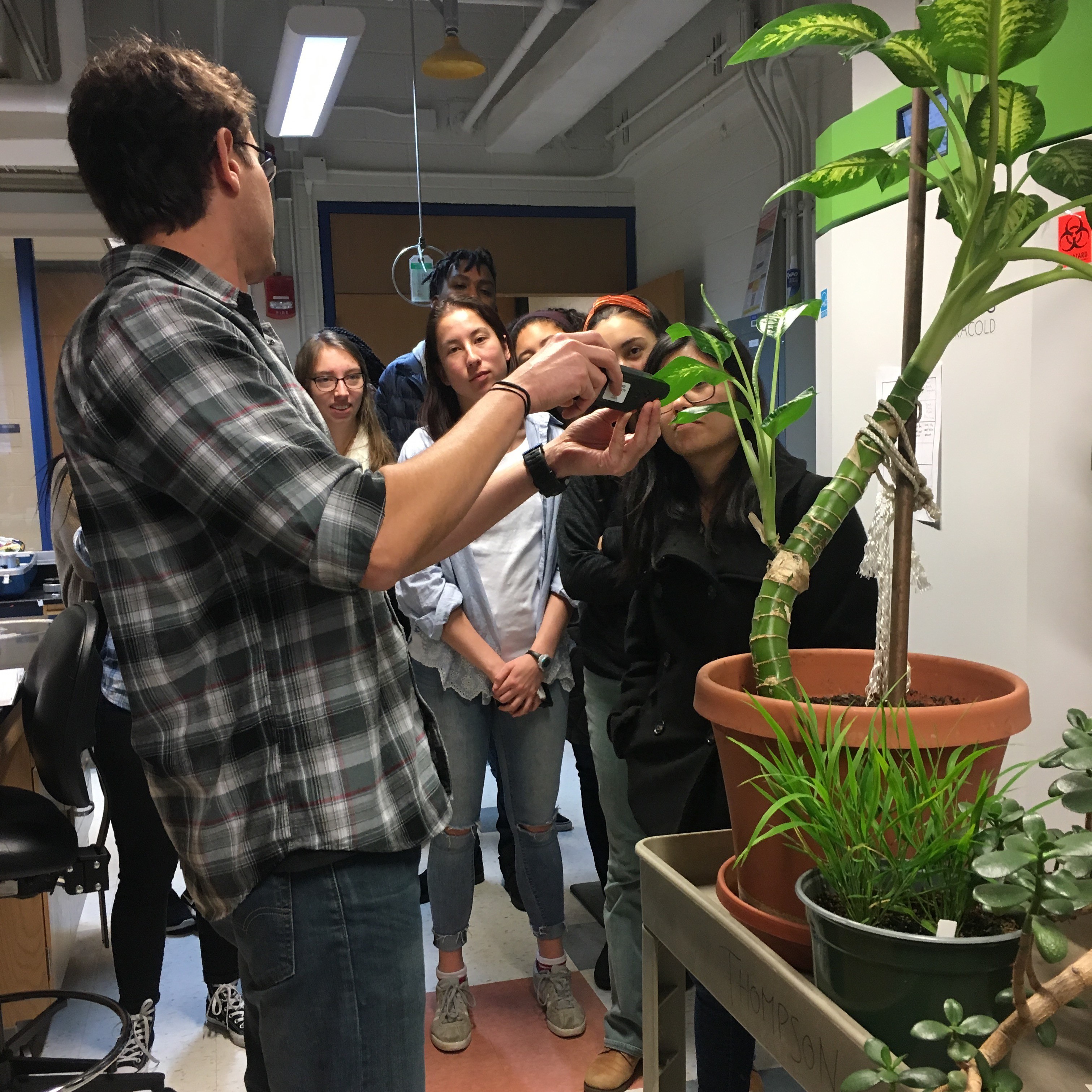 TA Caio Guilherme Pereira giving a lecture on SO2 and plant reactions and different instruments used for research.
We spent Thursday morning assembling the meteorological sensor boxes that we will be placing around the island. We had Thai food for lunch and then went outside to test the box and meteorological equipment. Afterwards, we looked at the data logs and interpreted it to make sure that everything was working smoothly.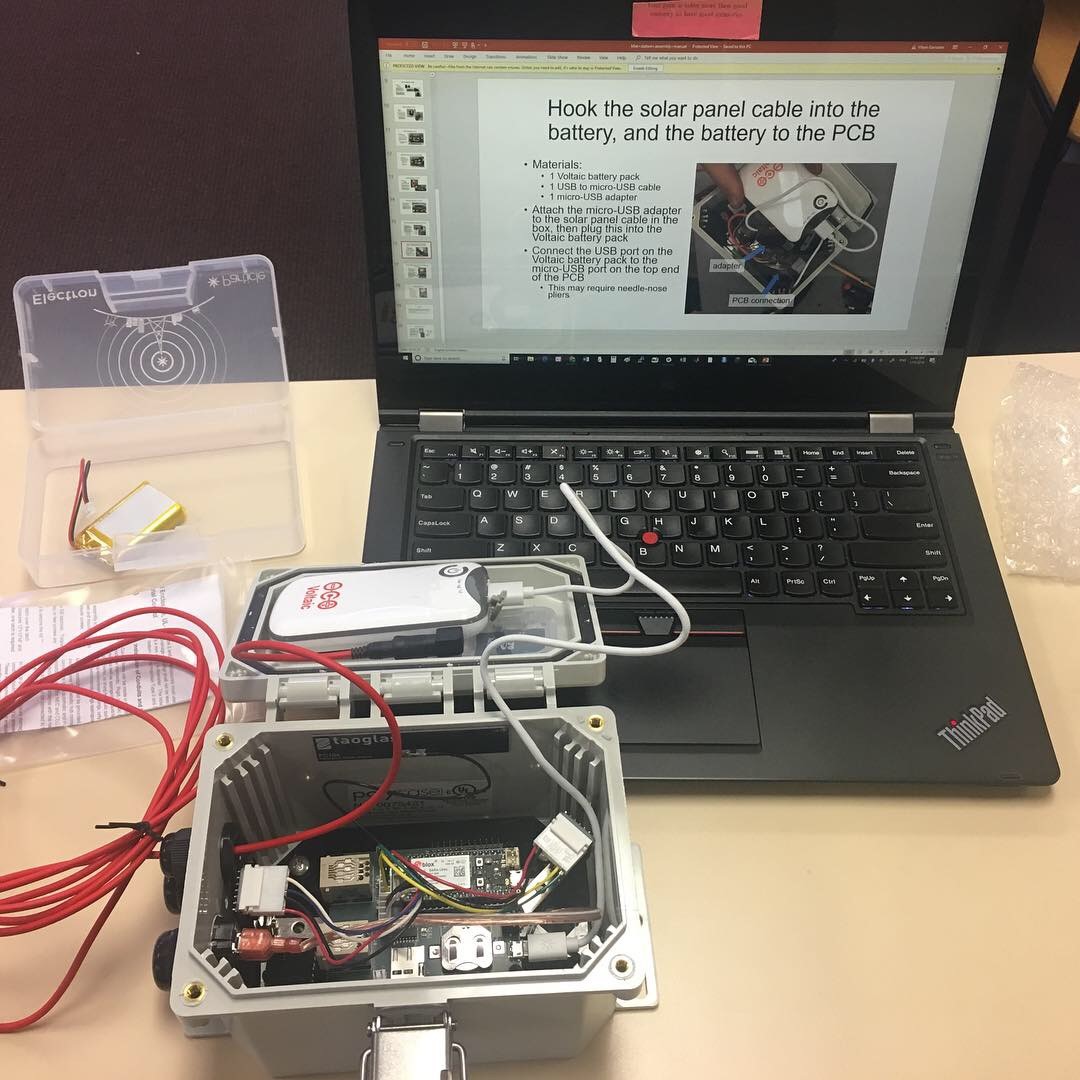 Assembling the meteorological sensor boxes that we will be placing around the island
On Friday, we had our last presentation about Hawaii. We learned about the two peaks of Mauna Loa and Mauna Kea volcanoes. Professor Jesse Kroll ended the class with a recap of the travel logistics.
Tomorrow, we fly to Hawaii!
---