TREX 2019 Day 1: Setup and Exploration
Published on:
Jan 14, 2019
Jan
14
2019
By Rayna Higuchi '20
Today was the first full day that the TREX group spent in Hawaii. The morning was used for setup, with different groups going to stores, setting up drones and sensors, and buying food for the week. In the days following, we will use the sensors to take meteorological measurements around the island.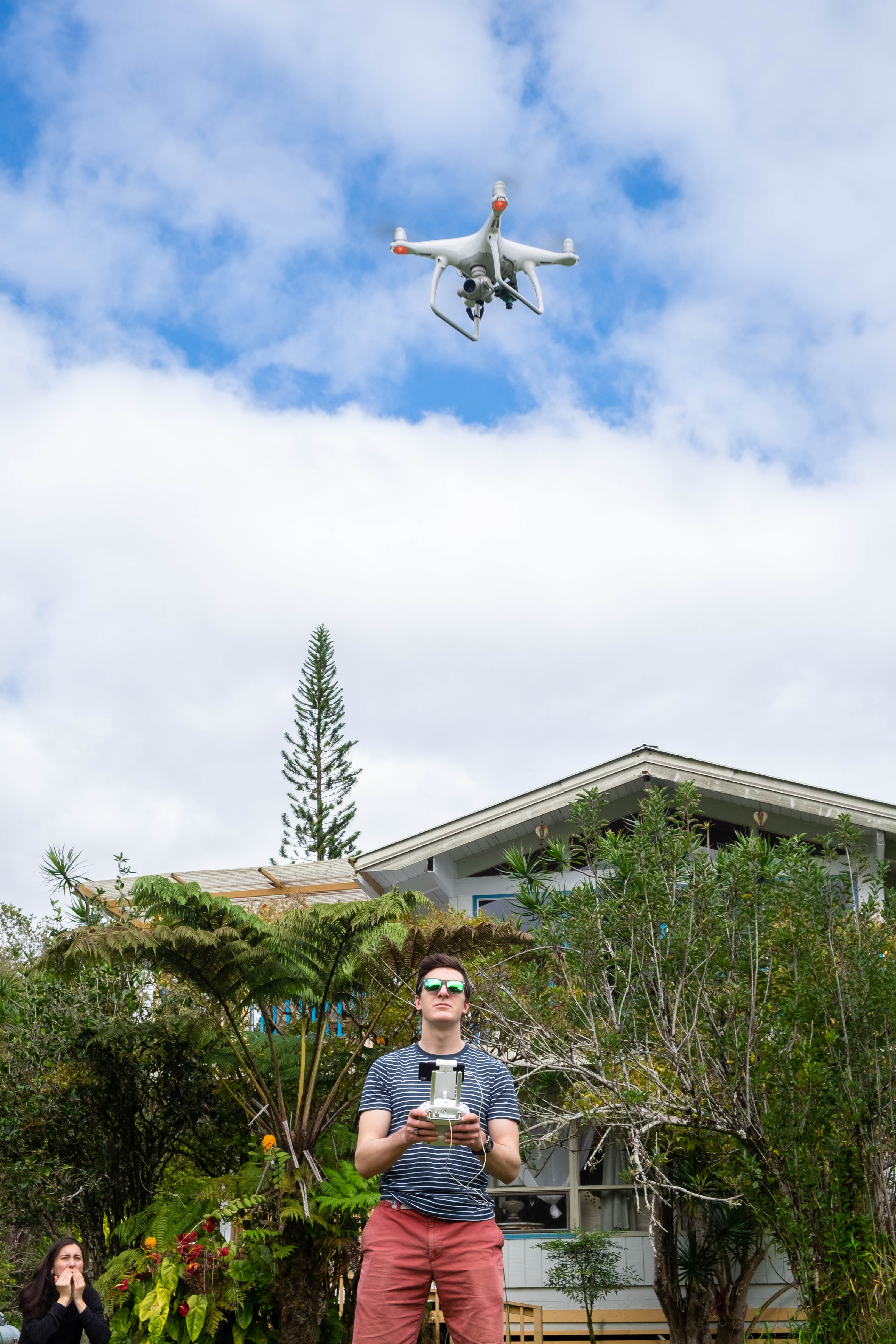 Stephen Duncan calibrates the drones with their new sensor payloads while Danielle Espinosa looks on in astonishment and awe. [Photo by Sierra Rosenzweig '20]
In the afternoon, we went for a brief hike, and wandered around a large crater formed by volcanic activity. Steam from rainwater encountering hot rocks drifted up from under the screen of plants to create plumes across the landscape. Down closer to the crater, which has changed drastically in shape from last year due to lava pools forming and draining, we noticed a large cloud of unidentified blue gas.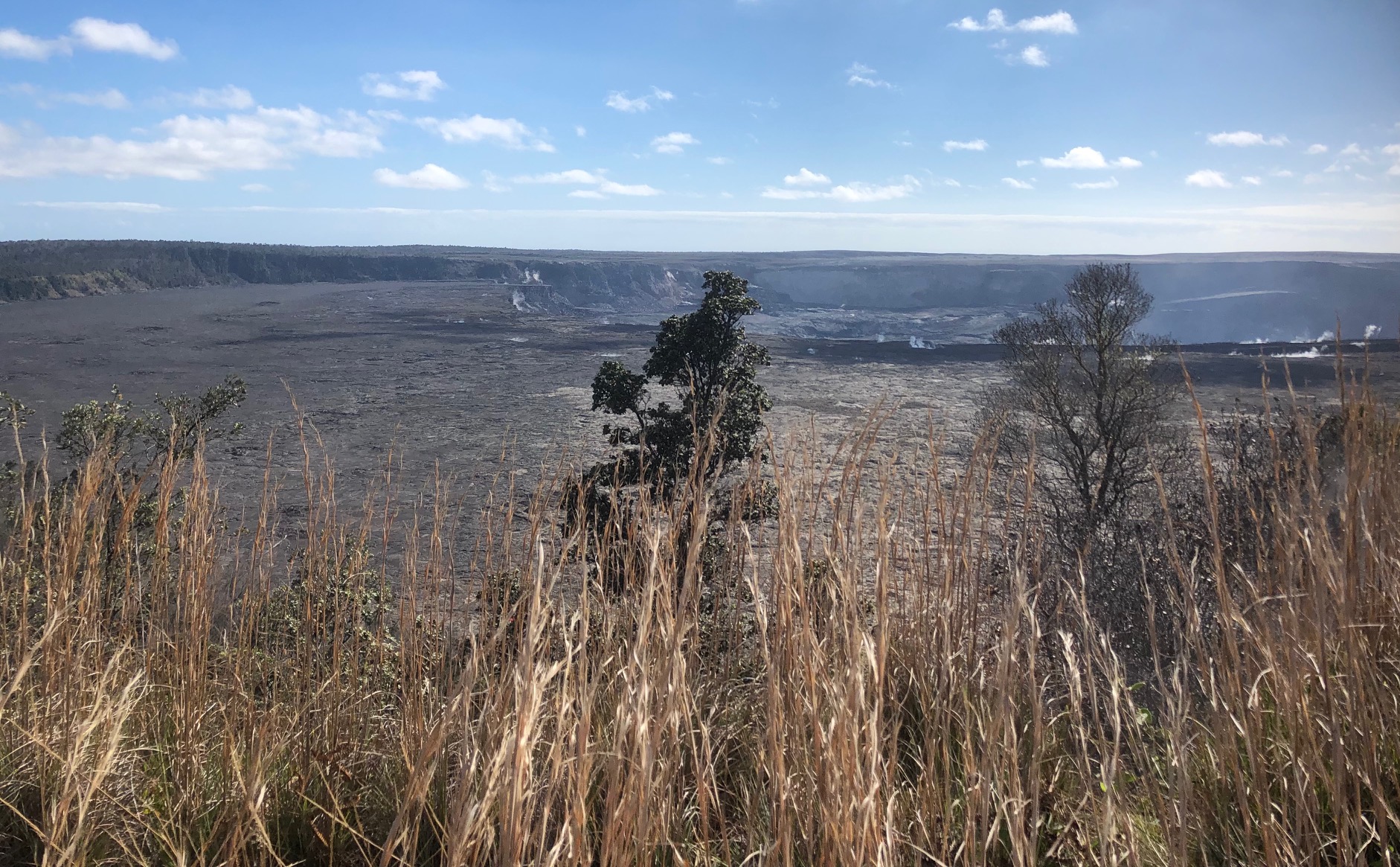 Overlooking the volcanic crater, you can see several plumes of steam around the edge of the first drop off, as well as a faint haze in the middle-upper right from the blue gas. [Photo by Sierra Rosenzweig '20]
We also had the opportunity to take several photos of plant species around the island and are working to identify them with a guide to native and nonnative flora of Hawaii. We suspect the flower below to be some species of ginger.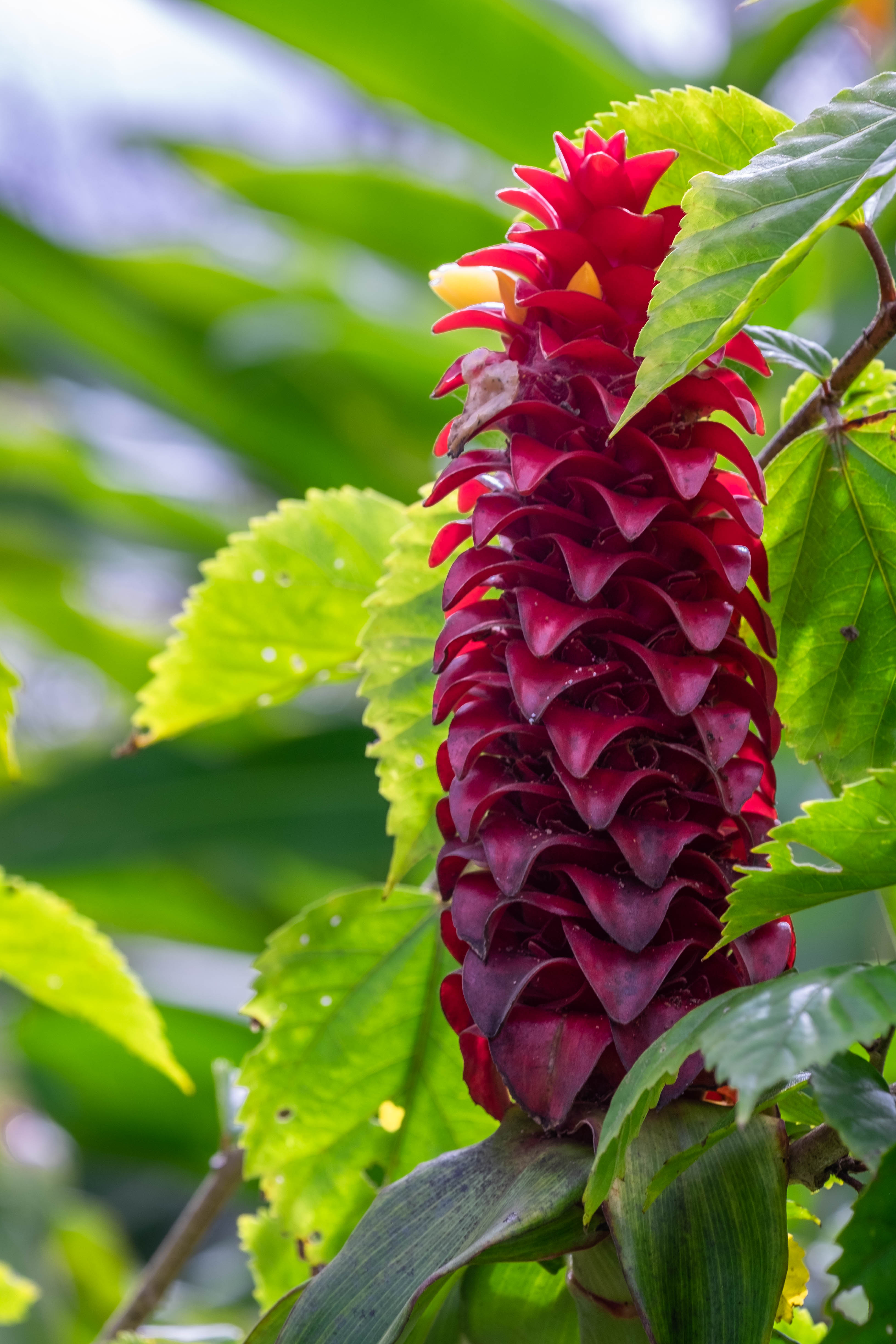 A plant we encountered while calibrating the drones. [Photo by Sierra Rosenzweig '20]
---