Published on:
May 24, 2021
May
24
2021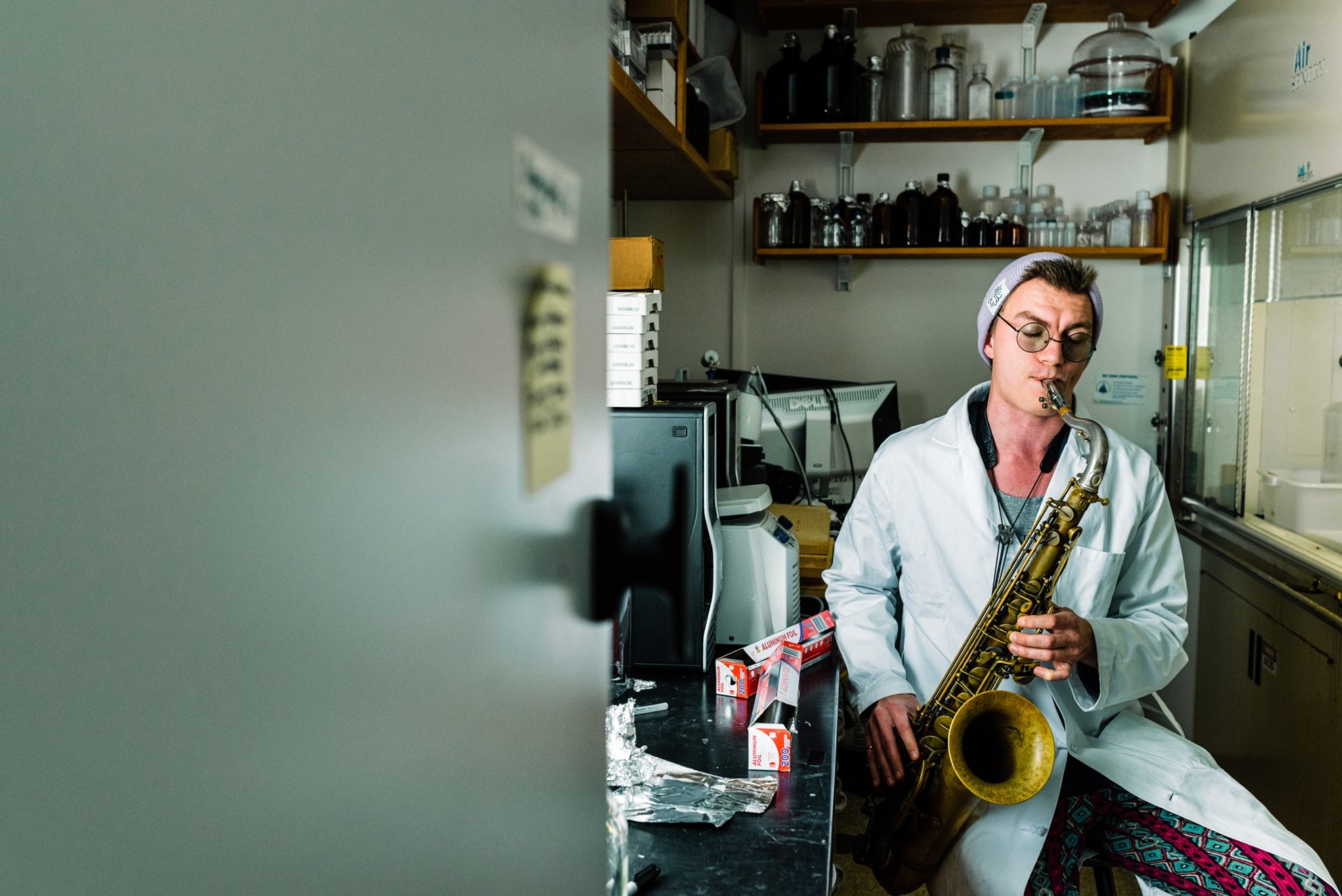 MIT-WHOI Joint Program student turns ocean data into tunes
When you think of the sounds of the ocean, you might think of waves pounding on the shore or the call of a humpback whale. But can the ocean create music?
In a sense, it can. Noah Germolus, a third-year MIT-WHOI Joint Program chemical oceanography student, converts chemical data he's gathered in the ocean into musical notes he plays on his tenor sax. His original compositions are not only interesting to the ear, but offer a unique window into the chemical makeup of different areas of the ocean.
The idea grew out of Synergy II, a volunteer-based program aimed at conveying ocean science through artistic expression. For the program, Germolus paired up with a former museum director and contemporary artist, Heather Stivison. They are working together on a four-painting exhibit that Germolus describes as "expressively representative" of ocean chemistry.
"Working with Heather got me looking at art a bit differently," he says. "But I'm not a visual artist, so I wanted to stimulate a different sense and turn the same data that was used to inspire the paintings into music."
Germolus is passionate about music and has played in rock bands as a saxophone player and singer since his undergrad days. He's also had a long-time fascination with chemistry, something that stems from his own realization that chemicals are essential to the life of every living cell.
"Music and chemistry complement each other, and this project is probably the only time I've tried to so explicitly connect the two things," he says. "I've tried writing lyrics about chemistry before, but believe me: they were either hopelessly obtuse or tiringly pedantic."
Read more in Oceanus Magazine on the Woods Hole Oceangraphic Institution.
Learn more about the CEE joint graduate program with WHOI
---