Global Teaching Labs: Teaching and Traveling
Published on:
Jan 20, 2019
Jan
20
2019

By Meghan Reisenauer '19
My classes so far have been great. I can't believe I am already two-thirds of the way done with my time at the school! I am teaching students from Year 2 (about 14 years old) through Year 5 (about 18 years old), so each lesson must be tailored to the students' English level and science background. I've been pleasantly surprised again by how much the students seem to know already about climate change and environmental issues – at the end of each lesson, I go over ways to prevent certain issues (for example, air pollution), and I nearly always get a question from a student asking what they can each personally do to help solve a problem that we discussed. I started to include these answers in my presentations, and the students seem to really appreciate the suggestions for ways to actively help. Of course, one of my main recommendations is to study fields like environmental engineering, to be the next generation of scientists searching for large-scale solutions!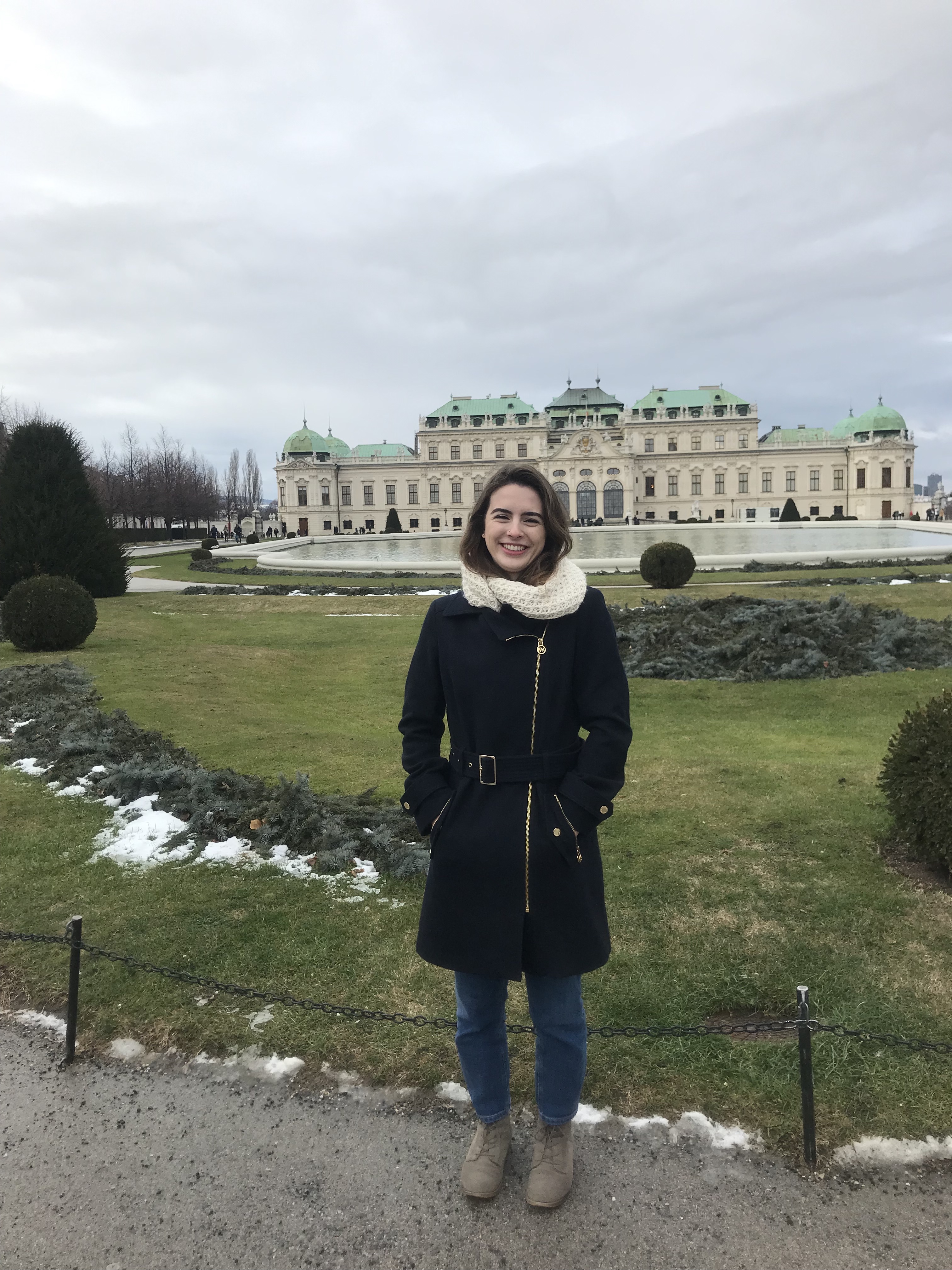 In front of Schloss Belvedere, a palace that has been converted into an art museum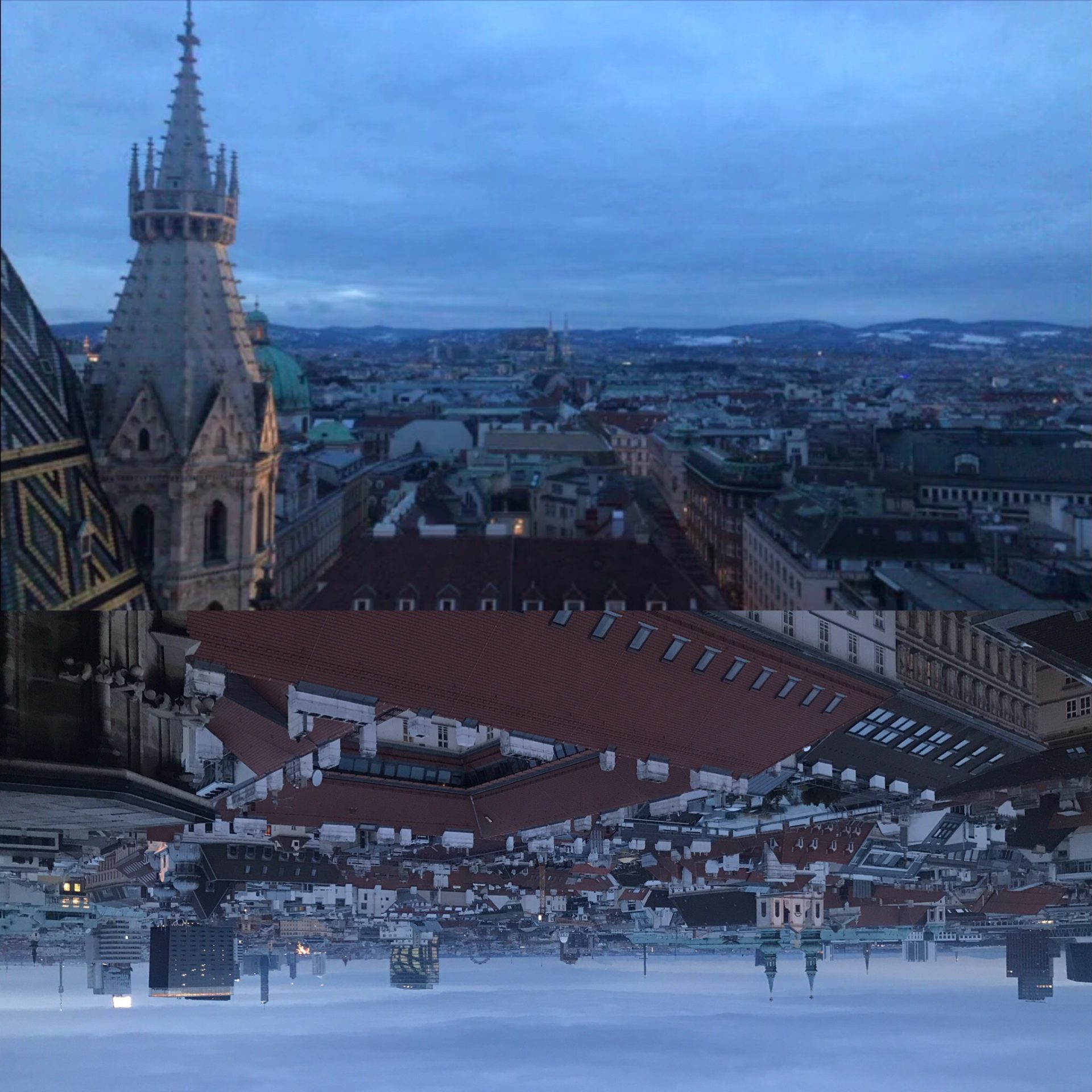 Vienna from the Stephansdom cathedral tower at dusk
I've been lucky enough to travel a bit while I'm here! Last weekend, I went to Vienna to visit a high school friend, which was convenient for me since my host city, Udine, is right next to the Italian-Austrian border! Vienna was gorgeous, with stunning architecture, palaces, art and of course, delicious strudel. I also briefly visited Trieste with my host family for dinner. Next weekend, I'll be traveling to the South of Italy for a separate program called Soroptimists, wherein I will encourage middle school girls to become women in STEM (just like me!). Stay tuned for further blogs about this experience!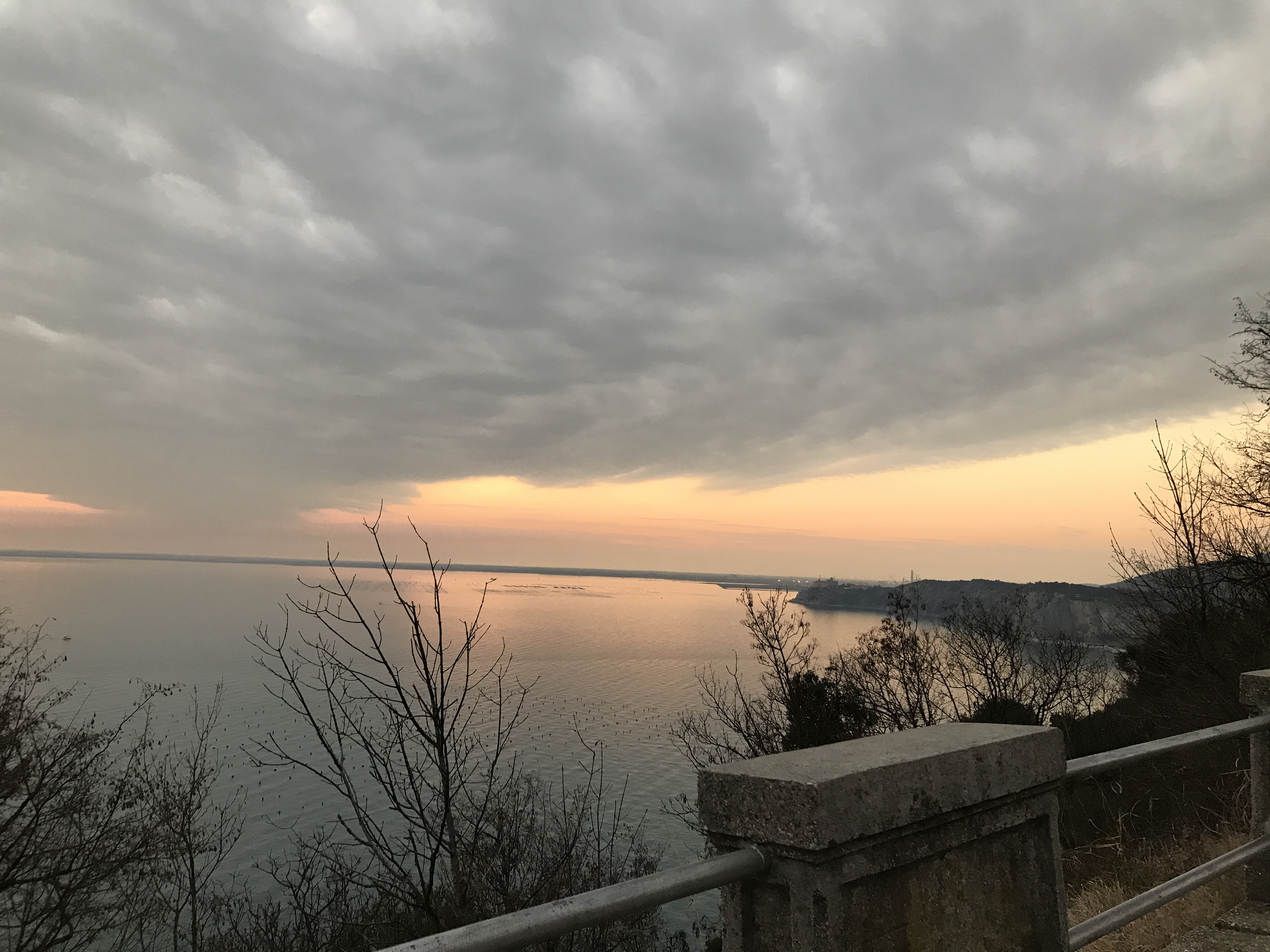 The Mediterranean seen from Trieste
---