Helena Vallicrosa: Postdoc Spotlight Pride Month
Published on:
Jun 21, 2023
Jun
21
2023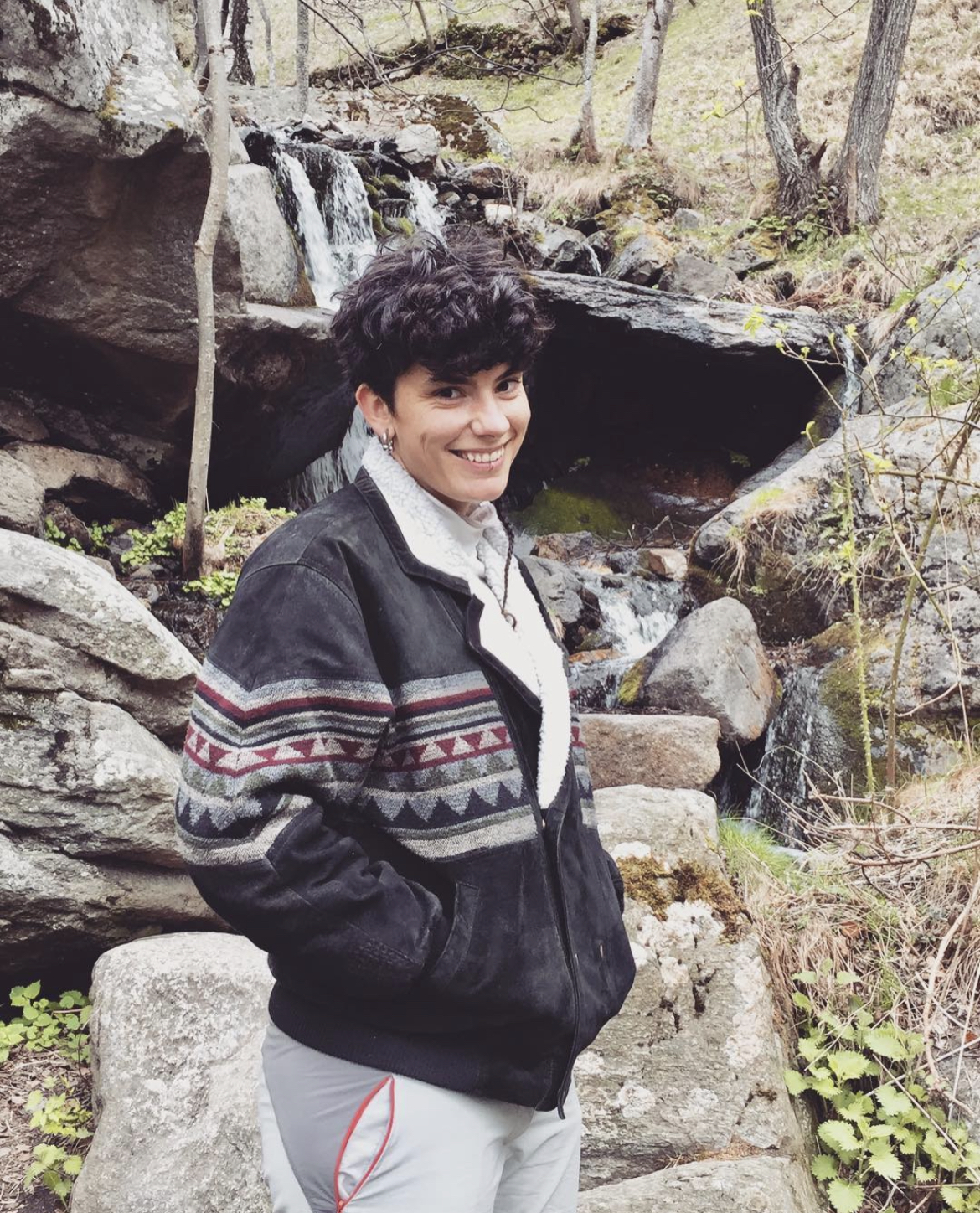 Hometown: Tordera, Barcelona (Spain)
Pronouns: She series
What does Pride month mean to you?
It is a moment to realize we have many different identities and voices! It is a way to encourage people to be whoever they are, to support each other and reflect about the challenges that still exist. It is a moment to share a lot of positive messages about what we have accomplished and take a deep breath to keep moving forward towards entire normalization. We have been doing such a great job, thank you, members and allies!
When was the moment you knew? The moment that everything sort of crystallized?
From the introspective perspective, it has always been a very natural process for me. The same way straight people don't question themselves about "the moment they knew they were heterosexual," I didn't have a hard time about it. The difficulties came when I realized I was being marginalized just for living my normal life without interfering with anybody else's. It's this fight against some parts of society that require strength and that can be draining.
Nevertheless, for most people in the LGBTQIA+ community, coming out, realizing they are a sexual or gender minority is stressful at minimum; for others, they are risking (or experience) violence, being disowned by their family, or other highly traumatic scenarios. As a result, many in the queer community are trying to push against the normalization of this question (see Slate article, for example).
How do you see more/less acceptance of LGBTQIA+ in society?
Sometimes I still notice an increase on polarization, but I feel that overall, the normalization of LGBTQIA+ community is growing. I feel there is an increasing support system and community that has been spreading from progressive environments such as academia and big cities to different social realities. So, this is great news. There are some noisy groups still wanting to spread fear and make us retreat, but my friends, this is not going to happen.
How can we build an atmosphere of inclusion, regardless of our personal or religious views?
Inclusion is not only about LGBTQIA+ communities. It also embraces different socio-cultural backgrounds, physical diversity, and functional diversity for example. Essentially, we could tackle them all together by understanding that diversity enriches our capability to think and find better solutions as a group. All these multiple perspectives, and the skills we developed to overcome different sources of challenges and different understandings help us to broaden our view. So, I'd say that giving space to diversity and to understand there are multiple ways of being a good boss, a professional receptionist, a banker, or a researcher is a good start. Use your power to give them a chance, to let them speak and be heard, to let them be who they are, so new generations have referents to be inspired by.
What is your research focus and how does it contribute to the bigger picture (sustainability, climate, human health, etc.)?
I am trying to understand the impacts of human activities on vegetation through global carbon, nitrogen, and phosphorus cycles alterations. Plants, just like us, must fulfill certain nutrition demands but their "diet" has been altered due to Co2 emissions, Nitrogen and Sulfur deposition and artificial fertilization. These effects are important, since they may impact the carbon sequestration capacity (how fast global climate change is going to be), diversity and resilience on vegetation, food security and ultimately human health. So…healthy forest, healthy people!
How did you become interested in this work? Was there something that inspired you or did you always have this interest from a young age?
I have always been an outdoorsy kid. From a young age I spent a lot of time in nature, and I always had a lot of questions about how plants worked. My mum also had a lot of botanical and biological interests, so we talked a lot about these interests, and I think that really influenced my professional career. After that I just genuinely tried to follow my interests and what felt to be a good social purpose.
What were you doing (type of work and location) before coming to MIT and what drew you to MIT CEE?
Before coming to MIT, I was finishing my PhD in Terrestrial Ecology in the Autonomous University of Barcelona. Right after that, I got the opportunity to join the Terrer Lab, where I became attracted by the possibility of continuing work on exciting and impactful science to better understand our environment. I was attracted by the project and the multiple opportunities and resources MIT offers.
How do you like to spend your free time?
My favorite thing to do is to try good restaurants or go to the bar with friends and discuss all sorts of topics. When I moved here, I realized I had to develop my indoor hobbies due to the long snowy winters, so I also found a passion for jigsaw puzzles and videogames. Nevertheless, I am still a fan of hiking, biking, gardening, live music, festivals, and independent movies.
Tell us a fun fact about yourself!
When I was a kid, I wanted to be a professional knight, and go around with my horse and get all the ladies. I didn't feel comfortable saying it out loud because I understood that I didn't fit into the knight's profile at all. So… you know… I wish children could feel they don't have that many constraints for their future lives.
---