Jay Matthews: Staff Spotlight
Published on:
Jan 13, 2023
Jan
13
2023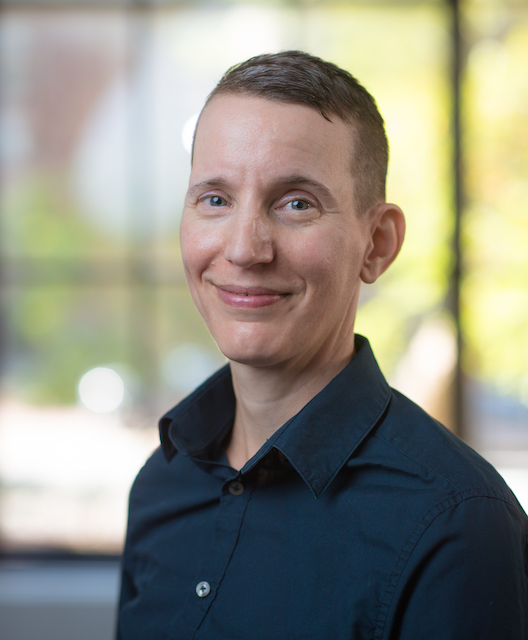 Hometown: Vergennes, Vermont
Role: Senior Administrative Assistant
How long have your worked in CEE?
One year
Why did you want to work at MIT?
Fascination, admiration, and a preexisting sense of community that I should probably explain.
I worked at the Albany St. Emergency Center, where MIT's fantastic paramedics and first-responders provide exceptional support. I did outreach on the tracks that run behind Parsons and frequently visited campus to learn about the wonderful accomplishments of the MIT community.
Now, I work in a place that's beautifully overwritten with these disparate elements of my personal history. I like to ponder how place unites people in many unseen ways.
What's your favorite thing about working in CEE?
Everything! I love learning about the incredible work people do in CEE. Thoughtfulness, patience, care, kindness, and practical optimism are on full display in everything CEE folks do. The coffee's good, too.
Describe your job in three words?
Parsons mission control.
Where is your happy place?
Halibut Point, Rockport, MA.
What is the latest book you read?
Miss Manners' Basic Training. (Not that you can tell.) This is actually a very funny book.
What is the latest show you binged?
Dead to Me, a comedy about forgiveness.
What's a fun fact few people know about you?
I was one of the musicians who traveled to the USSR during the Glasnost period to promote peace through the arts. Music can help create peace in unexpected ways.
Where's your favorite vacation destination?
Vermont
If you could meet anyone in the world dead or alive, who would it be?
The guy who owned my grandparents' farm before them. He didn't have any living relatives, so my grandparents inherited his books of self-published limericks. This guy spent his life writing limericks which tackled the profound questions of life. He was trying to elevate the limerick to a higher art form, like haiku. I read all his heartfelt poems. I'd love to meet him – I feel like I know him already.
If money were no object, what would you do with your life?
I wouldn't mind buying an old camp, winterizing the cabins, and turning it into a free retreat center.
What would you eat if you had to eat only one meal every day for the rest of your life?
Brown rice, beans, vegetables. It never gets old.
---
Staff Spotlight

In The News