John Stark: Graduate Spotlight
Published on:
Feb 03, 2023
Feb
03
2023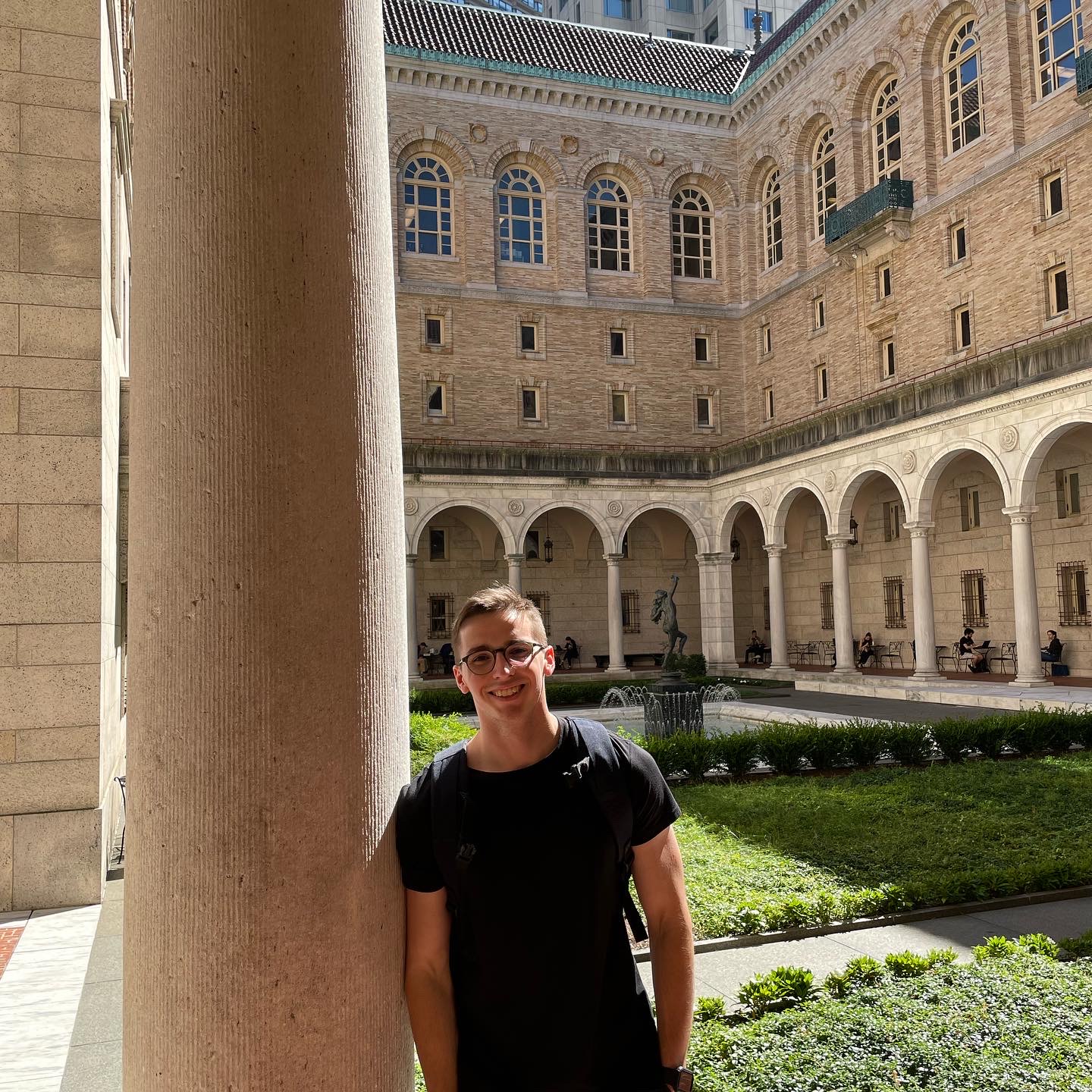 Hometown: Chicago, IL
Degree track of the MEng: Structural Mechanics & Design (SMD)
Who is your advisor: John Ochsendorf
Why did you choose the MIT CEE MEng degree program?
​I chose the MIT CEE MEng SMD program mainly because it provided a unique and technologically advanced curriculum in the field of structural engineering. The program also offers the ability to work on structural design projects in collaboration with some of the best engineers, companies, and designers in the world, and I thought this was a special opportunity that I knew I should take.
How did you first become interested in Civil and Environmental Engineering?
Growing up in Chicago and seeing the skyline daily, I always had a fascination and passion for the design of tall buildings which prompted me to be interested in Civil and Environmental Engineering. Most importantly, at a very young age I was exposed to civil engineering related projects that my dad worked on. My father works in the water treatment industry, and seeing how his work directly impacted people really inspired me to want to join an industry that involved engineering of infrastructure.
What's your favorite thing about being an MIT CEE grad student so far?
My favorite thing about being a MIT CEE grad student is being able to collaborate, network, and develop friendships with some of the smartest, driven, talented, and creative individuals. It really is a special feeling to be surrounded by people all with different groundbreaking ideas, passions, or goals.
What are your hobbies or interests outside of MIT?
​Outside of school, I love working out, playing golf and ultimate frisbee, and hanging out with friends.
Tell us a fun fact about yourself
A fun fact about myself is that I am an Eagle Scout.
---
Graduate Spotlight

In The News