Fabio Castro: Graduate Spotlight
Published on:
Oct 28, 2022
Oct
28
2022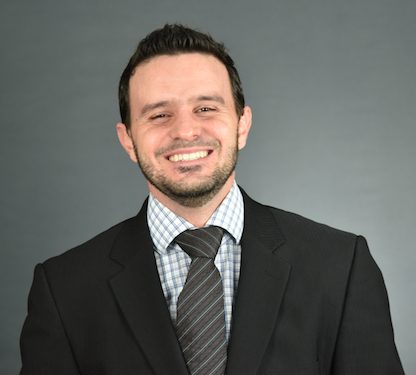 Hometown: Brasília, Brazil
Degree Program: Transportation PhD
Lab and advisor: Center of Transportation and Logistics (CTL), LIFT Lab, Josué Velázquez
How did you first become interested in Civil and Environmental Engineering?
During high school physics lab, in a competition for building small wooden bridges and measure which could carry the heaviest loads.
What is your area of research?
Supply Chain. More specifically, supply chain innovation for supplying small stores in developing countries, and supply chain sustainability
Why did you choose this research focus? Was there something that inspired you or did you always have this interest from a young age?
Today's supply chain for small firms is very inefficient, and where there are inefficiencies there are unexplored opportunities.
What are your hobbies or interests outside of MIT?
Sailing and Jiu-Jitsu. Also, my wife and I organize events at the Westgate Graduate Dorm.
Tell us a fun fact about yourself!
I've lived in 6 and worked in 10 very diverse countries, and I've climbed a few big mountains.
---
Graduate Spotlight

In The News