Michael Howland: Faculty Spotlight
Published on:
Sep 01, 2021
Sep
01
2021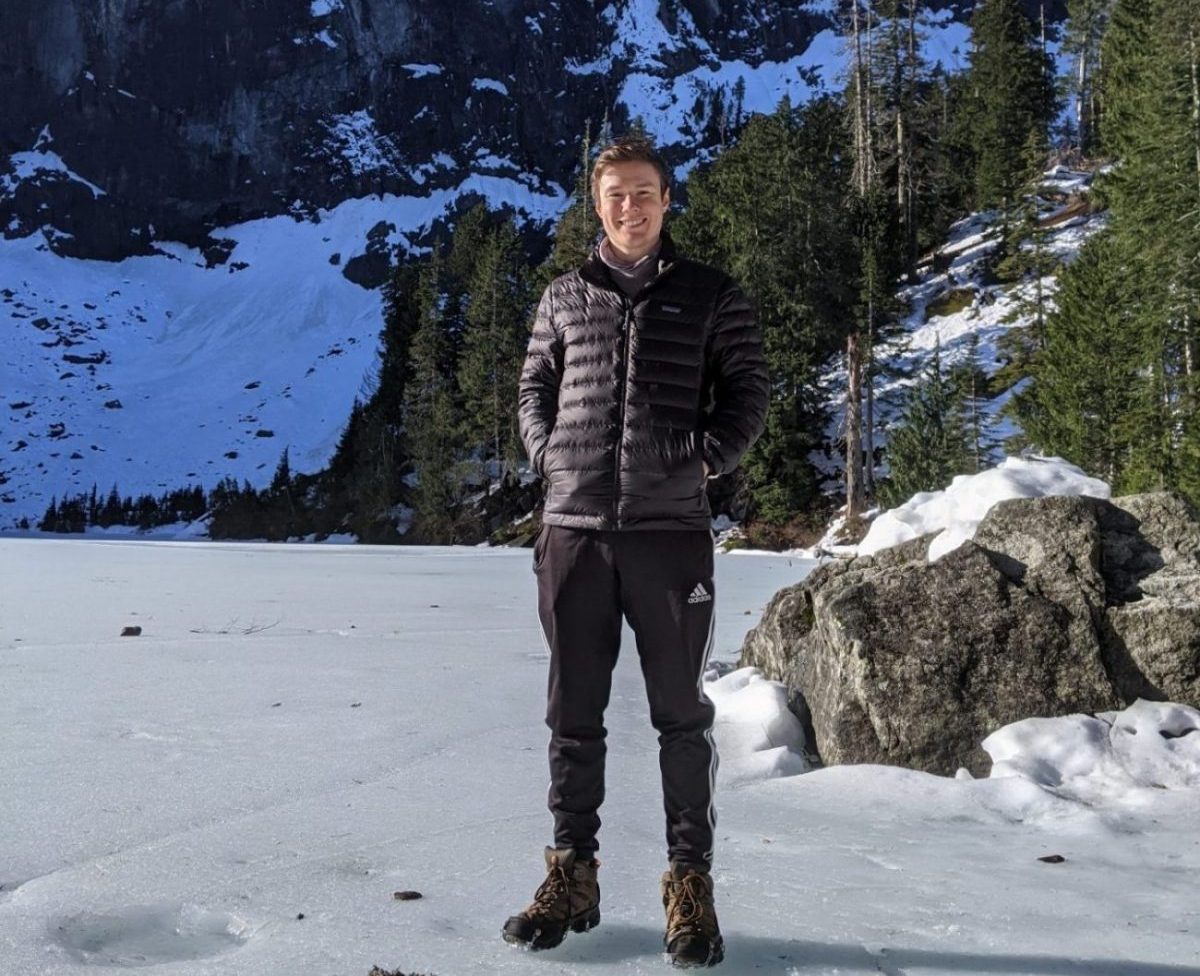 Meet Assistant Professor Michael Howland who joined the CEE community in September of 2021. This fall, he will teach the graduate-level 1.65 Atmospheric Boundary Layer Flows and Wind Energy. The class introduces the flow physics in the region of Earth's atmosphere that is critical to renewable energy generation, pollution transport, and weather and climate modeling. Learn more about his research focus, why he pursues this work, how he spends his free time, and what he's most looking forward to as a new MIT CEE faculty member.
Hometown: Yardley, PA
Tell us about your research focus?
My research focuses on the flow physics of Earth's atmosphere and the modeling, optimization, and control of renewable energy generation systems. We are primarily interested in improving the efficiency and reliability of renewable energy generation to help achieve rapid decarbonization goals. We use synergistic approaches including simulations, laboratory and field experiments, and modeling to understand the operation of renewable energy systems, with the goal of improving the efficiency, predictability, and reliability of low-carbon energy generation. We focus on translating discoveries and innovations in simulations and laboratory-scale experiments to large-scale impact.
How did you become interested in this work?
Early in my education, I realized the critical and pressing need to prevent global climate change. While I found that there was considerable progress towards understanding the science of climate change and its consequences, I felt that the accelerating pace of global warming underlined the need for the rapid implementation of decarbonization solutions. The existential threat of global warming must be met with equal force and urgency by the scientific community whose responsibility it is to produce research targeting global impact in order to achieve aggressive and mandatory decarbonization goals. I am focused on impacting climate at scale through the pursuit of scientific discovery and the rapid translation of research into practical application.
What are you looking forward to as a CEE faculty member?
MIT CEE is a special environment with broad foundational expertise in environmental science, systems, and materials and infrastructure. I am excited to work on the complex science and engineering challenges that our society faces which cut across traditional disciplinary lines. I am excited to work with passionate MIT students, which is an opportunity to continue my own education, and I hope to inspire more young scientists and engineers to focus on fighting climate change.
What were you doing before coming to MIT and what drew you to MIT CEE?
Before coming to MIT CEE, I was a Postdoctoral Scholar at Caltech, where my research focused on optimizing wind farm energy production through collective control and on the improvement of numerical climate models through data-driven uncertainty quantification. I was drawn to MIT CEE to join a community of scientists and engineers working on the most pressing challenges facing our planet and our society.
Who, furry or human, came with you to Cambridge?
My partner, Shannon.
What do you like to do in your free time?
I enjoy spending as much time outdoors as possible through hiking, backpacking, running, kayaking, and skiing. As a native of the Philadelphia area, you can also catch me watching any and all Philadelphia sports!
Tell us a fun fact about yourself?
In college I wrote a children's story about renewable energy! The idea was to write a book similar to "The Lorax" but for renewable energy generation, rather than conservation (which is just as important)!
---