ONE-MA3 – Roaming Around Rome
Published on:
Jul 05, 2019
Jul
05
2019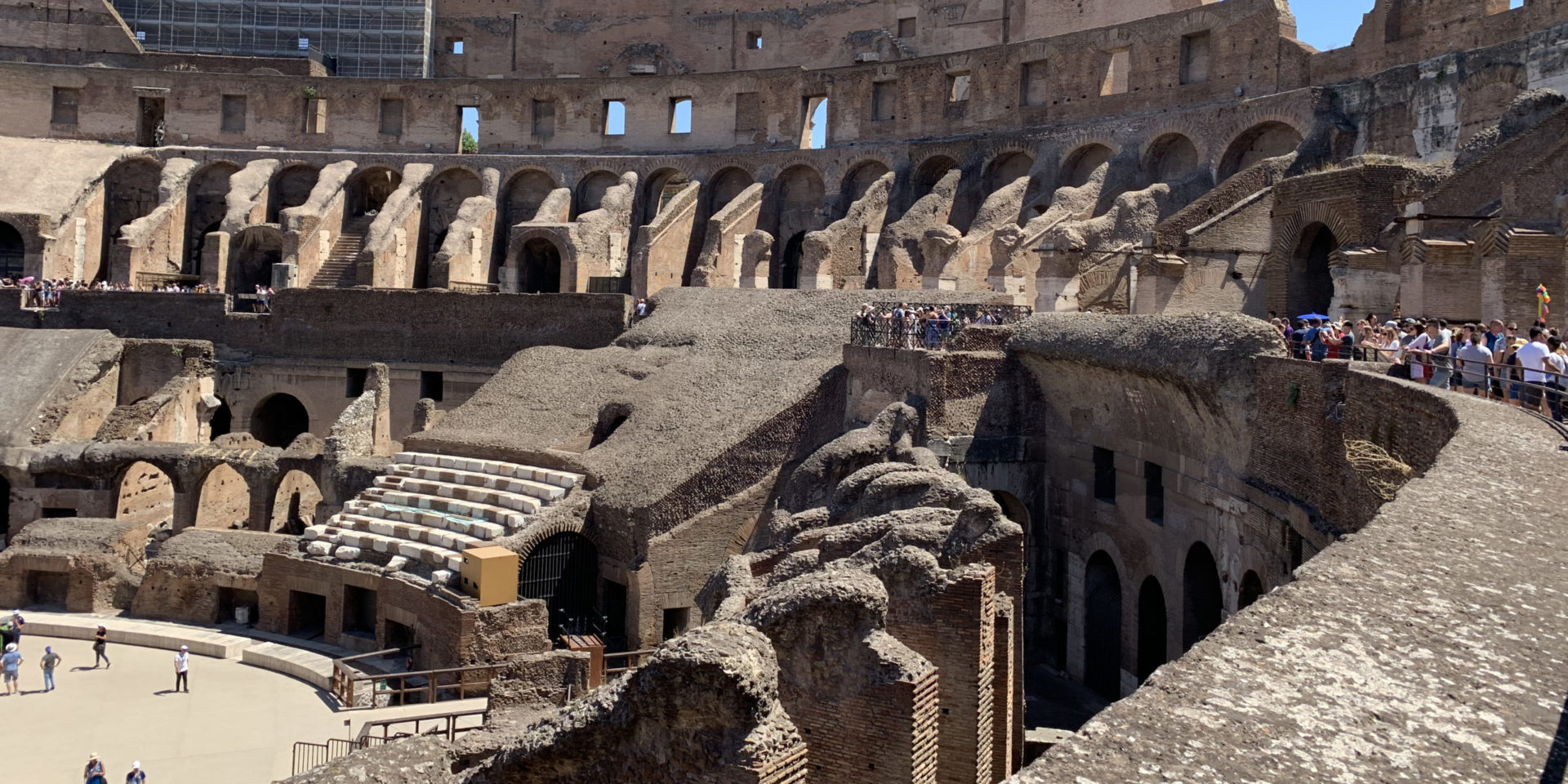 By Naomi Lutz '22
We checked into our hotel in Rome late Saturday night and our first stop was, of course, gelato. The gelato place put melted chocolate at the bottom of the cone, making it my new favorite gelateria. The next morning most of us woke up early and headed to the Colosseum, stopping at some churches on the way. It was cool to read the signs inside the Colosseum and learn more about how it was built and what it was used for. We were impressed by the ruins and the garden in the Roman Forum. There were so many columns to look at too! We had fun trying to figure out which part was restored and guess how stable the columns might be. Our next stop was lunch—we stopped at the restaurant Maccheroni, thankful to sit in an air-conditioned room again. After eating delicious pastas and salads, we met up with the TAs for gelato from Grom, which Janille claimed to be the best gelato in Rome.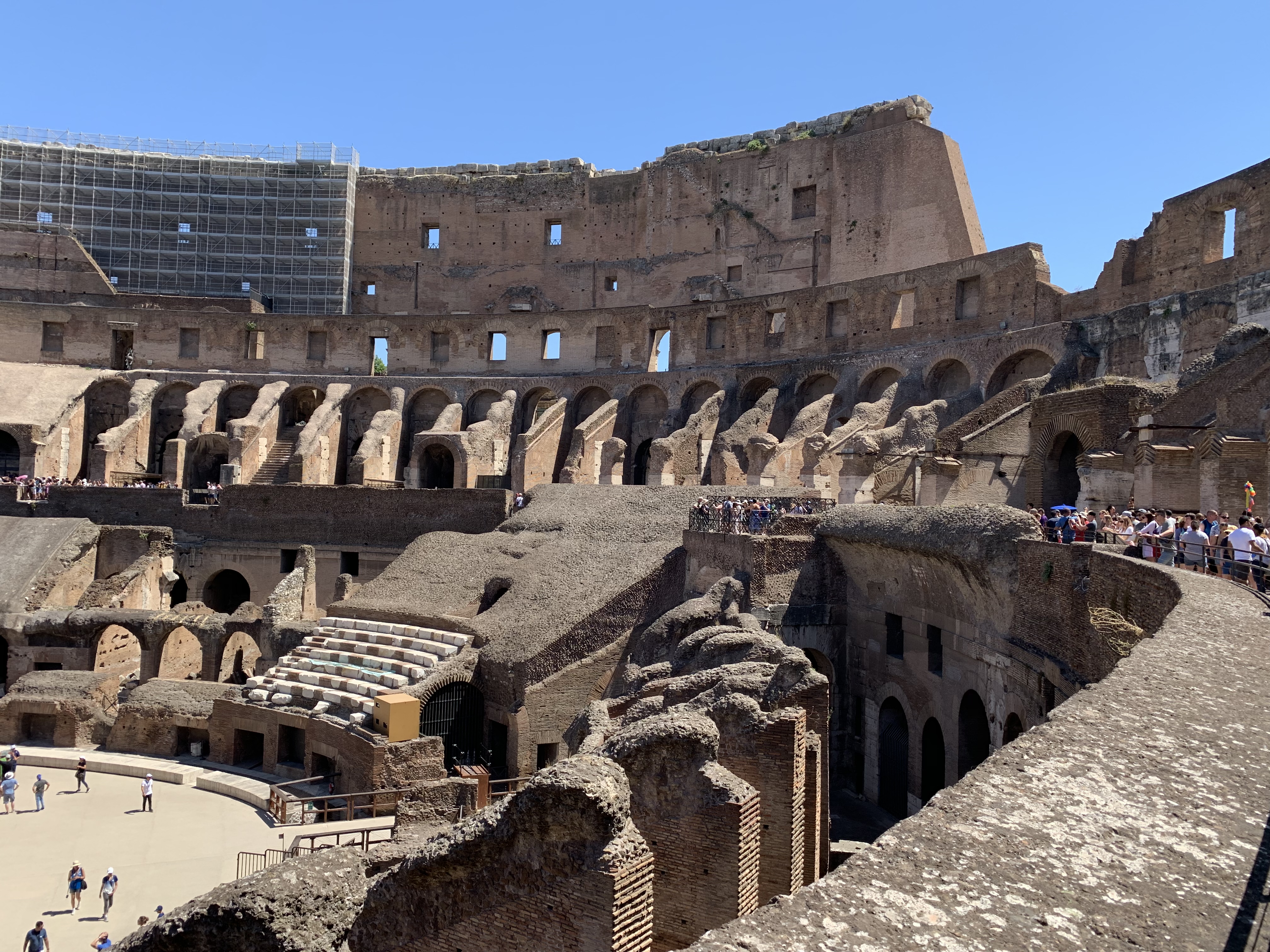 The Colosseum in Rome
Some of us then visited the Pantheon and admired the walls, statues, and frescoes. After taking it all in, we walked past some fountains and walked up the Spanish steps. The Trevi Fountain seemed the grandest and most interesting to me. We looked up facts about it and saw that an estimated 3,000 euros are thrown in each day—that turns out to be around 1.5 million dollars a year! We didn't contribute to this sum of money, but witnessed other people doing so. Finally, we began to walk back to the hotel, which felt super far away after having walked in the heat for so long. After showering and relaxing for an hour or two, we walked back to Trevi Fountain to meet up with the others. We got a table for 16 at a nice restaurant near the fountain and enjoyed gnocchi, fish, eggplant, and hamburgers. Afterwards, we took some pictures at the fountain, which was even more beautiful at night, and returned to the hotel after walking around and exploring even more. In total, according to the iPhone's health app, we walked 14.7 miles and 38,809 steps that day!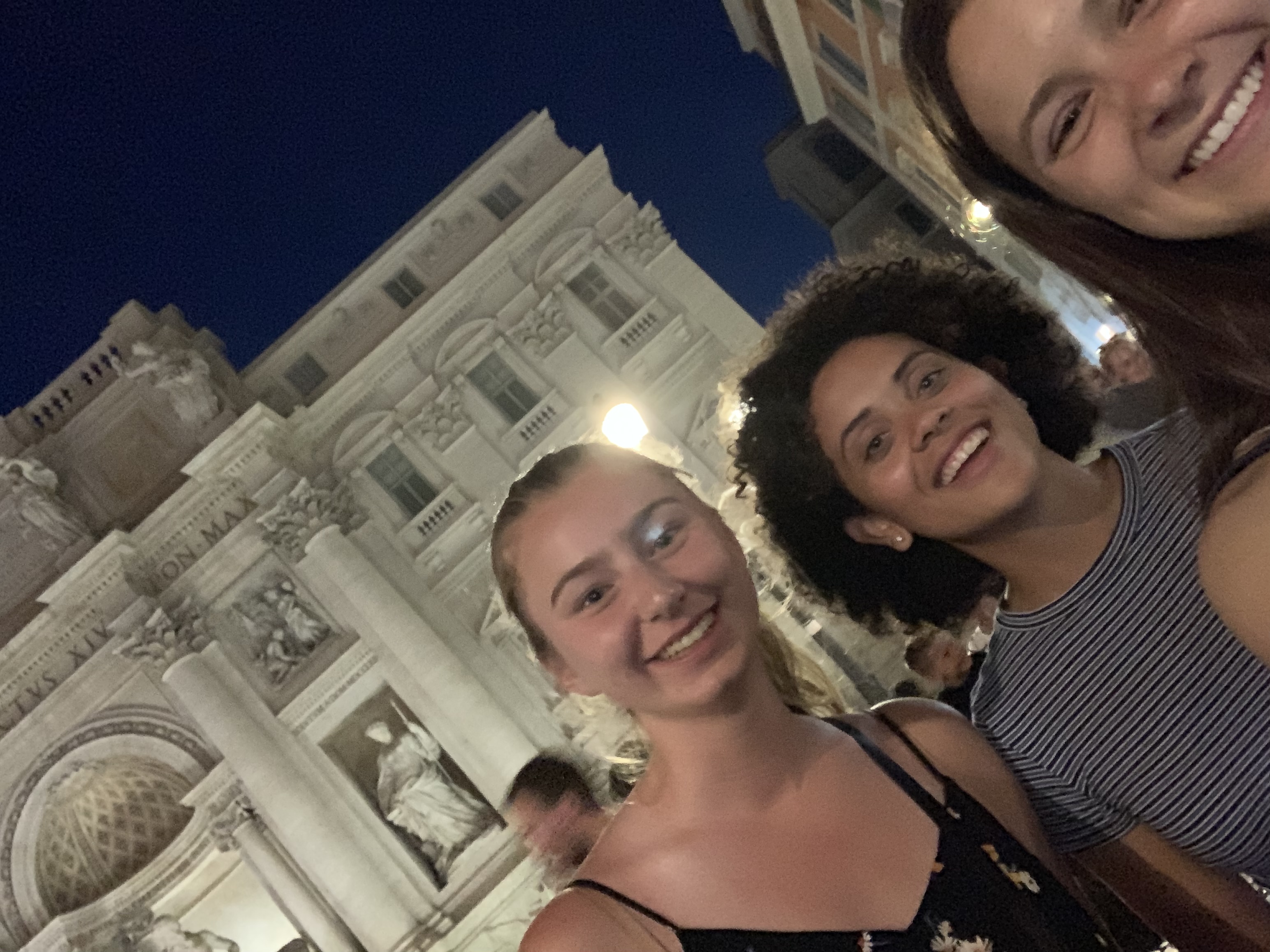 At the Trevi fountain with Lucy McMillan '22 and Jess Arbuckle '22 and myself (from left to right)
The following morning, some people left early to visit Saint Peter's Basilica. They said it was beautiful and was a great day. A few other girls and I decided to walk to Mercato Testaccio, a market with clothes, shoes, purses, fresh produce, bread, meat, pasta, and more. We passed some of the amazing sites we had visited the previous day on the way to the market. After walking around the market for a bit, we got bagels, fruits, and vegetables. By the time we walked back, passing the Colosseum again, we had walked over 6 miles. Another big day of walking around and exploring Rome!
---