Published on:
Jul 07, 2017
Jul
07
2017

By Christine Langston
I'm spending the summer (or rather winter in the southern hemisphere) in Santiago, the capital city of Chile through a MIT program called MISTI (MIT International Science and Technology Initiatives). I'm interning with the Chilean Agency of Economic Development, and specifically working on the public-private initiative called SE.Santiago. I'm really excited to be a part of this project because its mission is to make Santiago into a Smart City, or a city that incorporates information and technology to make it more sustainable, modern, and safe.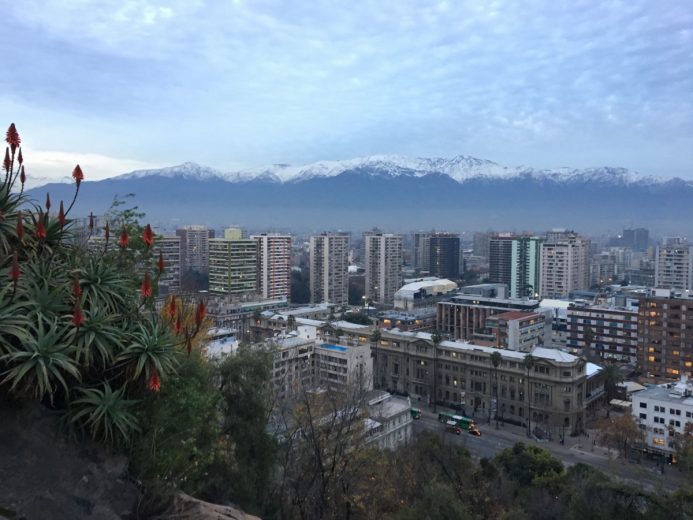 I hiked a hill called Cerro Santa Lucia in the middle of the city and was able to see this amazing view of the city streets and the Andes Mountains at sunset.
So far, I've shadowed the executive director of the initiative to his meetings and I've seen how the government works on a project like this, communicating with over 30 stakeholders, through a combination of innovation workshops, breakfast board meetings, consulting firm meetings, and discussions with professors. My job is completely in Spanish, although many people here know varying amounts of English. I've had a great experience meeting a variety of people and looking at the city from different perspectives. I'm working directly under the economic sector of the government, but I'm also doing my research and creating reports under the theme of mobility, on the topics of Ecommerce and urban logistics.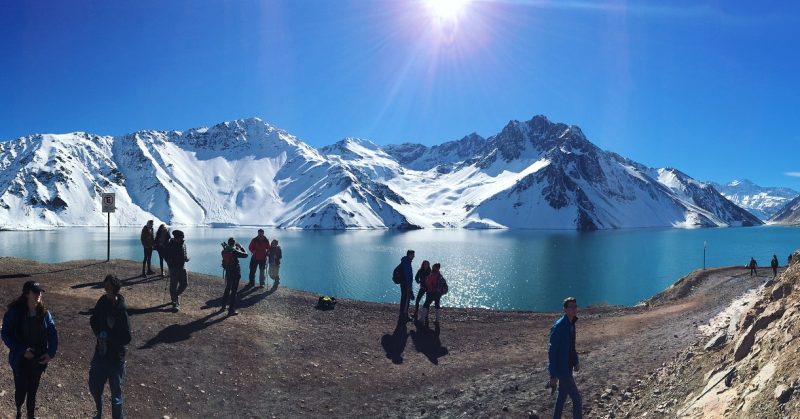 Last weekend, I went to Cajon del Maipo in the Andes mountains, where one of the water reservoirs for the city of Santiago is located. What an example of civil and environmental engineering (there's a massive dam). So beautiful!
Three weeks in to my internship in Chile, I'd describe life here as comfortable. I take the metro to work every day, make my own food at my apartment I'm sharing with another MIT student, and get together with other Americans on some weeknights and the weekends. It's the little things that are different that surprise me and throw me off, reminding me that I'm in another country. Like not being able to understand everything people are saying around me in the metro and trying to remember the different words and variations for excuse me when we arrive at my station and I need to get through the crowd. Or in the supermarket, having to weigh your produce before you get to the check out, not being able to find milk and eggs in the refrigerator section, and being asked if you'd like to pay for the supermarket bill 'sin cuotas or con cuotas', all at one time or in billable parts. I'm still at the age that everything I do by myself makes me feel like such a credentialed adult – like I survived the most difficult test yet. Because every task has just a little more stress here, due to the language translation and the crowds of people of the city, any still moment I have, I find myself letting out a sigh of relief.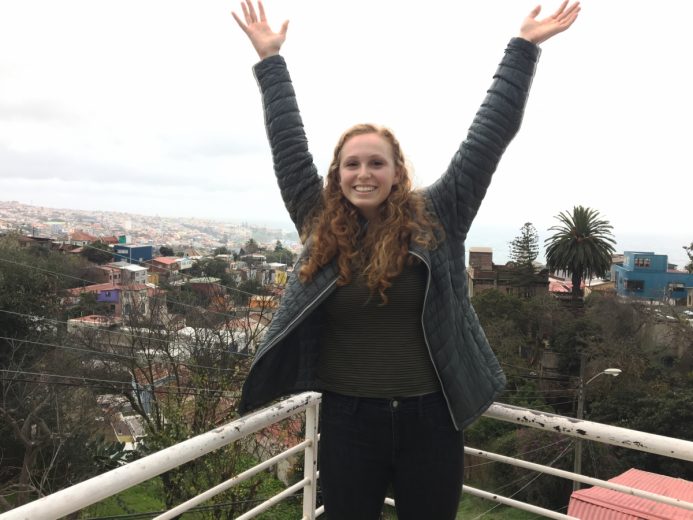 Me in Valparaiso, a costal city about 1.5 hours west of Santiago.
Christine Langston is a rising junior at MIT in the Department of Civil and Environmental Engineering and is interested in systems engineering, specifically how technology can improve cities in the areas of transportation, business, and sustainability. She is spending the summer in Santiago, Chile while interning at the Chilean Agency of Economic Development through MISTI (MIT International Science and Technology Initiatives).
[/fusion_text]
---
Undergraduate Student Life

In The News