TREX 2017: From MIT to Hawaii (Eventually)
Published on:
Jan 13, 2017
Jan
13
2017

[fusion_text]Every year, a group of MIT students and professors travel to the Big Island of Hawaii to gain fieldwork experience through TREX (Traveling Research Environmental EXperiences). The first TREX trip was held in 2000, and since launching has taken students on research activities in domestic and international settings. Third year CEE student Alexa Jaeger shares the adventure of travelling to Hawaii over IAP 2017.
#WhereIsBenKocar | Friday January 13, 2017 | Alexa Jaeger
At 4:30 AM we departed for the airport, exhausted and excited. The plan was to meet outside security at 5AM. Right on time, all 11 of us stood by the Delta check-in desk with one of our TAs, David.
TREX students bright-eyed and bushy-tailed at Logan Airport
We had only one person to wait for…our professor, Ben. We waited. Ben did not arrive. We texted and called to inquire if we should go through security without him or continue waiting. Ben said that we should wait for him to arrive and give us "lipid" to distribute amongst our carry-ons. We were certain that this was an autocorrect error and that he did not actually intend to have us pack various fats and waxes. Despite our confusion about the "lipid", we waited. And waited. Until it was 6:30 AM, our plane was boarding, and we still were not through security. Finally, David told us to go. We frantically rushed through security and made it onto the plane. As the plane doors were being shut, we got the first text from Ben that we had received since the "lipid" confusion. The text read: "Holdups on all fronts. I might not make this flight." We all laughed at the obviousness of this fact.
This spawned the hashtag "#whereisBenKocar." As we sat in Seattle during our 4 hour layover, we marveled that our professor could be literally anywhere in the country. From Seattle, we made our way to Kona, never knowing where Ben Kocar was. When we were at baggage claim in Kona, David got a text from Ben that informs us that he had also arrived in Hawaii (#thereisBenKocar). Disbelief spread throughout the students. How on Earth did he miss the flight and still make it to Kona on time!?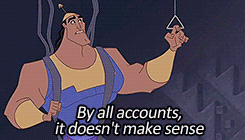 How we felt when Ben made it to Kona
On the way from the airport to our hotel, I had a chance to ask Ben some important questions: Why did you miss the flight? How did you get to Hawaii? What in God's name is the "lipid" you are carrying?!
So it turned out that Ben had been up all night trying to find a way to get the lithium batteries to Hawaii that we needed for our field work. FedEx changed its shipping policies and thus, a nightmare was born. The "lipid" text was supposed to be about these batteries for our UAVs (autocorrect was not even close). Despite missing the first flight, he miraculously managed to get on another flight to Kona through LAX and found a way to bring the batteries to Hawaii (#HawaiianSuperman).
The day was long and hilarious, but somehow it brought all 11 students, two TA's and three Professors to the same hotel on the Big Island. After a long 24 hours of travel, we went to sleep and it felt amazing.[/fusion_text]
---