Studying Abroad in Edinburgh
Published on:
Nov 01, 2018
Nov
01
2018

By Milani Chatterji-Len '19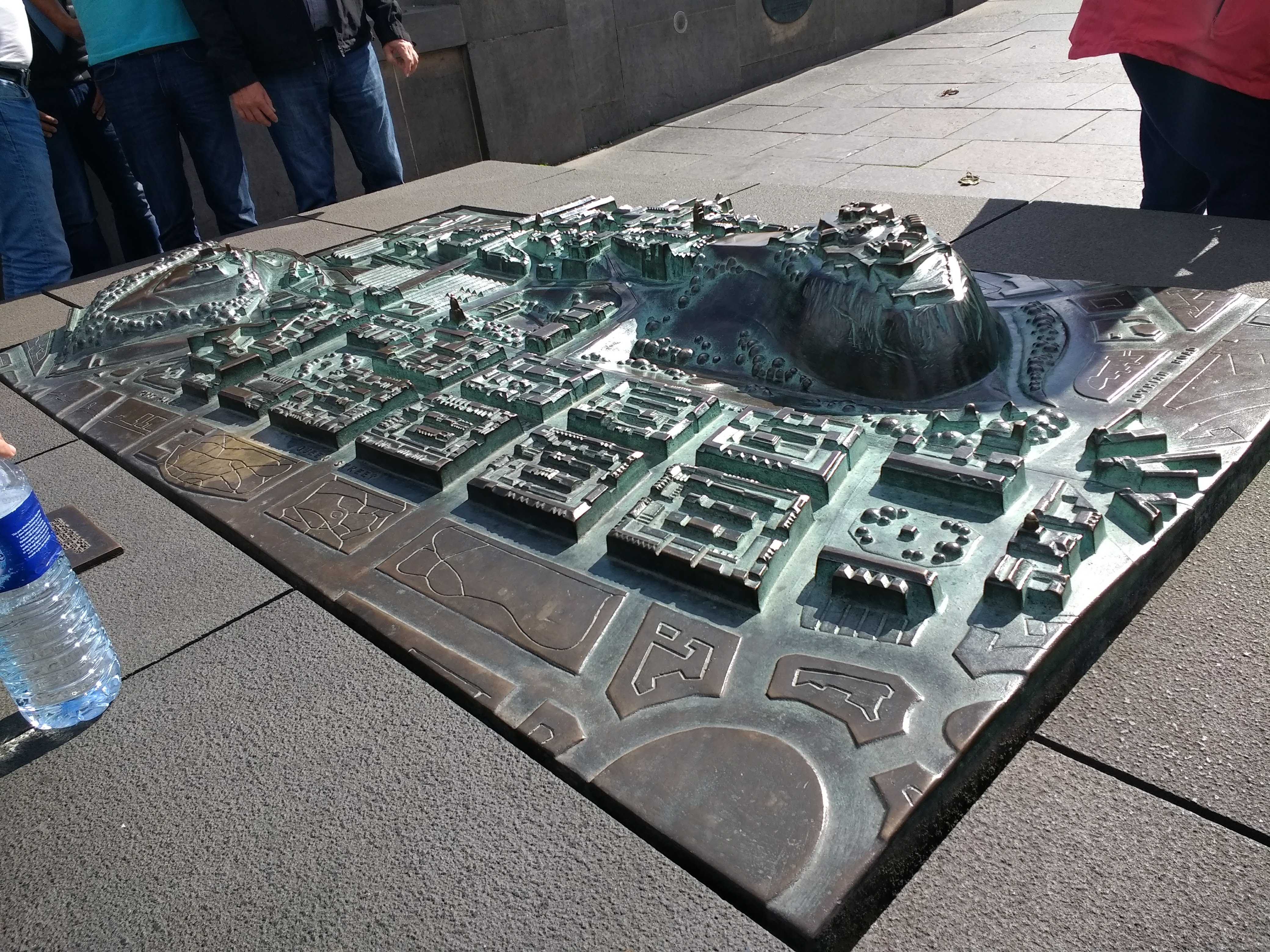 A model of the city of Edinburgh displayed in the city center
I am a fourth year student in CEE and for the past couple of months, I have been studying abroad at the University of Edinburgh. It was a hard decision to leave MIT for a semester, but I wanted to try something different during my last year of undergrad. Studying in Edinburgh has been amazing so far – the city has a beautiful, rustic feel and classes are more laid back so I get the chance to explore. In the rest of this intro post, I'll talk a little about the classes and student life here.
The University of Edinburgh's class registration system is more rigid than MIT's. In addition, the department is more traditional in the sense that most classes are geared towards structures or environment. Since I am in the Systems Track in CEE, it has been fun getting to take classes that I ordinarily would not take at MIT. I am in two lab classes, Soil Mechanics and Water Engineering, Transport and Treatment. My other two classes are Sustainable Energy through the Mechanical Engineering Department and Designing and Doing Social Research through the Sociology Department. The labs have been my favorite part of courses here because they are interactive and I get to meet other students in the fairly large Civil and Environmental Engineering Department (with more than 50 students enrolled per year).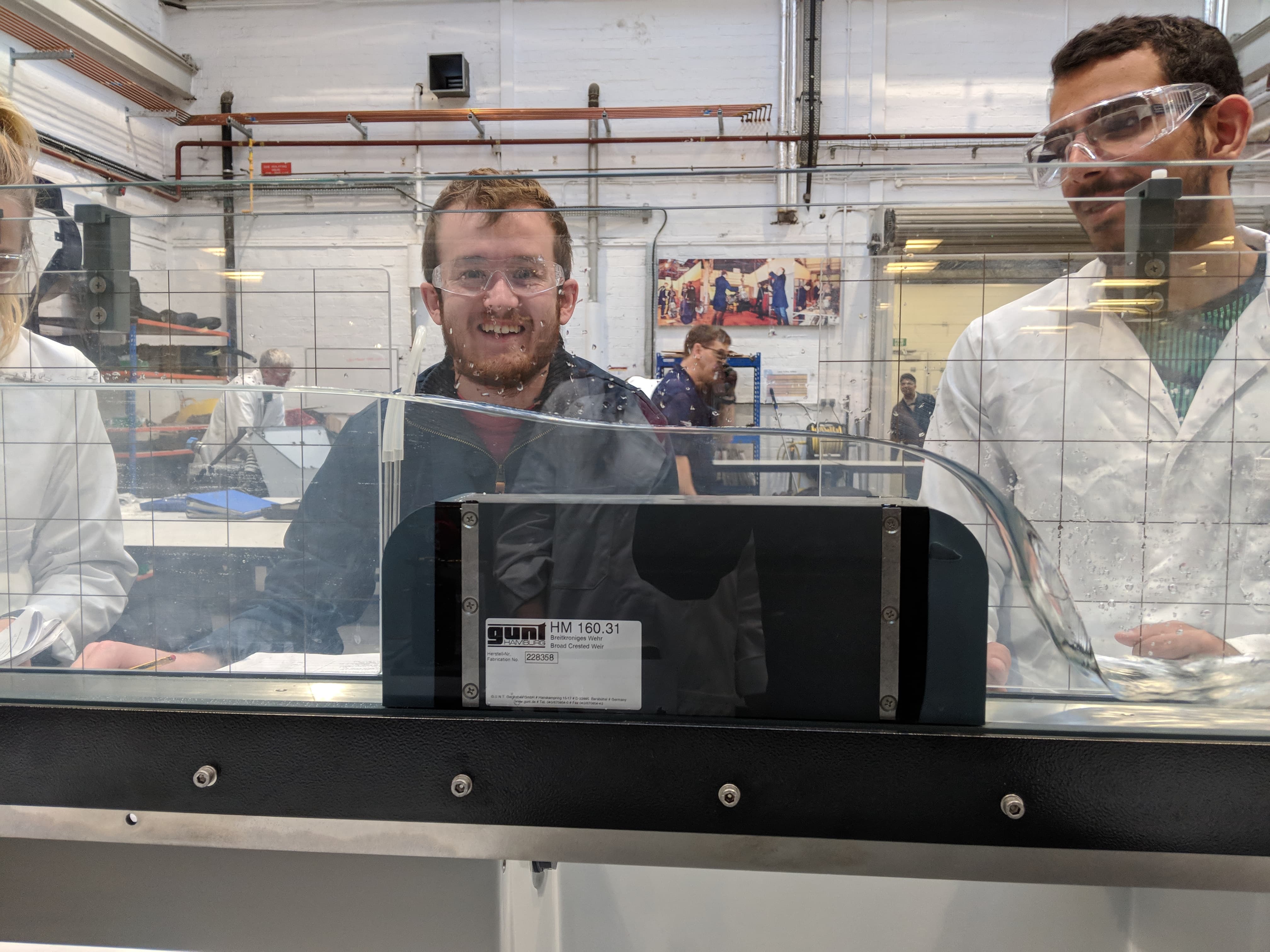 We measured flow over different shaped weirs in one of our Water Engineering labs
There is a lot less contact time in classes, tutorials and labs than I am used to having at MIT. I have had to adjust to doing a lot more self-studying in libraries and cafes throughout the city. While I find independent study to be less engaging, this format has allowed me ample time to explore! Studying in Edinburgh sort of feels like going to Hogwarts. Throughout the city there are beautifully-preserved buildings and narrow alleyways, complete with cobbled streets. When I have extra time I go on walks down the Royal Mile, the main thoroughfare going through Old Town Edinburgh. Or if I'm feeling more adventurous I'll grab a few friends and hike up Arthur's Seat, a stunning ridge with views across the city that is only a few minutes' walk away from the center of campus.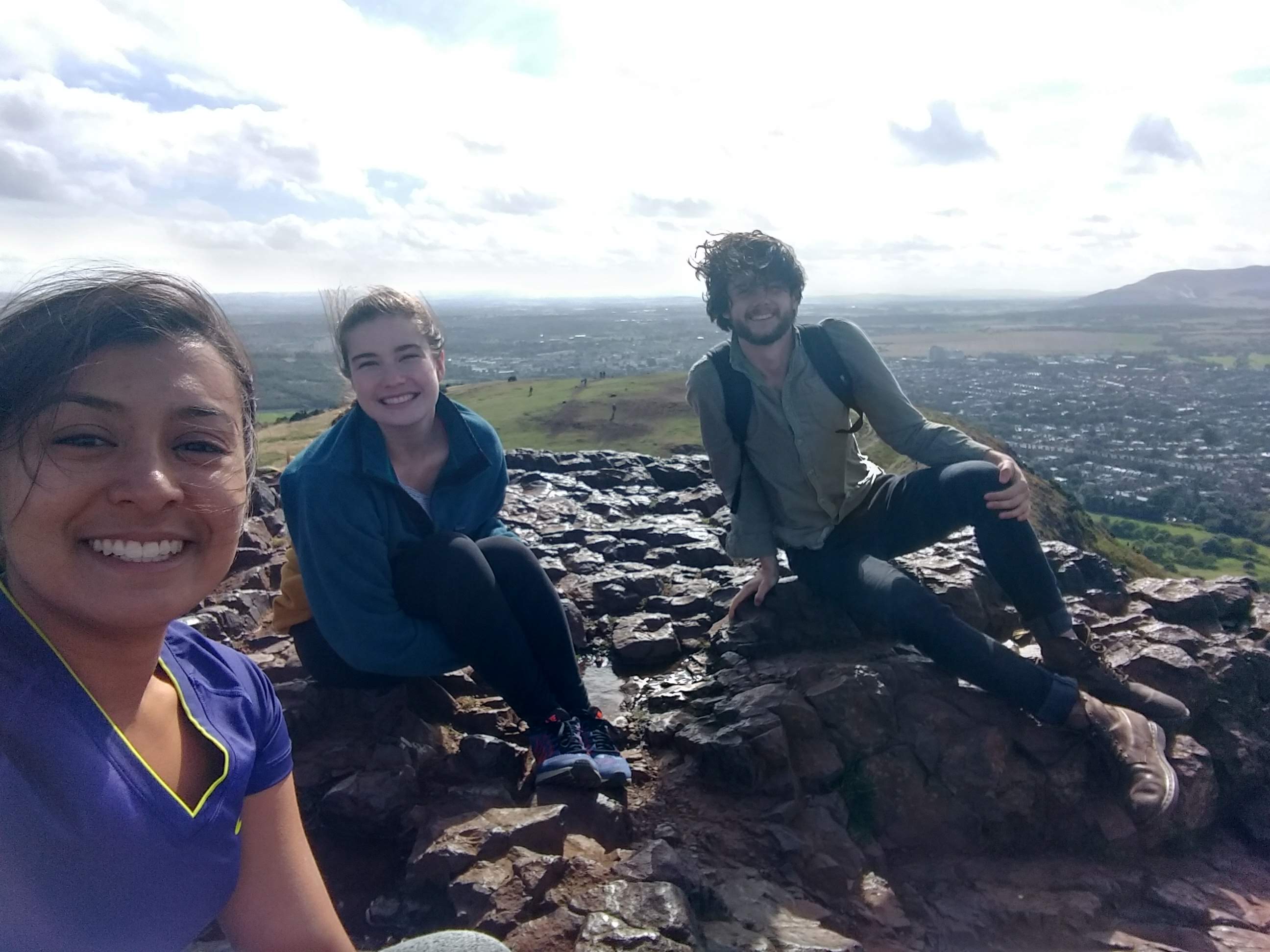 Two other study abroad students and me atop Arthur's Seat, with a view of the city in the background
So far studying at the University of Edinburgh has been incredibly different from MIT with regards to both studies and style of living. I have enjoyed the challenge of adapting to a new environment and am continually learning about the city and the university. I am looking forward to the next month and a half of studying alongside students from all over the UK and the world. Stay tuned to hear more about my experience in Edinburgh!
---