Study Abroad in Edinburgh: Exploring the City and Beyond
Published on:
Nov 15, 2018
Nov
15
2018

By Milani Chatterji-Len '19
This semester, I am studying abroad at the University of Edinburgh in Scotland. One of my main reasons for choosing to study abroad was to experience a new place and culture. Even though Scotland is English-speaking like the US, the two places are different in many ways. In fact, being able to understand the language here has allowed me to travel and completely immerse myself in Scottish culture.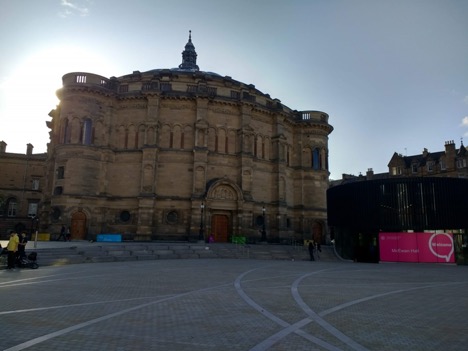 McEwan Hall, where orientation events were held, on the campus of the University of Edinburgh
Edinburgh is full of historic landmarks, including the university itself. It is sometimes surreal to be studying in a city whose center is a UNESCO world heritage site due to its beautifully-preserved winding streets and literal castle on a hill. In September, many of our orientation events were held in beautiful halls with gothic-style paintings and high ceilings. The student union, which includes study spaces and a pub, is a popular place to hang out and looks like a castle from Harry Potter. The university was established in 1582 and many of the buildings from that time period are still carefully preserved, a common sight throughout the city. Even just looking out of my dormitory window, I can see cobbled streets and rows of buildings dating back to medieval times.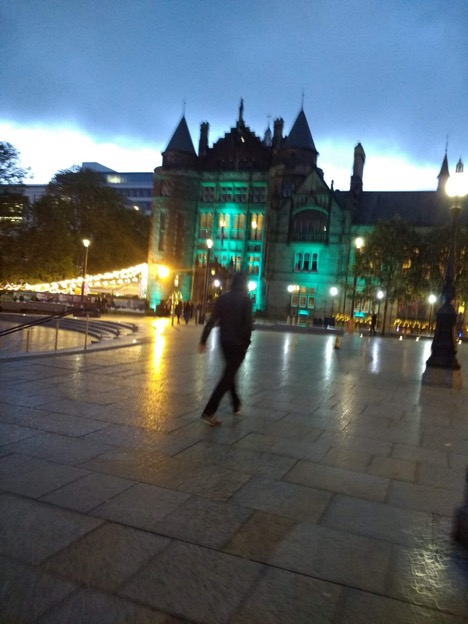 Teviot, the student union with studying and relaxing spaces, at the University of Edinburgh
Beyond Edinburgh, the Scottish countryside has its own unique charm. As soon as I arrived in Edinburgh I had the desire to explore what was beyond the city. When leaves were just beginning to change color in Autumn, a friend and I travelled to Tweedbank, a city about an hour south of Edinburgh. We wanted a break from the busy city, so I found a quaint-sounding town and bought train tickets on a whim. That's one of the great things about living in the UK – the public transit system is expansive and inexpensive. The journey there was breathtaking, complete with old farmhouses and plenty of grazing sheep. Although Tweedbank was much smaller than Edinburgh, the culture seemed very similar, and there were cute tea shops as well! My friend and I stumbled upon a well-maintained rugby pitch just as there was outside of Edinburgh. Evidently, rugby is a huge deal all throughout Scotland.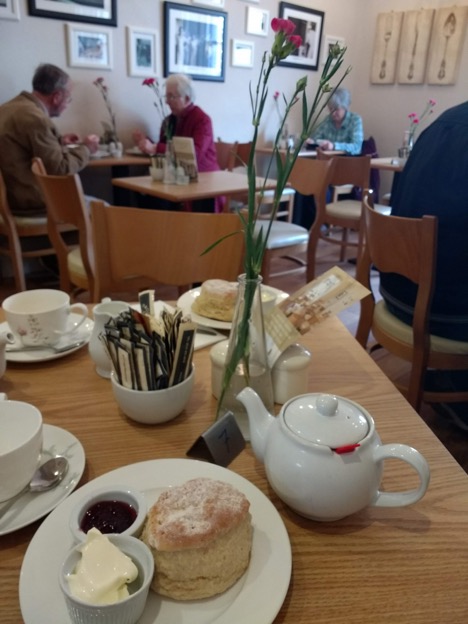 Afternoon tea in Tweedbank, complete with traditional scones with jam and clotted cream
In Edinburgh and beyond, I have loved getting to know Scotland. Much of the city's culture is visible in its countless museums, coffee shops and pubs. Beyond the city, it is easy to appreciate the rolling hillsides and quaint towns. It will be strange to return to the US, where much of the architecture is newer and cities are more sprawling. Nevertheless, I am grateful for the amazing opportunity to study and explore another country.
---