TREX 2017: Monitoring sulfur dioxide at a local Hawaii school
Published on:
Jan 22, 2017
Jan
22
2017

[fusion_text]Installing SO2 sensors | January 22, 2017 | Daniel Richman
Our sulfur dioxide monitoring project is moving forward! On Thursday, we mounted a sensor to our drone and flew it up above the Ka'u Coffee Mill to collect a vertical pollution profile, possibly a first in monitoring. Then Professor Kroll, our TA David Hagan, and I visited the Volcano School of Arts and Sciences. Professor Kroll hopes to build an island-wide low-cost air quality monitoring network, so we took the first step by mounting two of our SO2 sensors. Vog is a real problem at the school because it's so close to the summit of Kīlauea, which vents thousands of tons of sulfur dioxide a day. Some days, they even have to cancel recess and keep the kids inside.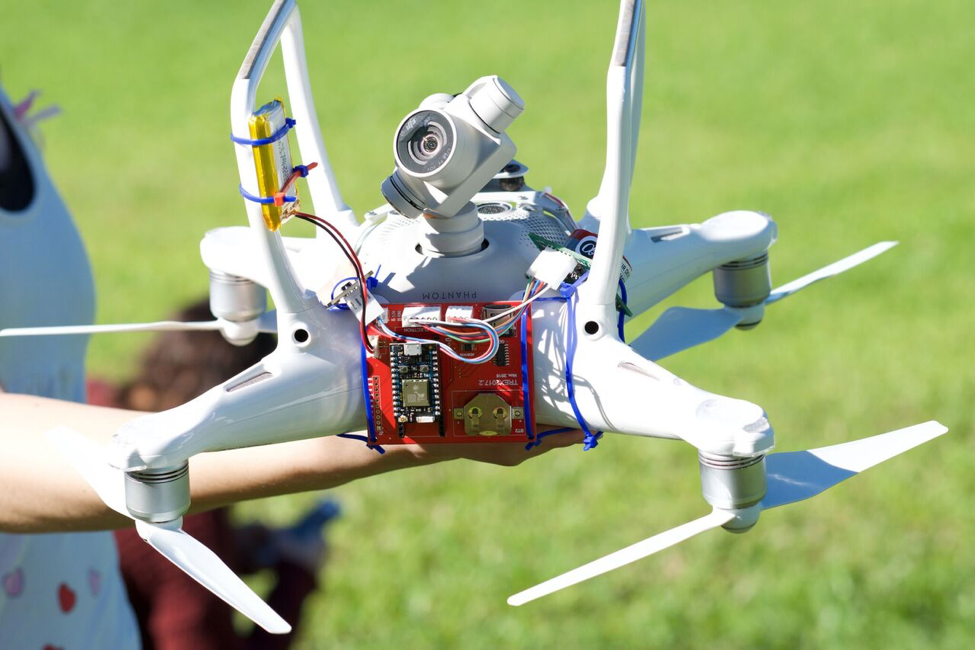 Our SO2 sensor mounted to the drone. Photo credit: Danielle Hecht
The science teachers talked enthusiastically about collecting real, local air pollution data from the sensors for their students to analyze. The administrators also explained that air quality at the school can differ dramatically from the monitoring station in the national park, even though it's only a mile away, so they're happy to have an on-site sensor. We're now collecting data remotely from these two sensors and will soon have an online dashboard for the school to access the data.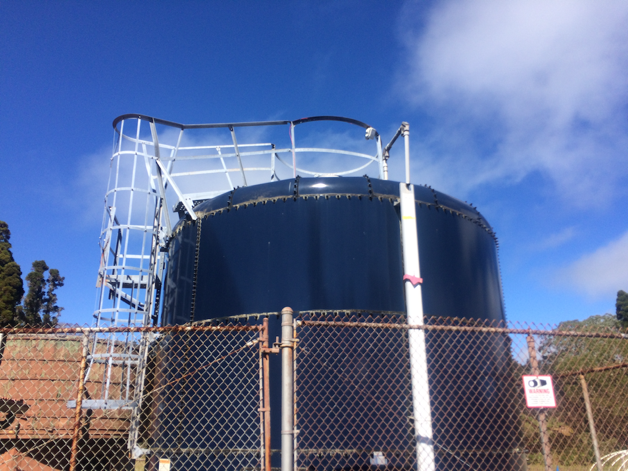 The Volcano School's water tank. The sensor is the white box on top.
We have met so many generous people here in Hawaii. Richard Ha welcomed us to take aerial imagery and soil and crop samples on his farm. Billy Kenoi, former mayor of the island, met us to hear about our research and discuss Hawaii's past and future. The Hawaii Department of Health's Clean Air Branch allowed us to calibrate our sulfur dioxide sensors at their vog monitoring station in Pahala and has provided much useful data and support. Tamar Elias of the U.S. Geological Survey's Hawaiian Volcano Observatory talked to us about Kīlauea, air, and lava and gave us a special observatory tour. A big MIT thank-you to all these people.
Every year, a group of MIT students and professors travel to the Big Island of Hawaii to gain fieldwork experience through TREX (Traveling Research Environmental EXperiences). The first TREX trip was held in 2000, and since launching has taken students on research activities in domestic and international settings. For more undergraduate opportunities, click here.

[/fusion_text]
---