ONE-MA3 2018: A Day of Gypsum
Published on:
Jul 12, 2018
Jul
12
2018

By Samantha D'Alonzo '21
Our morning started with a 6:30am alarm, layers of sunscreen, and lots and lots of bug spray – all in preparation for truffle hunting in the Aramengo woods! After a quick breakfast, we ventured out on a two-hour search for the elusive and expensive truffle. Without an animal to sniff out the truffles for us, we had a lot of difficulty poking around the woods. Although we didn't find any truffles, we did enjoy our early morning exercise and a chance to see a different side of Aramengo. After a quick second breakfast, we listened to a few lectures about gypsum.
Marco and his Father discussing Ancient Egyptian materials, such as gypsum

One of the Nicola's restoration labs
Gypsum was used in Egyptian time for various different purposes. Gypsum was widely used because it is easy to produce, fire retardant, hardens quickly, doesn't deform, and, perhaps most importantly, requires a very low cooking temperature. This is beneficial because the cooking process does not produce as much carbon dioxide as the cooking processes of other building materials. The main issue with gypsum is gypsum's solubility in water and its fragility compared to lime.
Although gypsum has become less widespread and effective in the 19th and 20th century, it is still important to study the material because it is more sustainable and recyclable than other building materials. For example, the production of Portland cement, which is widely used today, makes up 8% of the world's carbon footprint.
After the lectures, we cooked our own gypsum using the samples we took from the mine yesterday.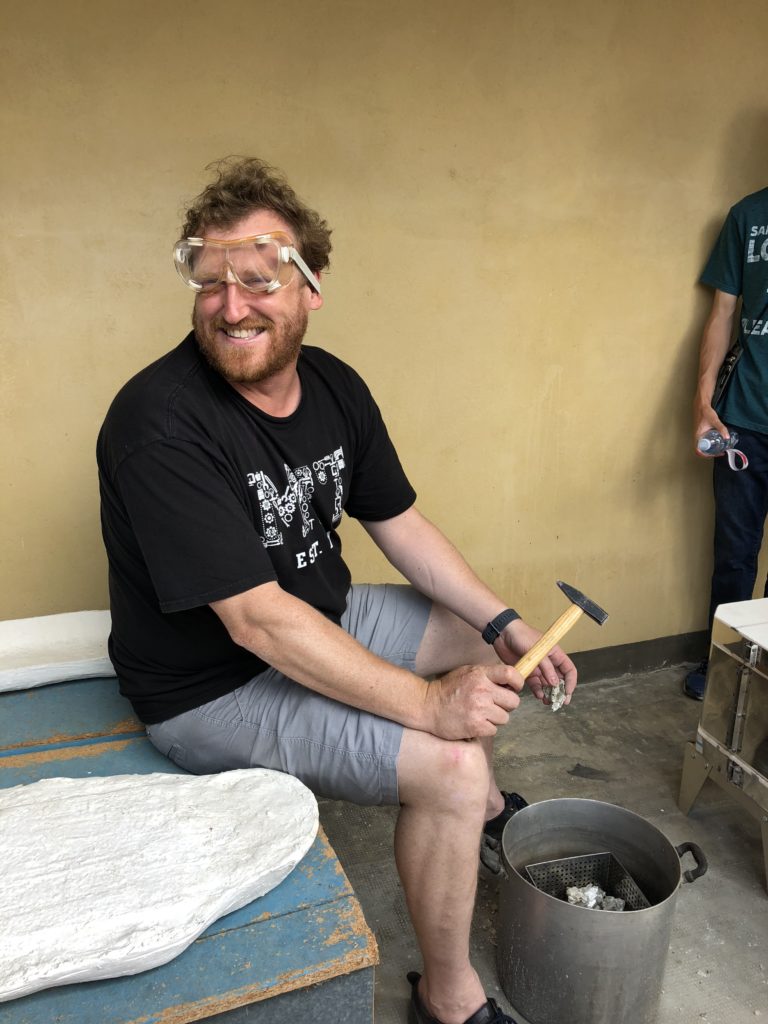 Admir preparing the gypsum
We ended the day with a presentation on Egyptian painting and an opportunity to make our own Egyptian paintings using authentic Egyptian materials, gypsum, and pigments.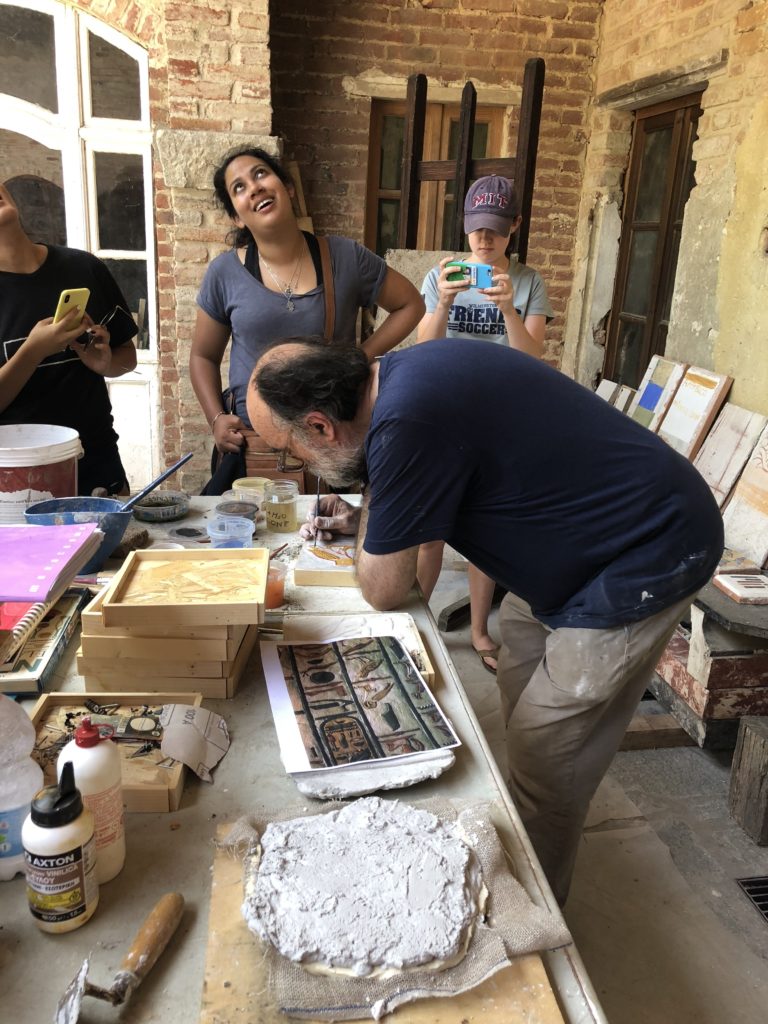 Gianluigi demonstrating Egyptian painting techniques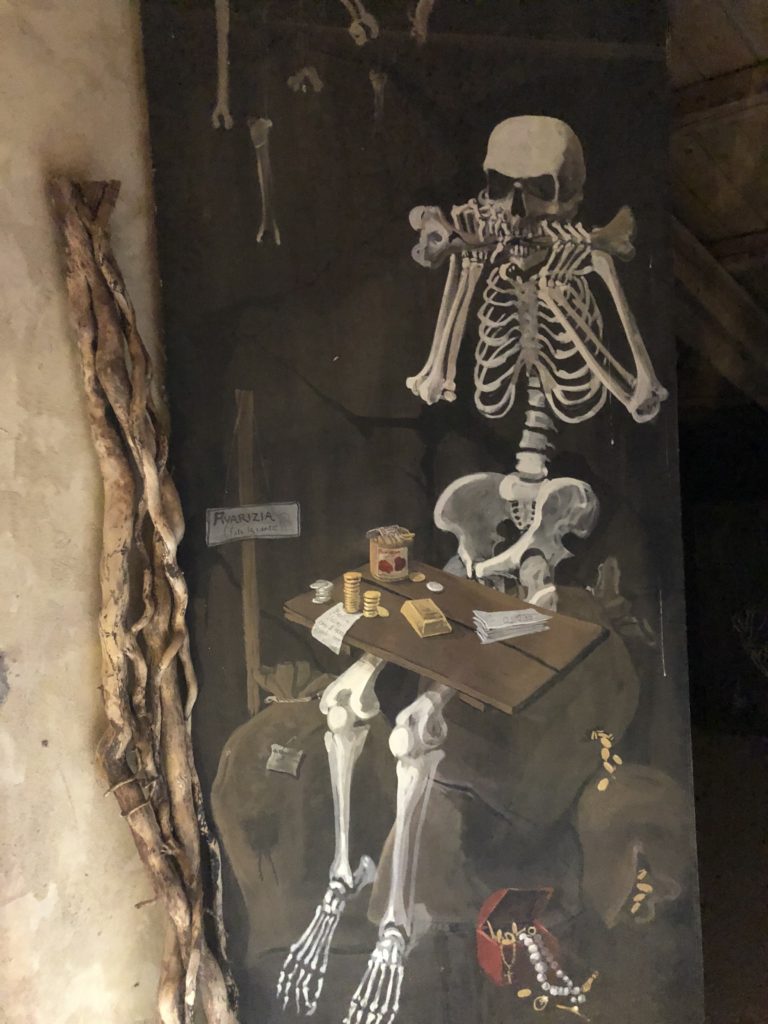 Not an Egyptian painting, but an interesting original work made by Gianluigi when he was in his twenties
---