The CEE Run Club Attends (and wins!) Cambridge Monster Dash 5K
Published on:
Oct 31, 2018
Oct
31
2018
On Sunday, October 28th, part of the CEE Run Club attended the popular Cambridge Monster Dash, to get a good workout after a hard week of study. A 9am 5K run seemed like a good opportunity to break free from all responsibilities, so that's what we did!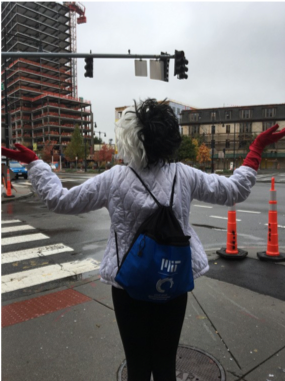 Cruella Devil looking for some Dalmatians in Cambridge!
The team, led by Academic Administrator Kiley Clapper, met early to check in with everyone and decide the best strategy for the race, i.e. go out there and enjoy the run! Some wearing more layers than others, we all gathered in front of the starting line to do our last stretches before the race car started the engine. Then, the race was on!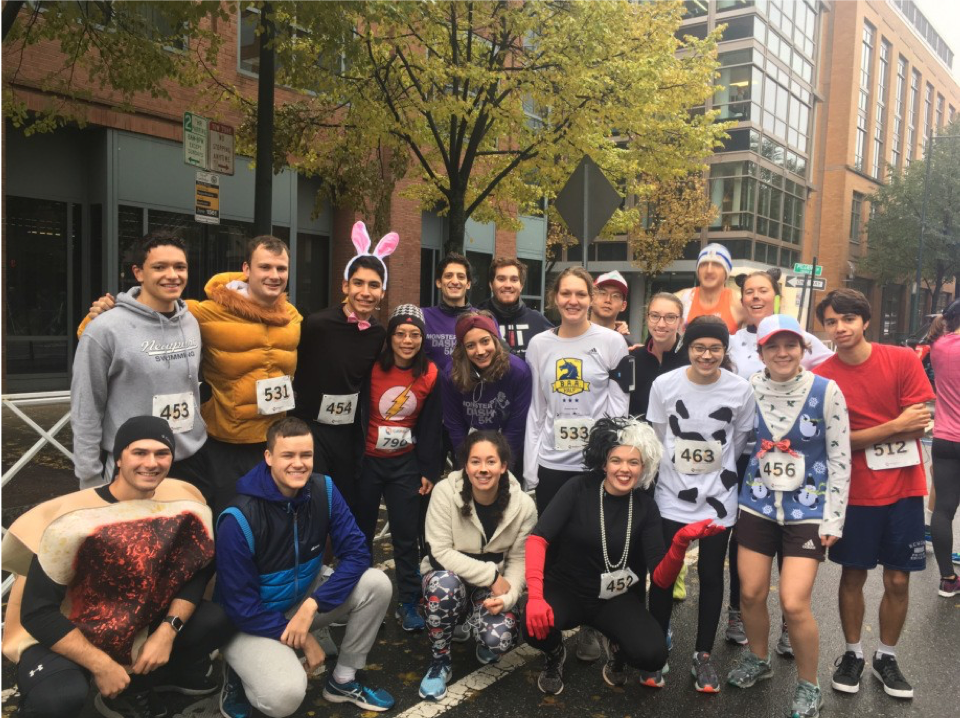 The team was in high spirits despite the unwelcome, but expected, fall Boston rain
Together with other more prepared runners, Gabriel, Ari, Luke and Bing rapidly disappeared from the rest of the group's view. With them at the front, the group dispersed, some trying to find a higher pace while others found time to chat for a while.
At the end, Gabriel and Ari sprinted for victory, both stopping the clock at the same time. The rest of the team finished the short race in the following minutes, and we celebrated together the first 5K of the 2018/2019 season! It will probably not be the last, so stay tuned for more!
---