ONE-MA3 2017: The Castello in Priverno
Published on:
Jun 19, 2017
Jun
19
2017

[fusion_text]By Sierra Rosenzweig
After a full night of flying for the majority of the ONE-MA3 students, we arrived in Rome and commenced our grand Italy trip. Our first day was no ride to a hotel and nap-off the jet-lag kind of day. We rolled up with style to the Castello di San Martino, where we will be staying for the first portion of our trip, and immediately set off to explore every nook and cranny of the building. Apparently, we aren't the only ones staying in the castle this week. A family of lizards dotted the walls of the inside of our castle and were there to share the residence with us, along with the wild boars that roamed around the outside of the castle walls.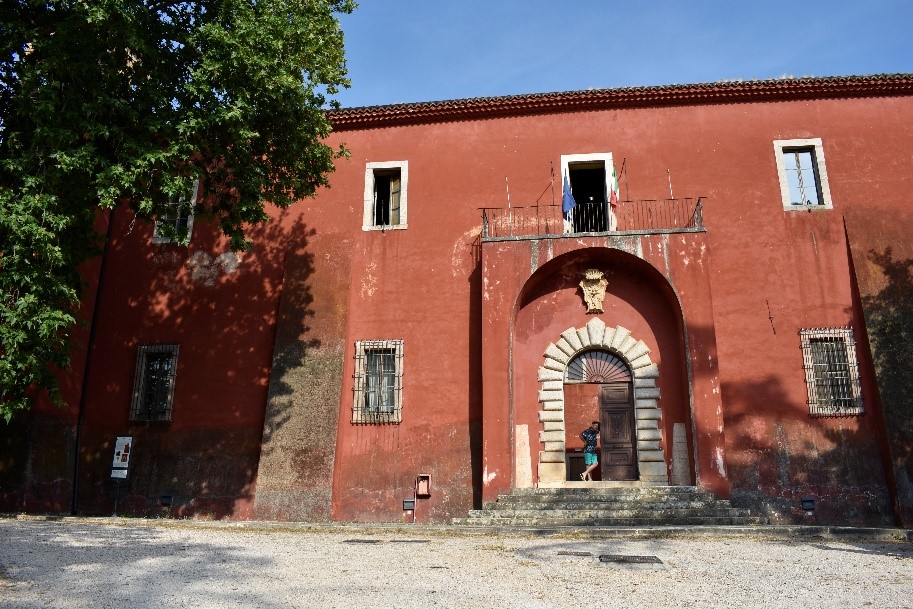 The Castello di San Martino
After tasting the chef's pasta in the castle, the group agreed that if someone in Italy could cook such outstanding pasta, the desserts in the area must be even more spectacular. We set out to find some gelato to cool us down on the hot day. The gelato we found from a shop by the beach did not fail our expectations. I have to say that it was easily the best that I have ever tasted. It was quite the treat for all of us.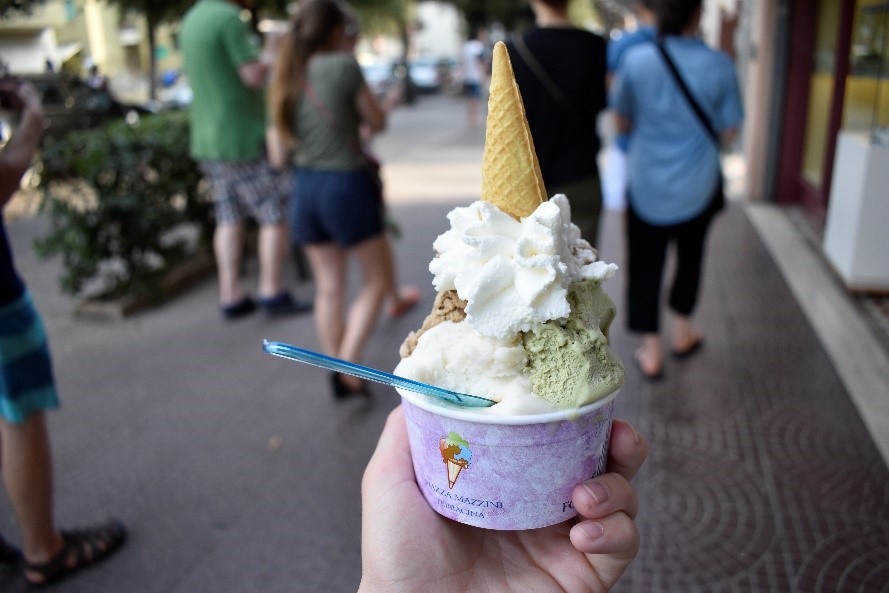 Gelato from Piazza Mazzini. Pistachio, Banana, Cherry and Amaretto – all delicious.
The group finished off the day with a relaxing walk on the beach. We got to know each other as we observed the native Italians playing beach volleyball and soccer. We decided that we shall return if we have free time to give the Italians a run for their money at beach soccer. Today we learned more about Italy than textbooks could have ever taught us. No book could have given us that tasty gelato feeling of bliss.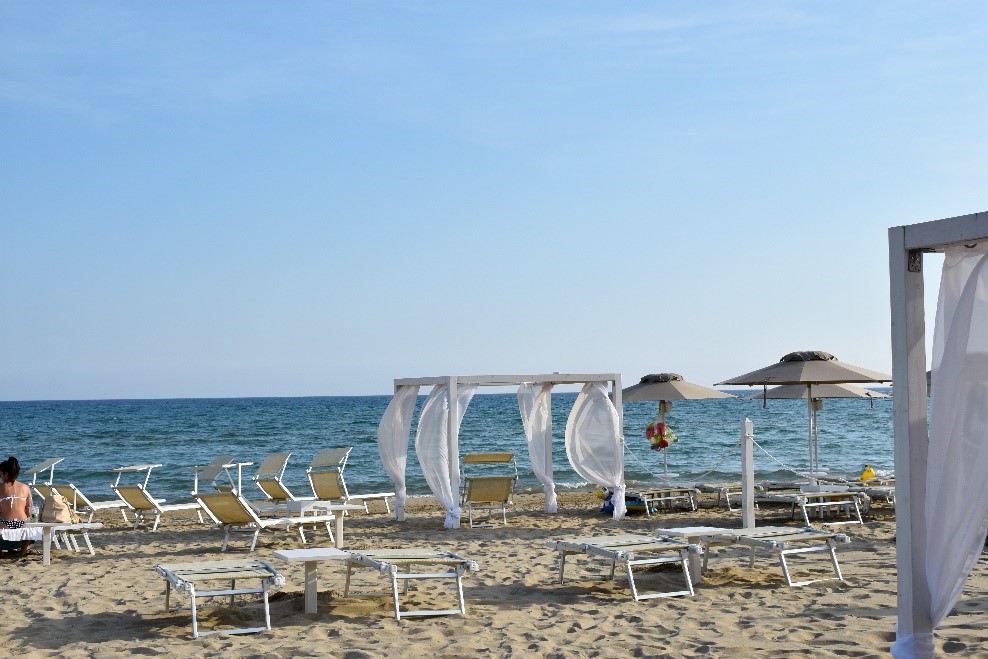 The beach in  Terracina

This summer, Professor Admir Masic is leading a program on Materials in Art, Archaeology and Architecture (ONE-MA3), in which MIT undergraduates are conducting three weeks of fieldwork in Privernum, Pompeii and Turin as a prerequisite for the Fall 2017 MIT course, 1.057 Heritage Science and Technology.  The program involves real-world analysis of ancient infrastructures and materials and focus on teaching ways to improve sustainability of the future through the study of ancient successes.
[/fusion_text]
---