ONE-MA3 2017: An Italian Weekend
Published on:
Jun 21, 2017
Jun
21
2017

[fusion_text]By Sierra Rosenzweig
The ONE-MA3 team started off the weekend immersing ourselves in the Italian way. After espressos and pastries for breakfast, we headed to the beach to test our language skills at the fish market. We bartered with beach vendors who wore dozens of hats on their heads and tried to sell us trinkets. After playing some volleyball in the shallows of the ocean and going for a swim, we headed back to the castle for some more serious activities.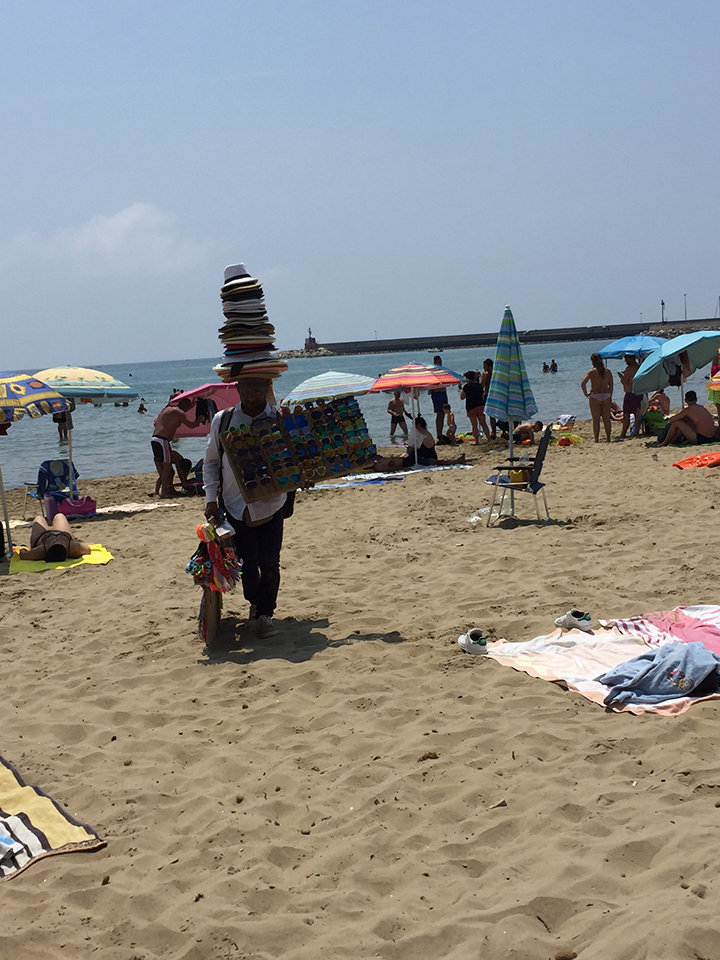 Man on the beach with 33 hats
In the castle, we listened to a lecture from Professor Masic about the DPI handheld scanner, HoloLens, and XRF. As we tested our skills with our new research tools and made sure that our drones were working, Professor Masic prepared for the night's gala where he was to present last year's ONE-MA3 research.
Testing the drone in front of the castle
Muji moving virtual sculptures around the room with the HoloLens
After we had prepared our equipment for our first day in the field, we dressed to the nines at the gala and watched as the Italians commended all of Professor Masic's research. While Professor Masic's presentation was great, I think the ONE-MA3 students will all agree that the three-hour long, five course Italian meal that followed the gala was an experience we will never forget. It was a real night to remember.
This summer, Professor Admir Masic is leading a program on Materials in Art, Archaeology and Architecture (ONE-MA3), in which MIT undergraduates are conducting three weeks of fieldwork in Privernum, Pompeii and Turin as a prerequisite for the Fall 2017 MIT course, 1.057 Heritage Science and Technology.  The program involves real-world analysis of ancient infrastructures and materials and focus on teaching ways to improve sustainability of the future through the study of ancient successes.
[/fusion_text]
---