ONE-MA3 2017: Fieldwork Begins
Published on:
Jun 21, 2017
Jun
21
2017

[fusion_text]By Sierra Rosenzweig
Today was day one on the job for the ONE-MA3 crew. To get a handle on the archaeological site that we would be working with, we went to the museum in Priverno and studied the sculptures, mosaics, and maps of the ancient site. We then toured the site with one of the native Italians before starting work in the area. While walking around, I saw something I had never seen before – snails growing on the grass and crabs walking around on dry land, miles and miles from the ocean.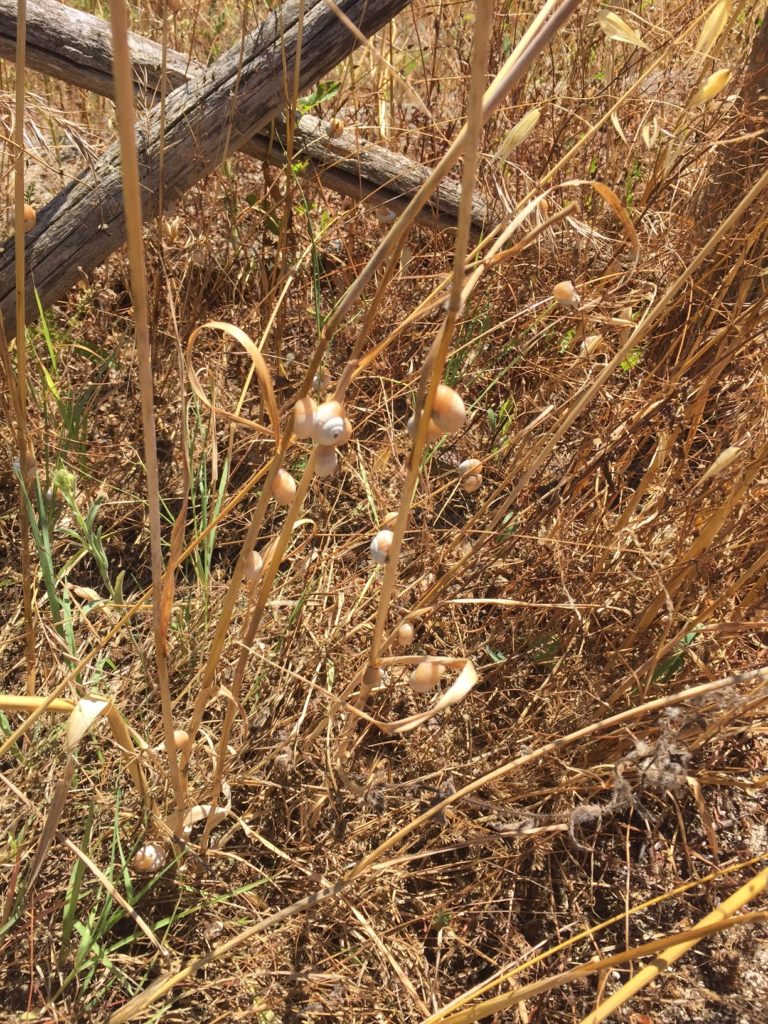 Snails moving up the strands of grass on the archaeological site
We got down to business using the DPI to scan one of the degrading rooms at the site. We will use the scan to reconstruct a 3D image of the degrading structure. We also used drones to collect aerial photographs of the archaeological site which we will stitch together to make a 3D image of the entire site.
My personal favorite part of our work in Privernum was the uncovering, cleaning, and scrubbing of the degrading mosaics that had been there for thousands of years. At first the mosaics were dirty, brown, and barely recognizable. After cleaning, we revealed patterns, scenes, and colors. We took dozens of pictures at different angles of the mosaics so that we could create a model of them using photogrammetry.
Omar is using DPI to scan one of the structures in Privernum
One of the ancient mosaics that we uncovered and rinsed off in Privernum
After a full day in the field scrubbing mosaics, the group decided to head back to the beach for a quick swim and some soccer while we watched the sunset over the water.
As usual, the day ended with a multi-course meal from our wonderful chef in the castle and while I ate, I looked through my many pictures of the day's uncovered ancient artwork.
This summer, Professor Admir Masic is leading a program on Materials in Art, Archaeology and Architecture (ONE-MA3), in which MIT undergraduates are conducting three weeks of fieldwork in Privernum, Pompeii and Turin as a prerequisite for the Fall 2017 MIT course, 1.057 Heritage Science and Technology.  The program involves real-world analysis of ancient infrastructures and materials and focus on teaching ways to improve sustainability of the future through the study of ancient successes.
[/fusion_text]
---