ONE-MA3 2017: The Restricted-Access Look Into Pompeii's Past
Published on:
Jun 27, 2017
Jun
27
2017

[fusion_text]By Sierra Rosenzweig
The ONE-MA3 team was granted a special visit to the restricted lab in Pompeii to see restorations in progress. Before we arrived at the lab, we had a lecture from researchers in Pompeii about the technology they use to measure movement of buildings and structures on the site over time. We also heard presentations about the materials and techniques that were used for ancient columns and how they were being restored.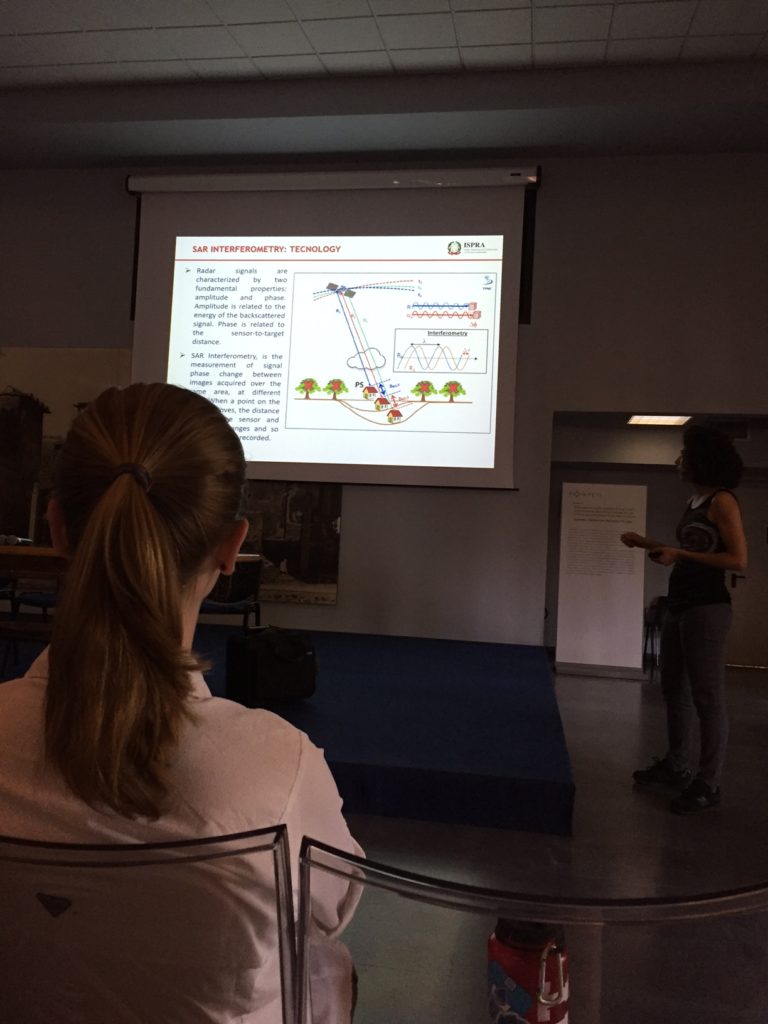 ONE-MA3 hears a presentation about the workings of SAR Interferometry
We then moved into the lab itself where researchers showed us a tiny climate-controlled room that is used to preserve artifacts that were extracted from the ruins. The room held a surprising amount of treasures for its miniature size! Every shelf and drawer was packed with clothes, food, tools, or other artifacts from the lives of the inhabitants of Pompeii.
What caught our group's attention was the lab's impressive collection of pigments that had once been used to make paintings around the city.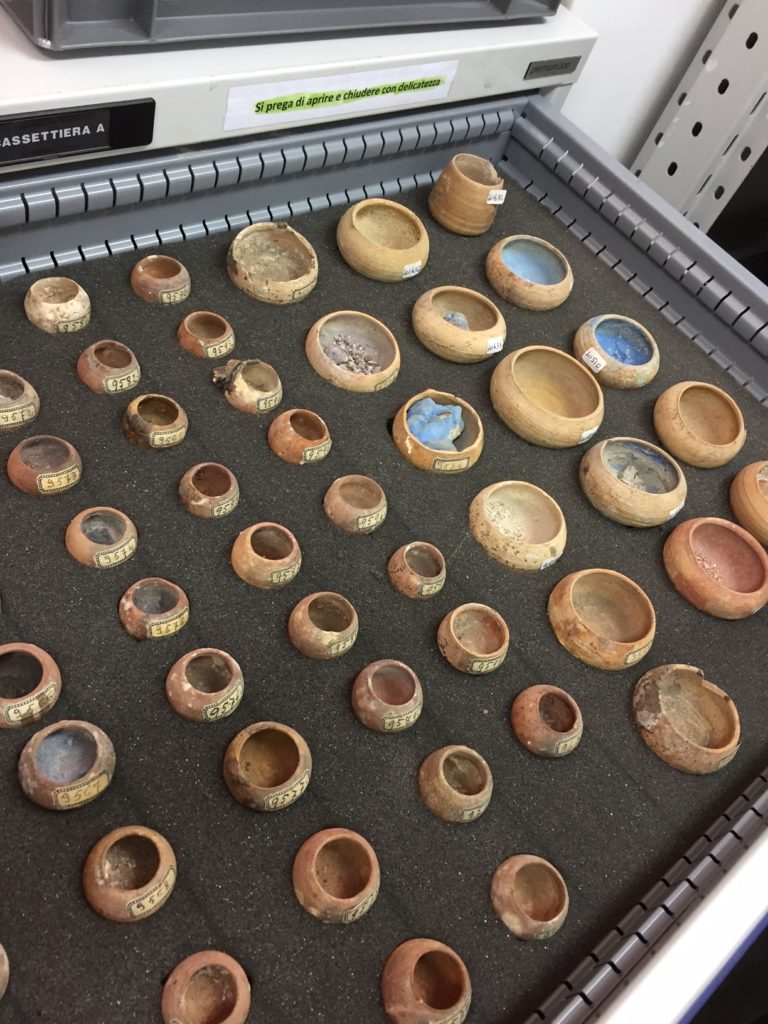 The lab's collection of pigments including multiple vibrant blues
After our visit to the lab, conservator Bruno De Nigris led us on an extensive tour of the site. He pointed out all of the places where there was noticeable contrast between original structures and restoration. He also showed us the waterways of the city and the drainage systems that they had once used. The ancient city was a strikingly beautiful place, blooming with plant life, ready to be explored.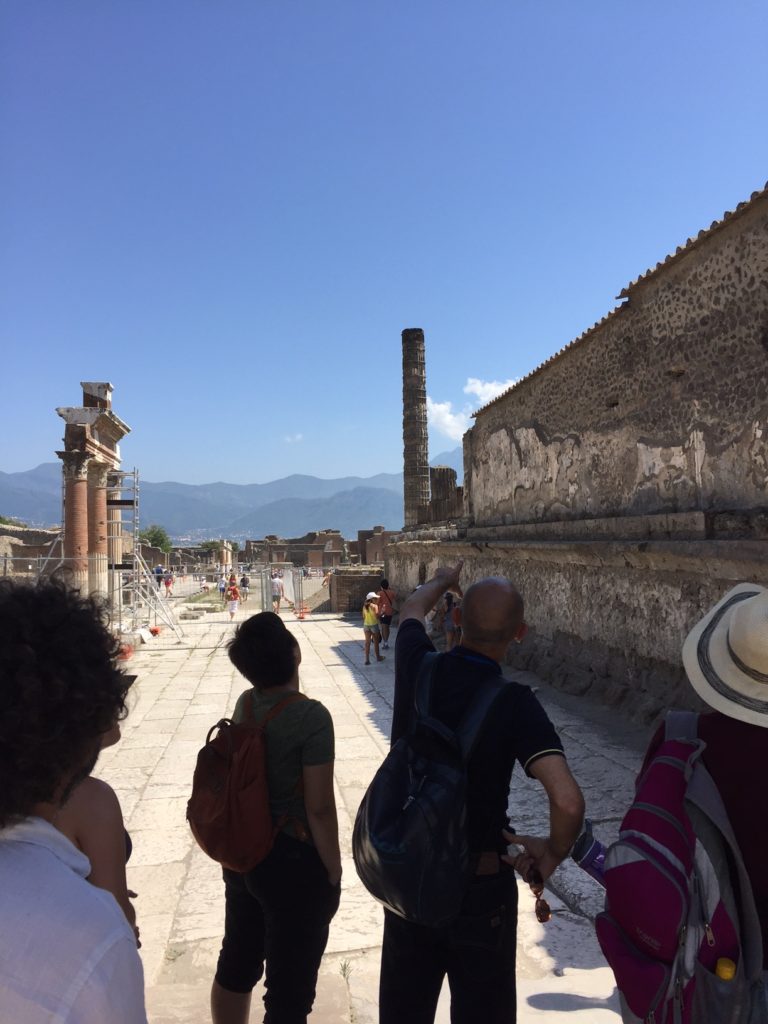 Bruno De Nigris points out restoration work done on one of the columns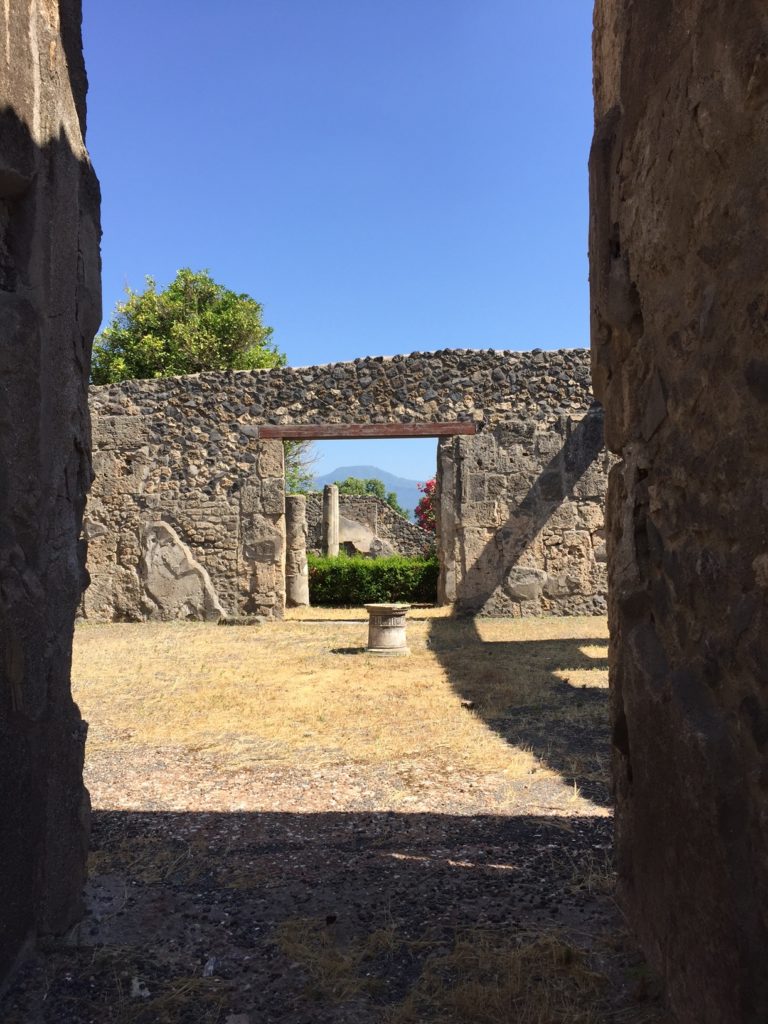 A beautiful look through one of the doorways in Pompeii
This summer, Professor Admir Masic is leading a program on Materials in Art, Archaeology and Architecture (ONE-MA3), in which MIT undergraduates are conducting three weeks of fieldwork in Privernum, Pompeii and Turin as a prerequisite for the Fall 2017 MIT course, 1.057 Heritage Science and Technology.  The program involves real-world analysis of ancient infrastructures and materials and focus on teaching ways to improve sustainability of the future through the study of ancient successes. [/fusion_text]
---