ONE-MA3 2018: Balancing conservation of nature and history
Published on:
Jun 19, 2018
Jun
19
2018

By Patricia Gao '21
Trees yawned. Water sparkled. Flowers bloomed, in the midst of clouds of butterflies. All of it happened around, over, and through the remains of a medieval village. This was the most romantic garden on Earth (according to Wikipedia).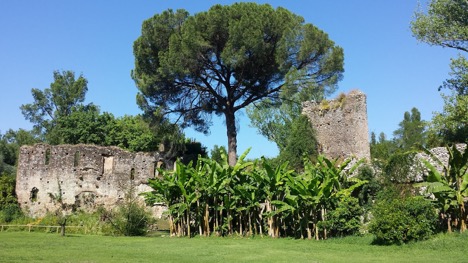 An Italian stone pine towers over banana trees growing around the remains of an ancient wall
The garden I speak of is an English landscape garden in the province of Latina, Italy, and brings together plants from all over the world. Though a lot of English landscape gardens are structured around architecture, the Gardens of Ninfa is unique in that its architecture is not a recreation of an ancient, picturesque building. It is, instead, built on what used to be a large town in the Middle Ages. This makes its views quite unique, as plant life slowly takes over crumbling stone placed there around the 11th century.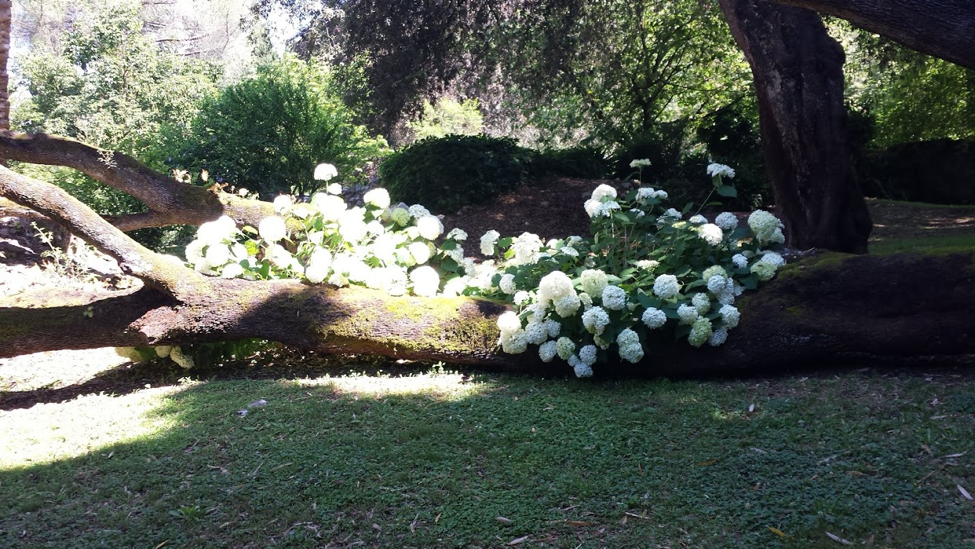 This tree, which fell in the garden a few years ago, narrowly missed a ruin nearby
The problems that face the Gardens of Ninfa are unique as well. Because the vegetation interacts with old buildings, archaeologists and the owners of the garden struggle to find a compromise between protecting nature and preserving history. ONE-MA3 is involved in this process — we traveled to the site today to collect data which will be used to 3D reconstruct some of the ruins. Hopefully, our information will help determine the best methods to allow the garden elements to continue coexisting.
The Gardens of Ninfa is cited as one of the most beautiful gardens in the world
This summer, Professor Admir Masic is leading a program on Materials in Art, Archaeology and Architecture (ONE-MA3), in which MIT undergraduates are conducting three weeks of fieldwork in Privernum, Pompeii and Turin as a prerequisite for the Fall 2018 MIT course, 1.057 Heritage Science and Technology.  The program involves real-world analysis of ancient infrastructures and materials and focus on teaching ways to improve sustainability of the future through the study of ancient successes.
---