ONE-MA3 2018: Exploring Ninfa
Published on:
Jun 21, 2018
Jun
21
2018

By Sophie Cohen '21
Today we began by touring the Ninfa Gardens, which was built on a medieval city that was destroyed in 1382. Our guide explained how the city of Ninfa was a linking point between the swamp area and the medieval world. After its destruction, it was not touched until the 1900s, because the Appia Road was established and there was no longer a need for a swamp city.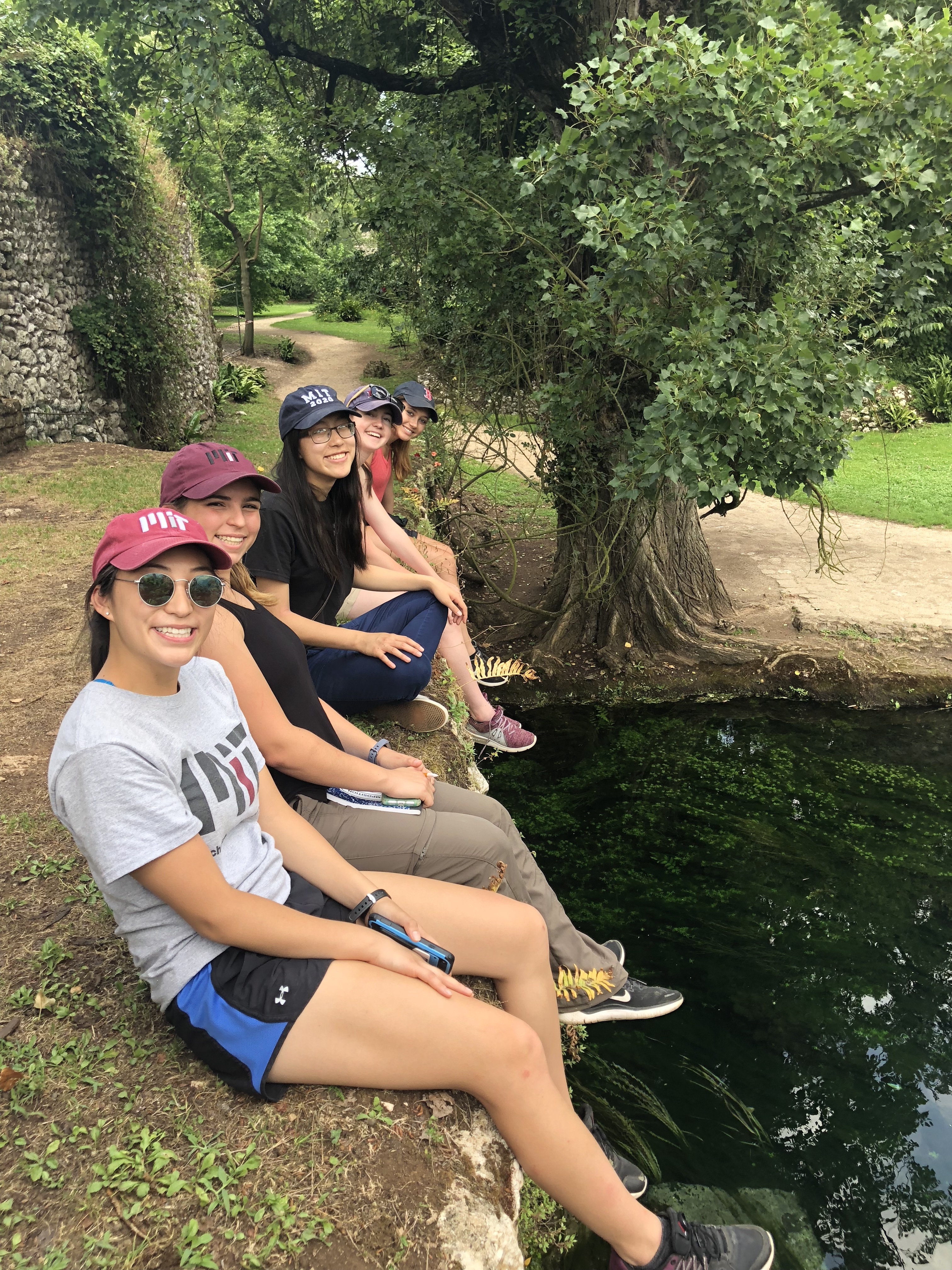 Enjoying Ninfa
The city was abandoned until the beginning of the 20th century, when the Caetani family acquired and restored it as a garden. The land is extremely fertile and all water is drinkable, which allowed us to fill our water bottles in the streams that run through the gardens.
A big house from the era of the city of Ninfa
Entering Ninfa
However, it is difficult to preserve both buildings and vegetation. Normally, one has to remove vegetation from ruins in order to preserve them. But this isn't the case at Ninfa. The dichotomy of vegetation versus architecture is a big concern and challenge that we are hoping to tackle and solve.
Taking notes in the field
We spent the rest of the day doing 3D reconstructions of the ruins using XRF, DPI, photogrammetry, and thermo imaging. We were able to capture many of the ruins, including a customs building and a church. Admir taught us about color, dye, and minerals. Overall, it was a successful day in the field.
A bamboo forest
Part of the garden, which is modeled after the English styled rock garden. Ruins were used instead of rocks
This summer, Professor Admir Masic is leading a program on Materials in Art, Archaeology and Architecture (ONE-MA3), in which MIT undergraduates are conducting three weeks of fieldwork in Privernum, Pompeii and Turin as a prerequisite for the Fall 2018 MIT course, 1.057 Heritage Science and Technology.  The program involves real-world analysis of ancient infrastructures and materials and focus on teaching ways to improve sustainability of the future through the study of ancient successes.
---