TREX 2018 Day 13: The Public Talk
Published on:
Jan 30, 2018
Jan
30
2018

By Suchan Vivatsethachai `20
Finally, it's the day for the public talk! I woke up early to double check that our presentation slides were in good shape. Following up on comments from our professors and TAs, I also added an animation slide showing how cool our sensors network was. I did some more practice, and we, as a whole group, practiced one last time in front of our instructors. We then decided that we were ready to go, so we spent the rest of our time before the public talk at Hapuna beach.
Hapuna beach in the afternoon
It was the first time we had got a chance to come to the beach in the afternoon. The color of the sea was amazingly blue. Some TREXers spent time sunbathing, while Professor Kocar decided that he must get in the sea. Since it was the last day we would stay in Hapuna beach state park, everyone made sure that they got the most out of the remaining time on Hawaii beach.
Getting ready for the science talk
We then head to Kona Science Café to give the science talk about the drone and sensors network we had built in the past week. The talk was hosted by an MIT alumnus who worked in Hawaii. The talk went as planned, and people really liked it. There were few other MIT alumni coming to listen to our talk too.
To celebrate, we went for dinner at Humpy's Big Island Ale House, which had 'True Hawaiian Pizza' on the menu. We ordered one, and, of course, there was pineapple on it!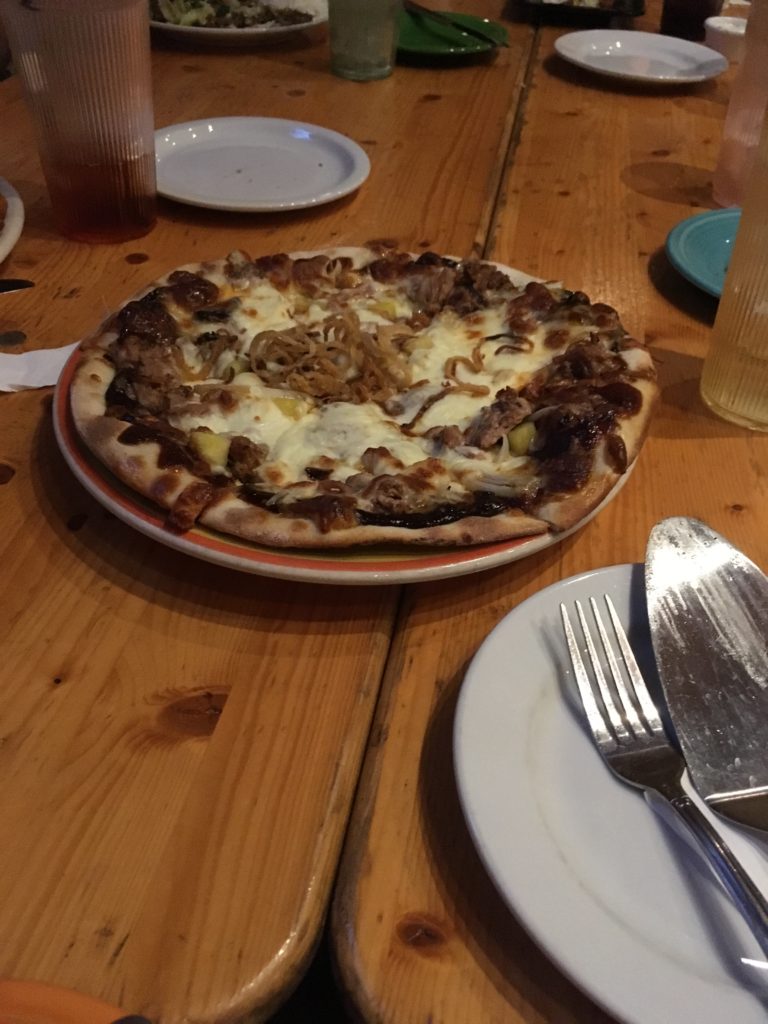 Every year, a group of MIT students and professors travel to the Big Island of Hawaii to gain fieldwork experience through TREX (Traveling Research Environmental EXperiences). The first TREX trip was held in 2000, and since launching has taken students on research activities in domestic and international settings. For more undergraduate opportunities, click here.
---