TREX 2018 Day 9: A hike to remember
Published on:
Jan 26, 2018
Jan
26
2018

By Ju Chulakadabba '19
Today we moved from the southern part of the island to the northern part, where we aimed to work on our presentation over the next few days. On the way to Hapuna Beach, we stopped at Waipi'o Valley, where we hiked down from the top to the black sand beach. The hike was really steep. According to my Fitbit, the elevation was 88 floors. Thus, for the sake of safety, our professor, Ben Kocar, and the TAs came up with a buddy system where we needed to go anywhere without buddies so we would not get lost and could finish the hike safely.  The way down to the beach was not too bad; w managed to make it pretty nicely. I could not believe that I survived all the way down with my flip flops!
The black beach was nice. I was glad that I was wearing flip flops for few minutes, since I could walk on the beach without any hassles.  However, on the way up, it was a challenge. I learned that I should be more prepared on what to wear more even though we were in Boston. I should be more proactive and check the schedule more in advance. There were bruises on my feet by the end of the trail. Lesson is learned, and I was glad that I could survive the hike.
Waipi'o Valley Beach. Photo: Josh Wilson
Last stop before we headed to the beach was the Food Land. We split into two groups, my minivan (Meghan, Ju, and Josh the TA) got some groceries for the rest of us in the next four nights.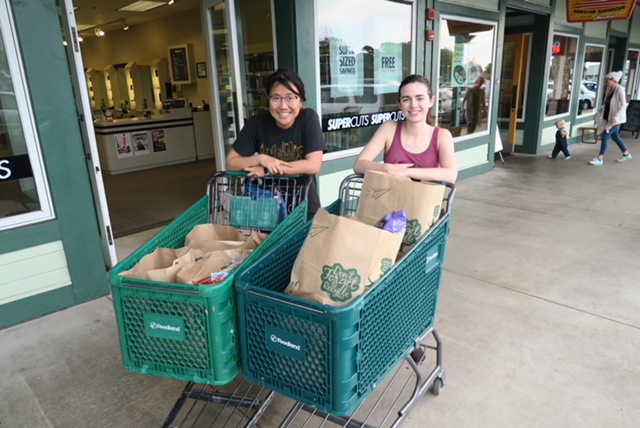 We eventually made the way to the beach by 5:25 PM. We arrived just in time to see the sunset.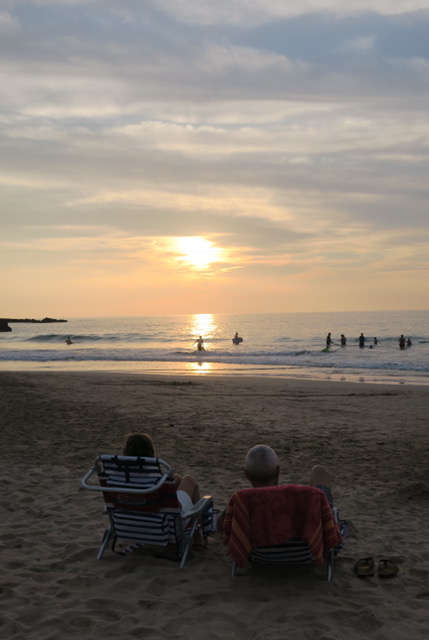 Anyhow, other than having fun on the way to the beach, we did see a clear variation of the climate zones on this island (should be more if we counted the sub-climate zones). We had moved from the primitive area where there were recent lava flows (where we were staying in the past week) to a tropical area (where we had the hike), then a temperate area (on the way to the beach), and to a dessert (where the beach is.)
What we observed made us appreciate this trip even more. How lucky we were that we could stay in this interesting place geographically and culturally. Everything was well mixed in this not too big island of Hawaii. Thanks Course 1!
Every year, a group of MIT students and professors travel to the Big Island of Hawaii to gain fieldwork experience through TREX (Traveling Research Environmental EXperiences). The first TREX trip was held in 2000, and since launching has taken students on research activities in domestic and international settings. For more undergraduate opportunities, click here.
---