TREX 2018 Day 8: Fieldwork: The Redemption
Published on:
Jan 25, 2018
Jan
25
2018

By David Wu '19
Today Josh, Meghan, James and I returned to the corn farm. If our car battery hadn't died, I would say that the day was full of triumphs. You might recall that the last time we came to the farm we had to deal with heavy showers and muddy fields. This time, we were treated to overcast but dry skies for most of the day, and an appearance from the sun later in the afternoon.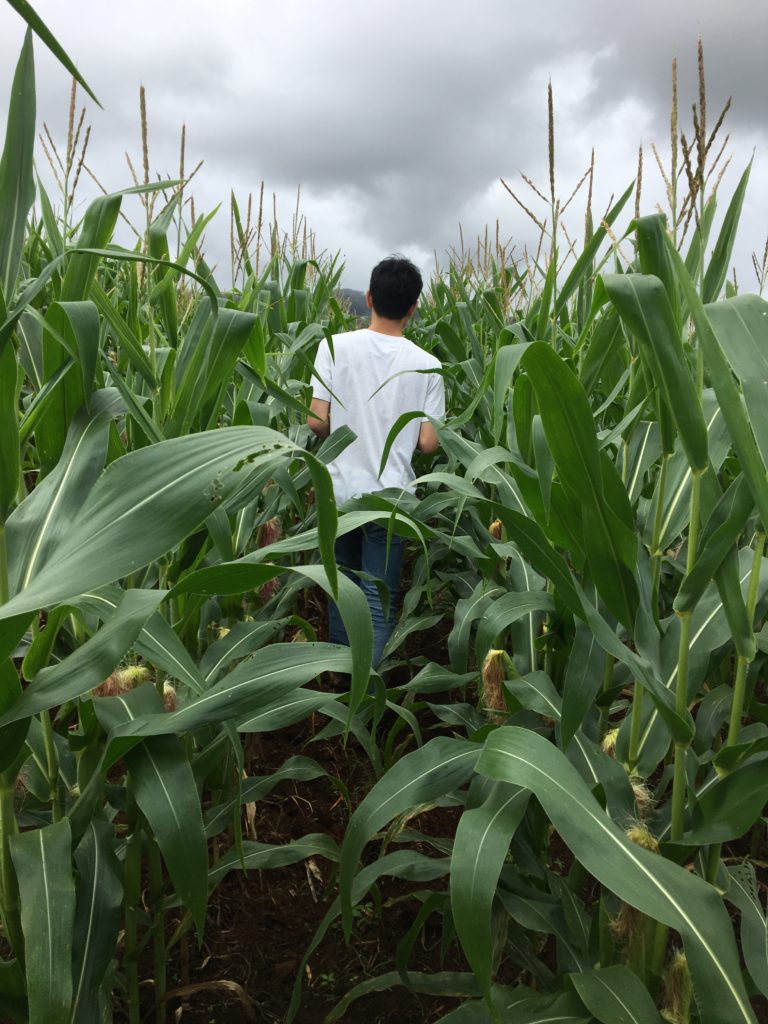 One of our goals for the day was to collect soil from more locations in the cornfields. Without having to battle the rain, we collected 16 additional samples to test for pH values. Determining the pH of the soil might reveal the mineral content of the soil, and the farmers can determine the appropriate action, i.e. adding lime to decrease the acidity of the soil.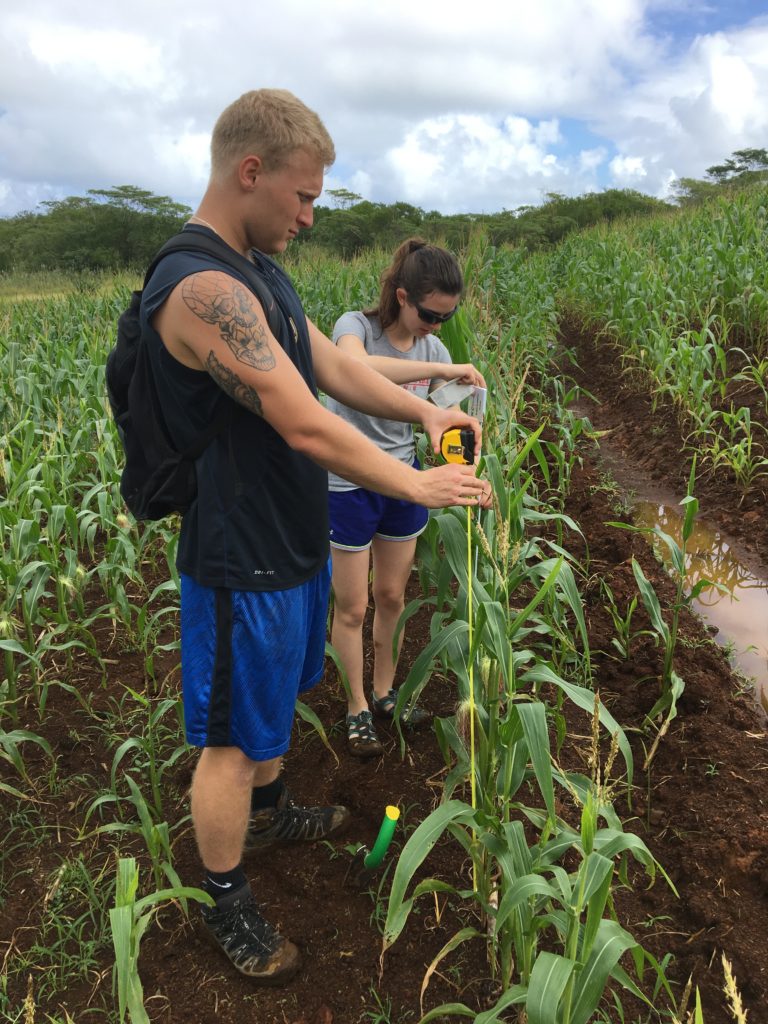 Our other objective was to collect soil temperature data from the various locations and compare it to the far-infrared data captured by our drone. Ultimately, our goal is to compare the infrared images to the temperature of the soil and use these images to create a model to determine soil water content.
For those who don't know, a few days ago I spent a night building a new platform to house the near-infrared camera so that there would be room to attach the far-IR camera. I attached the far-IR camera with Velcro and some zip ties to an existing platform on the drone. Yesterday our TA Josh and Professor Ben Kocar figured out how to power the camera.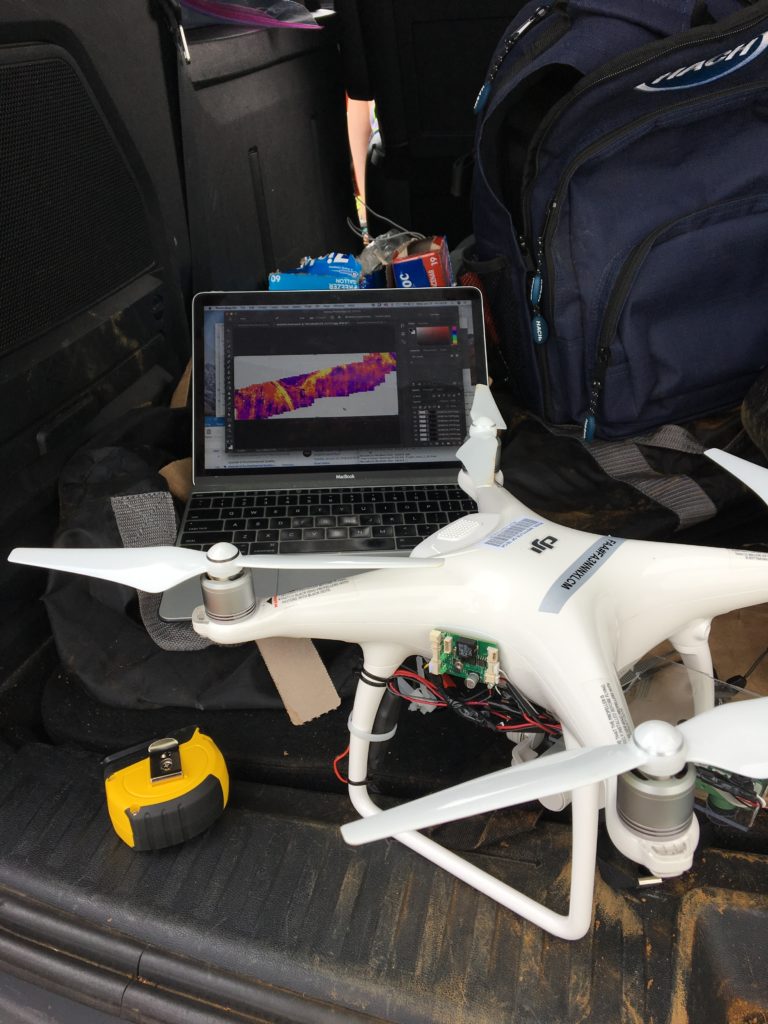 Today was the maiden voyage for the modified drone. I had been nervous if the drone would be able to account for the torque caused by the difference in camera weights, but it flew well and got some great image data! We could even see the real time images it was collecting with a VR headset! Tomorrow we will pack up and head to Hapuna and begin preparing for our presentation to the public. With the soil pH, plant height, moisture content and other data we collected in the field, I hope that we will be able to create a regression model for NDVI (Normalized Difference Vegetation Index), a useful index to measure plant health.
Every year, a group of MIT students and professors travel to the Big Island of Hawaii to gain fieldwork experience through TREX (Traveling Research Environmental EXperiences). The first TREX trip was held in 2000, and since launching has taken students on research activities in domestic and international settings. For more undergraduate opportunities, click here.
---